If you're an avid YouTube watcher, you probably have a few favorite videos that you like to watch repeatedly. Wouldn't it be great to save those videos to your camera roll so you could watch them anytime, even if you're not connected to the internet?
Luckily, there's a way to do just that. Here's a step-by-step guide on how to save YouTube videos to camera roll.
What You Should Know
Install Readdle Documents on iOS. Enter the YouTube video address into Y2Mate and tap Download video.
Go to Y2Mate in Chrome, enter the YouTube video address, then hit Download video.
You can edit, distribute, or upload a video to another website or app after downloading it to your camera roll.
This post explains how to save YouTube videos to your camera roll. The steps apply to both iOS and Android smartphones.
How to Save YouTube Videos to Your iPhone's Camera Roll
Install Documents by Readdle to save YouTube videos to your iPhone, iPad, or iPod touch's Camera Roll for offline viewing. This app has a built-in online browser that can save video files to your smartphone, which is something that other iOS web browser apps can't accomplish.
1. Get Documents by Readdle, install them, and open them.
2. Tap the compass icon in the lower-right area of the screen.
3. Go to Y2Mate and press the Go button. This will launch the Y2Mate app.
4. Enter the address or target phrase/word of the YouTube video you wish to save in Y2Mate's search field, then hit the red arrow. As you enter, search results may display.
5. Tap the green Download video icon next to the video you wish to download.
6. Pick the tab icon in the lower-right corner of the Documents by Readdle app to find and select the tab that was just launched.
Note: you must accomplish this from within the Readdle Documents app. Throughout this process, do not exit the app.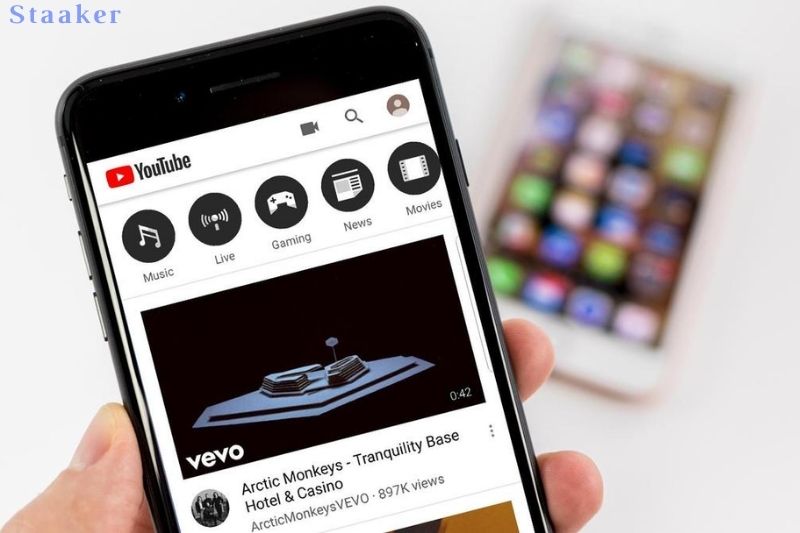 7. Scroll down in this second browser window until you find green Download buttons and a chart with a list of video resolutions. When you've chosen a resolution, hit the Download video button to its right.
Please only use the green download buttons. Any other link or graphic on this page that reads Download is most likely an ad attempting to deceive you. Interacting with these advertising may result in the installation of malware on your device or the theft of your personal information.
8. Select Download.mp4 and give the file a name in the pop-up window. You may also change the download location here.
9. At the top, tap Done to download the YouTube video.
10. In the lower-left corner, tap the folder icon.
11. Click on Downloads.
12. You should see the video you downloaded. Tap the three small dots underneath it when it's completed downloading.
13. Tap Copy.
14. Select Photos. You will be asked to grant Documents by Readdle access to the Photos on your device. Accept this permission.
15. Tap Copy. Your video will now be accessible through your device's iOS Photos app.
How to Download YouTube Videos to Your Android Camera Roll
You don't need to install any additional apps on your Android device to download YouTube videos.
1. On your Android device, open the Google Chrome web browser.
2. Visit Y2Mate.
3. Use the website's search bar to look for the YouTube video you wish to download. Search results should appear automatically beneath the search bar as you write.
4. Tap the green Download video icon beneath the video you wish to download when you see it.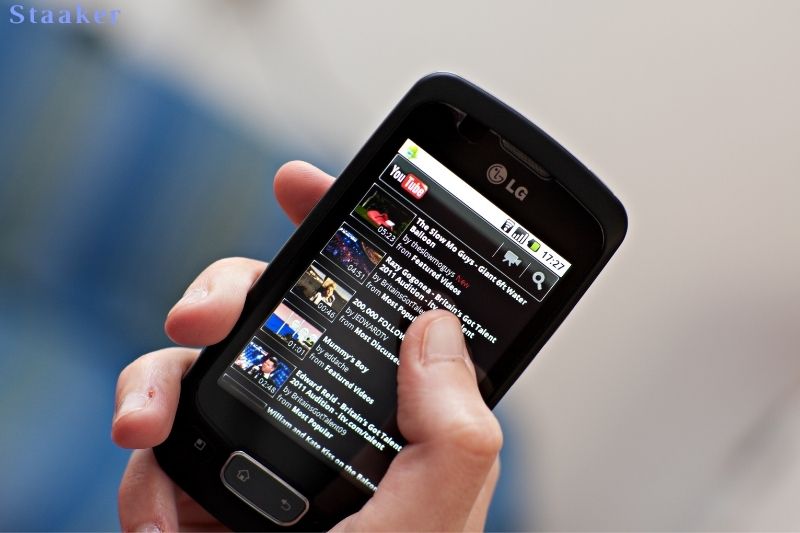 5. A new browser tab will open with the YouTube video embedded and multiple download options for various resolution sizes below it. The higher the resolution number, the better the image quality and the larger the file size will be in general.
6. Next to the version you wish to download, tap the green Download button.
7. Select.mp4 from the drop-down menu. Your device will now save the video.
8. Open the Files app to find your file.
9. Click on Downloads. Your video should be in this folder. You may now share it on social media, email it to a friend, or watch it while you're not connected to the internet.
Other Ways to Download YouTube Videos
Because many people wish to save YouTube videos directly to their Camera Roll, we covered that option above. This isn't the only way to save YouTube videos to your iPhone or iPad.
As previously said, YouTube Premium provides several advantages. One of the most important is that you can download videos and watch them whenever you want. If you frequently watch videos on your iPhone while offline, the monthly fee is well worth it. Plus, because this is an official way, you won't be breaching any rules.
If you don't want to pay for Premium, you can download videos in bulk using a desktop YouTube downloader. Transfer the movies to your iPhone via a USB connection or wireless ways once the videos have been converted on your computer.
If that fails, you can record your iPhone screen while watching the video, which is an awkward but workable solution. However, this necessitates watching the entire video, which isn't ideal. It also does not provide the best video quality.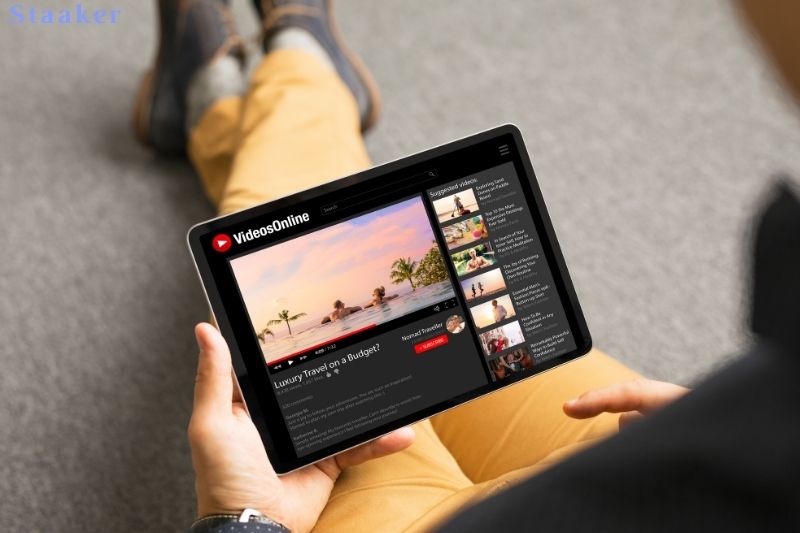 Video Downloader Browser
You can download any video from YouTube without using the native YouTube app with the help of this browser.
Step 1: Install the app first.
To begin, go to the app store and download Video Downloader Browser. Install it on your computer and use it to download YouTube videos to your camera roll whenever you want.
Step 2: Open YouTube in the second step.
Because you can't download videos through YouTube's native app, you'll need to use the Video Downloader Browser iOS app to access YouTube's website. It will have a user interface identical to any other popular browser. Open YouTube from the app's UI and navigate through it as usual. Type its name (or any additional information) into the search field to find a video.
Step 3: Download the video.
As soon as the video is loaded, a pop-up will appear to assist you in saving the video you're watching. To download the video, use the Save to memory option. The red icon will appear as soon as you press the button. It will indicate that a YouTube video is being downloaded.
Step 4: Save the image to your camera roll.
The video will only be saved in the app folder for the time being. Go to the saved video area and click on the information I symbol to save it to your phone's camera roll. Select Save to camera roll from this menu. The selected video will be saved to the camera roll in no time.
You can now watch YouTube videos whenever you want because you know how to store them on your camera roll. They can also be transferred to any other device.
Dr.Fone-Phone Manager
Assume you've downloaded YouTube videos to your computer and are considering how to watch them on your phone. Then it would help if you tried Dr. most straightforward Fone's software, Phone Manager (iOS), which allows you to transfer images, music, movies, contacts, messages, and more directly between your computer and iPhone.
Step 1: First, download and install Dr.Fone on your Mac or Windows PC. Go to the home screen and select the Phone Manager module.
Step 2: Use a cord to connect your iPhone to your computer. If you get the Trust This Computer screen, touch the Trust option to accept it.
Step 3: The Phone Manager will detect your phone automatically and take you to the Videos tab.
Step 4: This will show you all of the videos on your devices. They'll be further sorted into categories, which you can access from the left panel.
Step 5: Select Import to transfer the video you downloaded from YouTube to your iPhone from the toolbar. You can import a single file or an entire folder from here.
Step 6: To open a browser window, click on Add File or Add Folder. Open your films from the spot where they were saved.
Your chosen videos will be automatically transferred to your iPhone, and you will be able to watch them directly on your phone.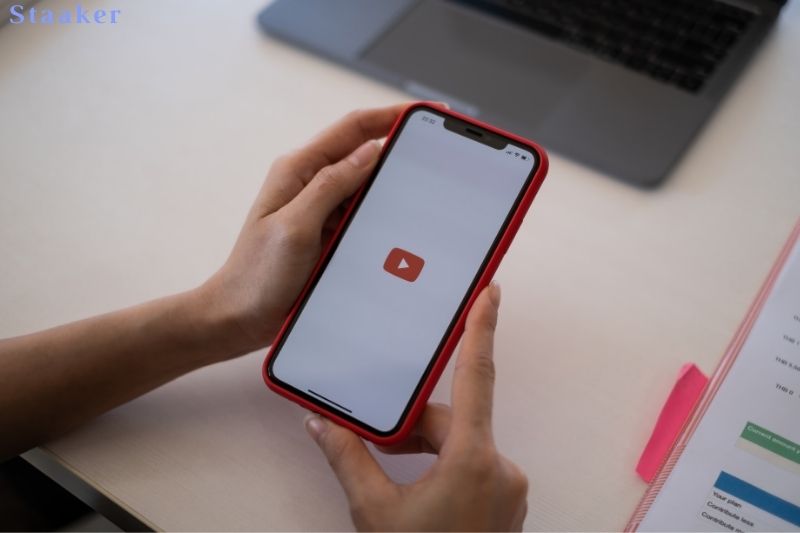 Documents 5
Don't worry if the procedure given above doesn't work. Documents 5 still allows you to download YouTube videos to your camera roll. It's a PDF reader, file management, and web browser with many extra functions. Follow these steps to learn how to download YouTube videos to your iPhone camera roll using Documents 5.
Step 1: Install the app and go to the website first.
Go to Documents 5's app store website and download it. When you want to download a video, open the app. It will have a user interface that is similar to any other browser. To continue, open the savefromnet page in your browser.
Step 2: Go to YouTube and find the video.
Open a new tab in your browser and go to YouTube's website to acquire the URL of the video you want to download. In the Savemefromnet interface, switch tabs and copy this link.
Step 3: Save the video.
The interface will be active as soon as you provide the video's YouTube link. It will quickly inform you of the numerous formats the video can be downloaded. To save the video, tap the Download button.
Step 4: Save it to your camera roll
You can save it to your camera roll when the download is complete. Go to the app's "Downloads" section and long-tap the video you want to relocate. You will have the option to relocate it to a different folder from here. Move the video to your phone's camera roll by selecting the camera roll.
That's it! After completing these procedures, you may use Documents 5 to save YouTube videos to your camera roll.
Why You Should Save YouTube Videos to Your Camera Roll
Downloading YouTube videos to your iOS or Android smartphone has various advantages:
When you're not connected to the internet, you can watch the videos. This is very useful when traveling.
When watching the video, you will not see any advertising.
You may quickly email or share the video with others.
You can cut and paste selected shots or sequences from the downloaded video into small snippets.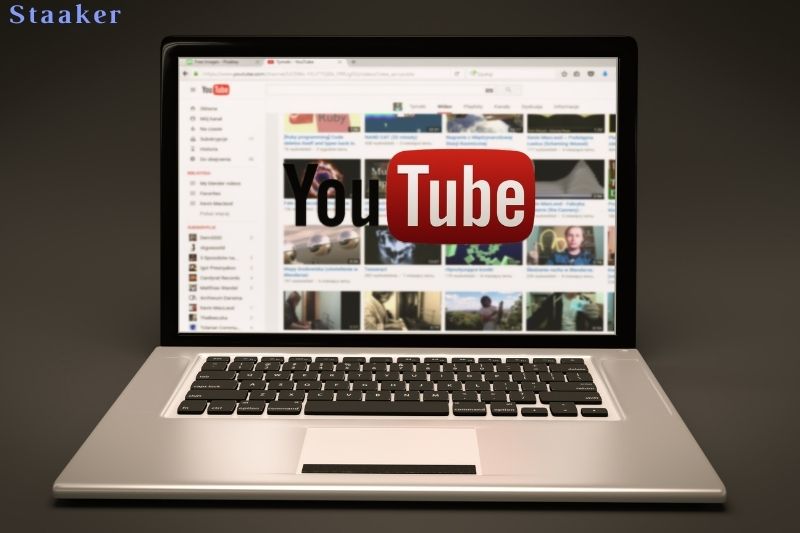 Why You Shouldn't Download YouTube Videos to the Camera Roll
Before you download a YouTube video, think about the following:
Many YouTube videos are copyrighted, and downloading them is prohibited. Check a video's copyright status in its YouTube description.
Because you won't see any advertising when you download a video, none of your views will help the video's creator financially.
If you plan to transfer a downloaded YouTube video to another website, bear in mind that this is typically frowned upon and could result in your account being terminated.
Maybe you need: How To Save A Tiktok To Camera Roll
FAQs
How can I add a video I've downloaded to my gallery?
Navigate to the file manager. Navigate to the Android folder. Look for the snaptube folder. Move the file to your gallery folder after selecting it.
Open the Google Photos app on your Android phone or tablet.
Choose a photo or a video.
Tap More. Save to your device This option will not appear if the photo is already on your device.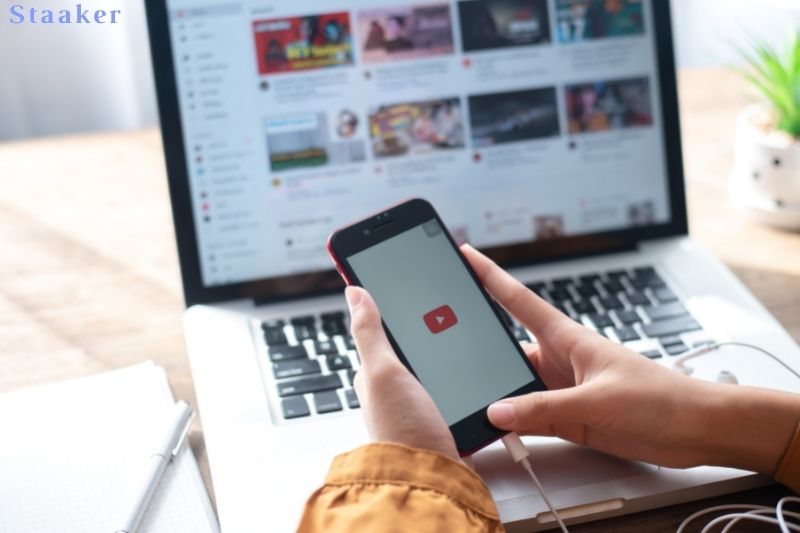 How can I save a YouTube video to my gallery from Google?
Google Photos videos can be downloaded.
Ensure you're connected to WiFi before opening Google Photos from your Android device.
Choose a file and then click the three-dot menu icon.
Choose Download.
Repeat this process for all of the products you want to download.
How do I download YouTube videos?
Open the YouTube app and navigate to the video you want to save. Select the three-dot icon beneath the video. Select Video to Download. Users can find the download in Library > Downloads once it's finished.
Video
Conclusion
In conclusion, saving YouTube videos to your camera roll is a simple process that can be done with just a few quick steps. If you're a frequent YouTube viewer, this is a handy tip to keep in mind. Staaker.com hopes you found this guide helpful!