The onset of the DSLR camera has altered photography once and for all. It has made it possible for an entire generation of budding photographers to capture countless unforgettable moments without the requirement of film. There has been a magnified interest in the art of photography ever since the advent of the DSLR.
Irrespective of genres, photographers have had a huge leap in terms of overcoming limitations and breaking new barriers in their art. It has transformed photography from a highly niche and rare art, to something which the common individual can undertake themselves.
Regardless of whether you are an experienced person behind the lens, or a relative newbie looking to venture into the hallowed world of photography, you need a good camera. And just like so many products in the current market, there are many varieties of DSLR available at the moment.
This can make it somewhat of a challenge to narrow down your options and arrive at a particular choice. That is why, our vision here in this article, is to give you an exhaustive review of DSLRs that will hopefully enable you to purchase the best DSLR camera under 30000.
Of course, anyone who has tried buying a DSLR camera before would know that there are many factors that go into making a camera more desirable than others. Without getting too technical, we will try and explore some of these aspects, so that you develop an understanding of them.
Not only this, we have also prepared a list of some of the most impressive DSLR cameras that we have found, after conducting numerous interviews and consumer reviews. Buying a DSLR is not easy, as it is a specialized device, and not everyone understands the technical aspects of a camera.
This is why it is of vital importance that you stay patient, and consider all of the pros and cons in detail, and carefully weigh them out against each other.
What Is DSLR Camera And How Is It Different From Other Types?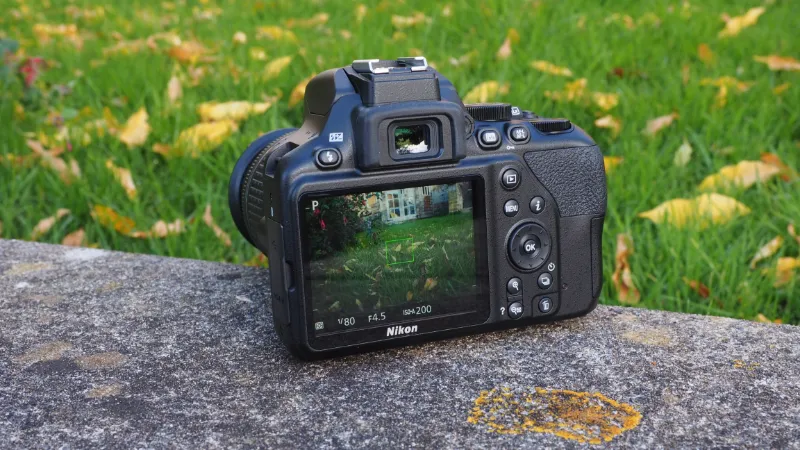 A DSLR camera is generally considered to be a high-end sophisticated piece of equipment to capture images and videos. They are distinct in the sense that they are advanced cameras which use an optical viewfinder i.e. a mirror system. This enables the user to capture the exact image which is viewed by the sensor.
DSLRs have exploded onto the scene primarily because of the range of control they provide to the user. It allows the photographer to manage and influence the shot according to their requirements. They have also acquired a very positive reputation, owing to the flexibility they showcase while performing different tasks equally well. For example, they are popular for their higher resolution capacities as well as broader compatibility options.
A DSLR camera is different from mirrorless cameras, which are known as Interchangeable Lens Camera as well as Compact System Cameras. These varieties generally come with electronic viewfinders. They also do not allow the user to access the sheer wealth of options that are possible with a DSLR.
Things To Know Before Buying Best DSLR Under 30000
Here in this section, we will aim to discuss some of the crucial fundamental aspects of a DSLR camera and photography in general that you should have an understanding of. Having a grasp of the use of these concepts, will help you in considering alternative options and coming up with the best.
Exposure
This aspect is covered by three other interrelated concepts, which include shutter speed, ISO and aperture. We shall visit these concepts one at a time. But initially, it is important for you to know that by exposure, we mean the amount of light that is captured by the sensor of the camera at a particular time.
This is an important element, because too much light could lead to a situation where your photographs appear washed out or overexposed. Then on the other hand. we have underexposed pictures as well, where the light is not enough.
As we mentioned before, the trio of concepts such as shutter speed, ISO and aperture are responsible for exerting a collective influence on exposure. These are the 3 main settings, which are mostly used by photographers to make adjustments to their images.
The shutter speed basically indicates the duration of the exposure in terms of time. It controls the amount of time your camera aperture will stay open for. By aperture, we mean the opening in the camera which lets in light. A larger opening or aperture, thus naturally means more light and higher exposure in your photographs. The last element, which is the ISO, is an indicator of the sensitivity of your sensor to light. Subsequently, a higher ISO should tell you that there is a higher sensitivity to light.
Features You Can Expect From A DSLR
Modern DSLR cameras provide you with a range of different features, apart from merely taking photographs and videos. Some of these aspects will be discussed below.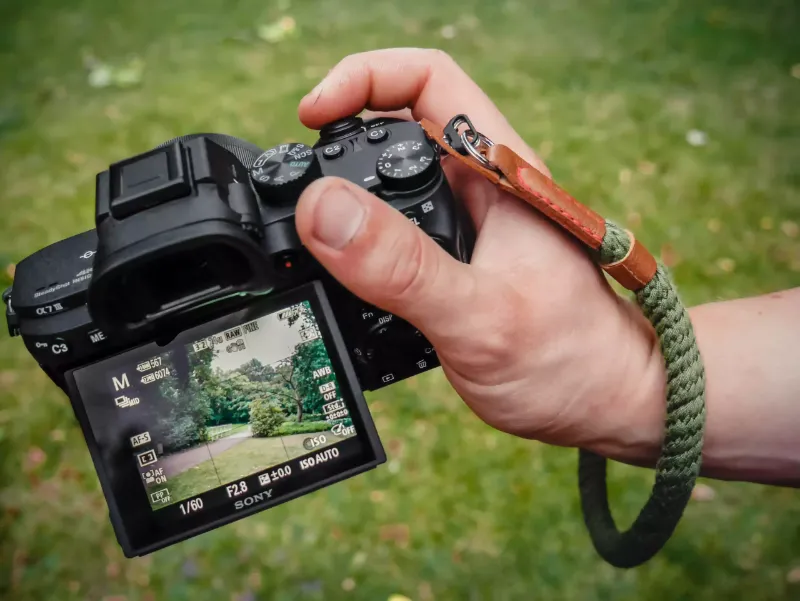 WIFI
Wireless internet connectivity is arguably one the most important features that any device can have in the modern world. WiFi enables you to stay connected to the internet all the time, and make the best use of the entire gamut of options available to enhance your user experience.
Through the use of built-in WiFi, it becomes extremely easy and convenient to upload your photographs from the DSLR camera to any other device, such as a smartphone or tablet. Not only this, the WiFi feature also allows you to directly share your favorite photos and videos to social media sites with minimum hassle.
GPS
Some DSLR cameras are equipped with the GPS feature, which is undoubtedly one of the most crucial elements required for travelers. The GPS feature enables you to create somewhat of a virtual map using your camera, by giving you exact locations where pictures were taken. This is a great feature for backpackers and travel enthusiasts who like to take pictures on the go.
NFC
Near Field Communication is another one of the modern features that many contemporary tech savvy DSLR cameras are known to have. It gives you the added benefits of one-touch connectivity with nearby smartphones, tablets and laptops.
Many of the modern DSLR varieties have a system, where the connection is automatically established with the mobile device, once it touches the surface of the camera. This opens up the pathway for instantaneous sharing of pictures and videos in between devices.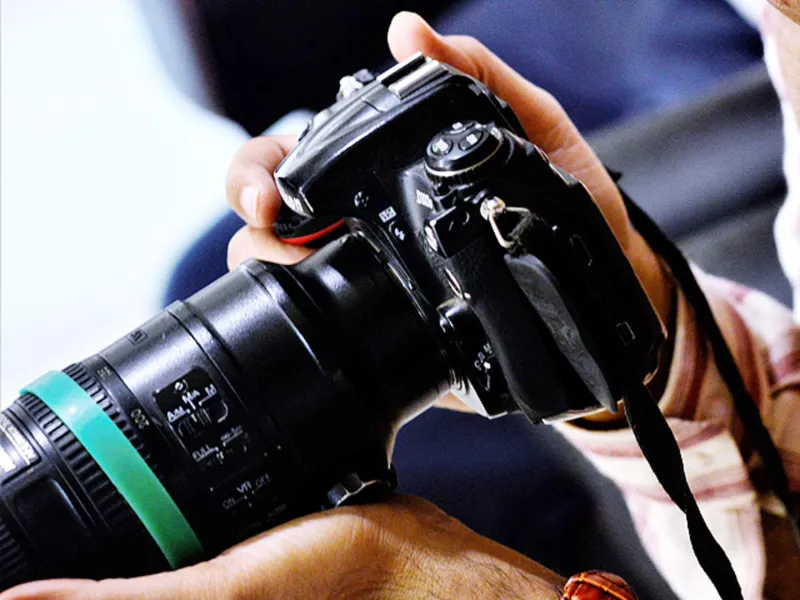 In-Built HDR
HDR refers to Higher Dynamic Range. It is a feature that many impressive DSLR cameras have. However, it is not crucial for taking good photographs. HDR is nothing but the ability of the camera to take multiple photos of any particular scene or object selected by you, at different exposure levels.
Then, it uses all these images to come up with a combination, which comprises all the best parts of each shot moulded into one superb final photograph that captures the higher dynamic range. It is a very handy and useful feature to have.
Autofocus Points
The tiny empty dots or figures that you see when you look through the viewfinder of a DSLR are known as the focus points of the camera. The total number of autofocus points that a DSLR camera has varies considerably depending on the price range and type of the camera in question.
On an entry level DSLR, you can expect on average a focus point number totaling at around 7. Then this goes on increasing to a maximum range of around 61 focus points, in cases of high end professional cameras. Focus points are generally of two types – vertical and cross points.
Bear in mind that cross type AF focus points are better for areas such as wildlife photography or sports photography. Generally, you will find that a large number of cross type AF points would mean that the AF system has a higher accuracy and responsiveness quotient. You can specifically look at this marker to gauge the usefulness of the DSLR that you are considering buying.
Top 4 Best DSLR Cameras Under 30000 2023
Canon EOS 1500D 24.1 Digital SLR Camera (Black)
To start off our list of some of the best and most value for money DSLR cameras currently found in the market, we have the Canon EOS 1500D 24.1 Digital SLR Camera. Canon has been a giant of the camera industry for many years, and it has ventured into the DSLR market with gusto. This model is a special one, as it has been celebrated by newbies and professionals alike.
The intricate art of capturing small details is perfectly realizable with this camera thanks to the 24.1 MP APS-C size CMOS sensor. It comes with a unique image enlargement operation, which allows you to zoom in on your images after you have taken them, to give you a hyper clear view of the object of focus.
It also has a feature that allows you to make changes in the aspect ratio by cropping the subject according to your requirements. You will be able to convert your images to a 1:1 square format.
Another highly celebrated aspect of this DSLR, is that it has very dynamic background blurring options, which makes it great for bokeh mode. This is achieved by virtue of the seamless intertwined performance of an APS-C size CMOS sensor and an imaging processor.
Both of these together are able to produce powerful images that are high in quality and detail. The bokeh mode achieves this by blurring the background effectively and enhancing the impact of the subject. The sensor is equipped with the necessary elements to give you the flavour of rich photographs that enhance expression by managing to create a special effect.
The DIGIC 4+ imaging processor is responsible for high quality images. The processor manages to successfully process large amounts of data received by the APS-C size CMOS sensor. It then produces delicate and natural looking images while successfully minimizing noise to its lowest. This also enables a high level of gradation, coupled with the polish of high definition.
The Canon EOS 1500D 24.1 Digital SLR Camera has been known to perform brilliantly in low light conditions, thanks to its high ISO speeds and low levels of noise. It is also equipped with WiFi and so is perfectly positioned to be your travel buddy, or the chronicler of your adventures.
The remote live view shooting option is great for connecting the camera to your smartphone and then to be able to release the shutter from a remote location. This expands the horizons when it comes to taking the best and most unforgettable photographs. Other than this, you can obviously import all of your favorite photos to your smartphone thanks to the SNS connectivity.
Even in the field of video recording, this camera outperforms many of its competitors. It has the capacity to give you full HD features on your videos with full manual control as well as adjustable frame rates. All in all, this is a perfect example of a superb all round DSLR camera that takes care of all media requirements.
It has the necessary connectivity features as well, and is a great bang for your buck product at a very affordable price.
Nikon D3500
Sale
Nikon is another example of a heavyweight of the industry, which is now established as one of the best camera brands in India and the world over. It has managed to create a name for itself by consistently manufacturing some of the best cameras at remarkably affordable prices.
It follows a shrewd business model which focuses mostly on performance and service,while also managing to optimize prices. This DSLR comes with a very hefty reputation from professional photographers as well as newbies and casual photographers alike.
The running USP of this model is that you don't need to be a great photographer to take great pictures on the Nikon D3500. The most wonderful element of this DSLR is that it works exceptionally well in a common point and shoot mode.
This is why so many casual photographers have been extremely pleased with its performance. It has also helped amateur photographers improve their skills in a short span of time. This DSLR is one of the most balanced and smooth functioning cameras that are currently around.
The first thing you will notice about this DSLR, is that it feels very sturdy and durable in grip. It also gives you the ergonomic advantage of having well balanced control buttons which are easy to access in different modes. It is also compact and versatile to use, which makes it a great option for travel photographers and adventure enthusiasts.
The Auto mode of the Nikon D3500 is one of its most highly used features, as it is really helpful for budding photographers. You also have the option of accessing the guide mode, if you want to learn more while taking pictures first hand. The camera has the option to give you on-screen guidance, through which you can improve your skills and get better with every photo you take.
The Nikon D3500 is well known for being extremely particular about details and giving you complete control to adjust each and every aspect of a photograph. This is achieved thanks to the special image sensor, which has been reported to be 15 times larger than the average sensors used in most smartphone cameras.
This gives you the chance of taking crisp, clear and sharp images. These images have a degree of richness to them which end up contributing to the wow factor and making them appear more dynamic. This renowned EXPEED image processing system is vital to the overall functioning of quality of the DSLR.
Additional elements of the Nikon D3500 which stand out from other DSLRs in this price range, are things such as the free SnapBridge app, which streamlines your experience and makes it a lot more convenient and enjoyable. The app allows you to explore the possibilities associated with connectivity, by allowing you to transfer and edit your favourite photos on your smartphone or tablets.
When it comes to videos, many DSLRs are not quite upto the mark as they are in taking the best photographs. Recording videos with the D3500, is a lot of fun and is very easy as well. All you need to do is to just flip the Live View lever and press the record button and you are good to go.
Not only will you get fantastic video quality thanks to the 1080/60p resolution, but you can also use your lenses to take different wide angle videos or tight close-ups. This brings us to our last point about this deal, which relates not to the camera but the lenses that you will be getting as part of the package.
The two lens kit package is the best bang for your buck, as it gives you everything that you need to have a full photography set in one go. The AF-P DX NIKKOR 18-55mm f/3.5-5.6G VR lens is ideal for shooting portraits, landscapes, videos and different forms of wider perspective shots – which are often tricky to execute.
The AF-P DX NIKKOR 70-300mm f/4.5-6.3G ED on the other hand, is a great versatile all round lens that can be effectively used to take pictures of moving subjects. Thus, all things considered, it is easy to see why this DSLR is so widely celebrated and loved by so many new and experienced photographers all over the globe.
It has all the essential features that you will require, and gives you great control and versatility. Whether you are a professional or someone who just loves to take pictures for the joy of it, you can be sure that this one may well be the best DSLR camera under 30000 that you can buy right now today.
Canon EOS M10 0584C011
For our third product on this list, we have gone to the tried and tested brand, Canon. Anybody who is associated with photography knows about Canon and the way it has mastered the art of producing some of the best DSLR cameras in the current market.
This camera allows you to reap the full extent of benefits from a DSLR camera, and get those amazing photographs which you have been dreaming of. The 18.0 Megapixel EOS 1300D is a superb option for professionals as well as amateurs alike, and it comes with the usual APS-C CMOS Sensor with 18 MP.
This resolution is responsible for taking high quality images and is perfect for large prints as well as image cropping. To complement a sharp sensor, you will also get an ISO range of around 100-6400 sensitivity. This enables you to make all of your images grain free, and also aids in photography done in relatively low light conditions.
As far as the image processor is concerned, this camera has DIGIC 4+ with 9 autofocus points. This gives you a great degree of accuracy for things such as burst photography. In terms of taking videos as well, this DSLR has got you covered.
You will enjoy full manual control and adjustable frame rate options as well. This is a godsend for photographers, as it gives you the luxury of achieving maximum precision and getting high quality videos. The video mode gives you the chance to take full HD videos and shoot high quality movies, thanks to DSLR control depth of field .
This ensures that your subject is always in focus and the backgrounds are adequately blurred when required.
Next we come to the question of connectivity, and here also the Canon EOS 1300D does not leave much to be desired.
With the usual WiFi connectivity, along with a new special feature known as Camera Connect, this DSLR breaks new ground in terms of connectivity. The Camera Connect option for instance allows you to easily transfer image and video files to compatible smartphones and tablets, to give you the best opportunity for connectivity on the go.
The near field communications feature can also be used to perform this function.
A few other interesting elements about this DSLR include things such as the Scene Intelligent Auto, which is able to capture pictures without you having to make changes to the settings to get the right setup.
Whenever you are ready to do so, you can choose to take full or partial control, and work your magic on the viewfinder. You will be able to manage your compositions thanks to the 920 K dot resolution 7.5 cm (3.0 inch) LCD screen.
Also to top it all off in terms of convenience, you will have access to an inbuilt feature that helps you navigate through the settings of the device and around the menu system. We have discussed many impressive elements of the Canon EOS 1300D, and it is simple to see how this particular model from Canon has become so successful in the market.
It has all the elements that a modern multifunctional DSLR needs, and is perfectly suited to the needs and requirements of a new generation of photographers. It ticks numerous boxes in terms of its performance, and wide range of functions that aids in its overall versatility. This one definitely has to be crowned as the best DSLR under 30000, and you should go for it right away.
Canon PowerShot ELPH 180 Digital Camera
We are nearing the end of our illustrious list, and we could not help but introduce another fantastic camera from Canon that has turned heads in the market. This one has a very high resolution, comprising a APS-C CMOS sensor with 20.3 MP.
Much like its predecessor, this one too is ideal for larger prints and also image cropping requirements. This camera is the perfect example of a really handy, useful and high quality DSLR that can take care of all your photography and videography needs. It weighs a meagre 440 grams, and hence is relatively light in terms of its overall body weight.
The Canon PowerShot SX540HS comes with an ISO range of around 80-3200, that lets it achieve grain free images. It is also great for taking pictures in low light conditions and having the same sharpness in different light conditions, both for outdoors as well as indoors.
As a lens mount, you will get an EF-S mount compatible with all EF and EF-S lenses. This crop sensor mount is highly versatile and can be used in a variety of ways. It is also extremely compact, which adds to the overall ergonomic appeal of the camera, and is ideally best suited to use with EF-S lenses.
The Canon PowerShot SX540HS is known for incorporating an incredible 50x optical zoom range from 24 to 1200mm (35mm equivalent). This, working in tandem with the 20.3 megapixel sensor, manages to achieve amazing quality and consistency.
The story highlight feature is another one of the masterstrokes from Canon that has been highly praised from all quarters. It makes use of Canon's original algorithm to create an album (movie) which comprises a well drafted story line using the previously shot still images.
It has been an ingenious programme invention that allows people to create a simple, but effective movie of around 2 or 3 minutes using still images, digest movies, short clip movies. Along with this, you also have the option of selecting and adding music tracks from the built-in background music library, to further give a layer of finish to your videos.
Finally, we come to the question of connectivity, which is well taken care of by this DSLR with all the major bases covered. It allows you to reap the full advantages of features such as WiFi as well as NFC and Camera Connect. All of this will give you the opportunity for effortless integration between your DSLR and other compatible devices.
We have reached the end of this list here today, and we wanted this last result to leave you with a sense of fulfilment. Thus all things considered, this is a superb all rounder when it comes to handy DSLRs. It has all the features to serve you for a long period of time with the highest grade of quality and consistency in delivery.
From all of the features discussed above at length, many stand out and make this DSLR the force that it has become in recent times. Our experts firmly believe that it has a legitimate claim to the throne of the best DSLR camera under 30000 – and that is why you should invest in it straight away.
Conclusion
In this article, we have tried to find the best DSLR camera under 30000 that you can get your hands on. We have gone through the important elements of a DSLR, and how it functions. Also, we have tried to give you an idea about various concepts which have a practical application in terms of helping you to choose a camera that best fits your needs and purposes.
We understand that choosing the right camera might pose a significant challenge for many beginners as well as experienced professionals. This is in part due to the explosion of different kinds of DSLRs for many different brands.
We understand that our discussion has not been totally exhaustive, as it was difficult to cover all of the aspects related to a DSLR, as they are just too many. This is why we urge you to do further research on the topic if you wish to delve more deeply into the technical aspects of DSLRs and photography in general.
Finally, we have tried to compile a list of some of the best and most value for money cameras that are out there in the market right now. Our product choices for the list are the result of research undertaken by our experts and consumer reviews on a variety of platforms.
Hopefully you found this article useful, and it will go on to help you in learning a lot more about DSLR cameras in the future. We urge you to keep in mind the factors we have discussed, and choose one of the products we have selected for this list.
Make sure that you have all your priorities in place, and have carefully considered the price factor as well before coming to any concrete decision. We further hope that you find your dream DSLR, and wish you the best in your journey as a photographer.