Drones are very popular today. Some people use drones for their hobbies, while others use them to earn money.
You don't need to worry about giving drone-crazy friends or loved ones gifts. Below are some great Gifts for Drone Lovers. These drone-related gift ideas are sure to satisfy any drone-crazy person. Let's dive in!
Top 16 Awesome Gifts for Drone Lovers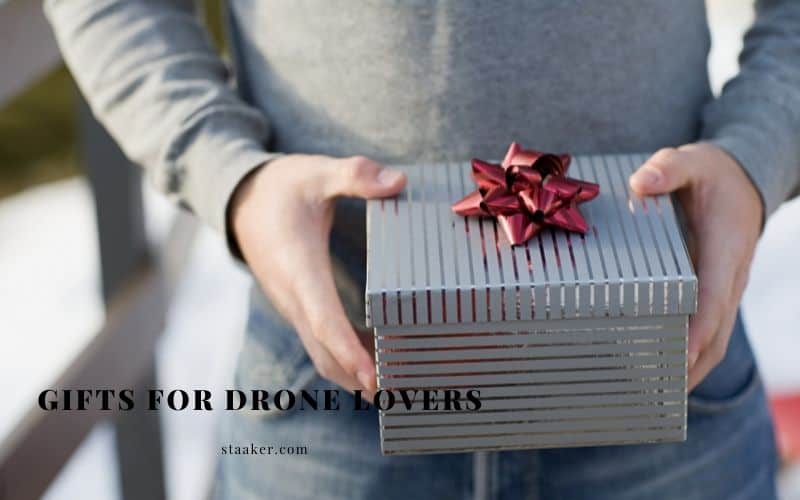 Force1 U49WF
The U49WF is an excellent gift for drone enthusiasts, professionals, and beginners alike. The U49WF's Handless and Altitude Hold modes make it easier to control the drone. You can also use your iPhone or Android to view a live first-person view (FPV) from your smartphone. Your mobile phone or tablet can be used to create a customized flight path.
The 720p HD drone camera can capture amazing HD video, photos, and selfies. This drone is ideal for tricks and FPV racing. Bright red LEDs make night flights more exciting.
Fellows 55-piece Drone Tool Set
Drones, despite all their advanced technology, can still fail. This is especially true when the drone crashes on the field. A drone's screw can loosen or even fall apart completely after one accident or missed maintenance.
A complete tool kit is a must for any drone pilot who experiences this. Although this tool kit wasn't made specifically for drones, it contains all the tools a pilot will need (you can leave the crimping instrument behind).
The tool kit contains a set of screwdrivers with various Torx, Hex, Philips bits, flashlights, ratchet drivers, pliers, and wire strippers. Also, there are tweezers and cleaning wipes.
There is also a roll insulated tape. To prevent damage to sensitive components of a drone's electrical circuits, all tools have been demagnetized. This kit includes a vinyl bag with a zippered enclosure and elastic bands that will hold each tool down.
A drone pilot may not require all of these tools. A gift of the toolkit may make a drone pilot appreciate you for going a little too far in preparation.
PGYTECH Portable Landing Pad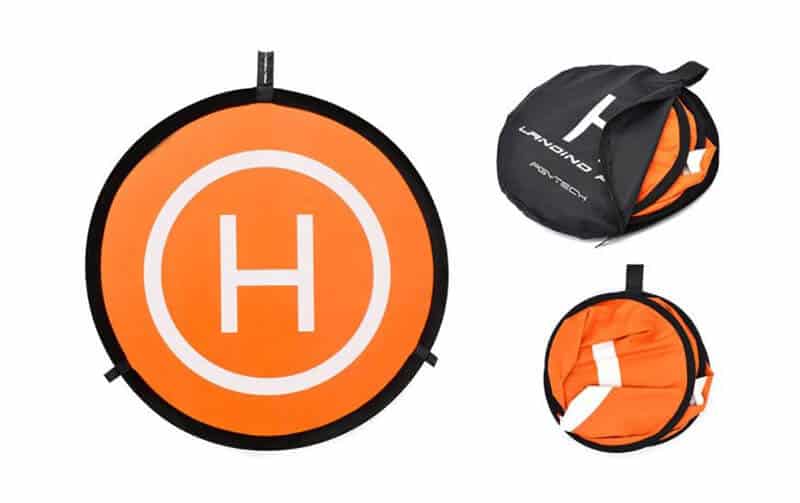 Experienced drone pilots will tell you that the drone's camera, gimbal, and motor are its most delicate components. They are made up of delicate electrical components and precision parts. They are vulnerable to being damaged by uneven terrain or hard landings.
The PGYTECH polyurethane landing pads can be attached to any surface with pegs. This will provide a perfect landing pad for a drone. Your drone won't get kicked up dirt, sand, or dust by this.
This also makes it possible to land in places with no grass, like high grassy areas. Bright orange keeps the landing pad visible in all lighting conditions. You can also choose from a brightly colored option.
The waterproof material can be used on both sides and is strong enough to withstand harsh terrain, but it is lightweight enough to transport. It can be folded up into a compact package and comes with a carry bag. This landing pad makes a great gift for drone pilots who enjoy flying in forests, mountains, and beaches.
Long Range Aerial BlackHawk Drone
The Blackhawk is a powerful drone that costs $199.00. AltairAerial.com offers super fast shipping, and you can also check Amazon for the best price. The Blackhawk quad is more advanced, with a flight time of 15-17 minutes and a range of 300-500 meters.
Altair Aerial BlackHawk, another great drone, has a 15-minute flight duration. It also has a few unique features, including the almost-silent brushless motors, making it perfect for video without the annoying drone sound. It is also very durable, which is more than you might expect from the prop guards. This makes it an excellent choice for indoor and outdoor shooting.
The BlackHawk drone is much faster than the GoPro Hero 3 or 4. It can also be more difficult to control for beginners, as it does not have an automatic hover function. The BlackHawk does not include a camera, but it comes with a mount that can be used with the GoPro Hero 3 and 4. It is hard to fault this, considering how many features it comes with.
The GoPro will give you better pictures than the built-in cameras like the AA108 or similar. This quadcopter is great for all skill levels and is perfect for videography, photography, or recreational use. However, the Amazon description suggests that you try to scare people by using almost silent motors.
Dronethusiasts cannot approve of this action, even though it may be hilarious. This is a high-quality product that will please you if you can spend a little more to purchase it.
Read Next: Best Long Range Drones
Waterproof Carrying Bag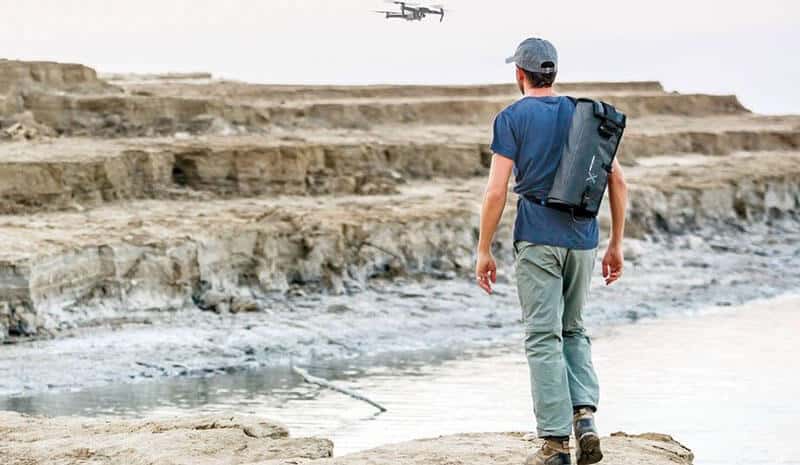 Powerextra Waterproof backpack cases travel backpack for Dji Professional is the best Christmas gift idea we have seen. It is ideal for anyone who is constantly on the go and needs to be sure that their gear is safe during transit.
The backpack features double EVA protection and is lighter for outdoor activities and being on the move.
It is made from foam with high strength and density and is suitable for Dji 3 Professional and Advanced Quadcopter Drones and other accessories.
Camera Combo Indoor FPV Drone
This Arris EF00 FPV Camera Combo Indoor FPV Drone has received many positive reviews. It is an easy-to-install, high-quality 800tvl camera, which can be added to any RC quad or plane, truck, boat, or truck.
This device is ideal for flying near your home or inside the house. It offers the same performance and price as the FX797 but is much more affordable. The video transmitter supports NTSC or PAL and has a 75 Ohm output resistance.
This package includes the FPV camera, the wiring harness, the user manual, and the battery strap. This device will make racing more enjoyable.
Pilot Institute Part107 Online Training Course
Although you may not have heard it, drone pilots now can apply for a "drone license" from the FAA. This piece of paper, also known as the Part 107 remote pilot certification, is required by the FAA for drone pilots who want to use their drones to make some money or help with the business.
It's not an easy task to earn a drone license. Before a drone pilot can become licensed, they must pass a Part 107 knowledge test that includes 60 multiple-choice questions. This test covers topics that are not common in aviation.
We recommend the online course by PilotInstitute for drone pilots interested in obtaining a Part 107 drone license. The course was designed by an experienced aviation professional and Certified Flight Instructor. It includes over 13 hours of video instruction, 300 sample questions, an illustrated cheat sheet, flashcards, and access to an exclusive online group.
You can access all the course content using smartphones, computers, tablets, laptops, or tablets. Drone pilots can pay a one-time fee to gain lifetime access. PilotInstitute will continue to update and review the content.
Limited time offer: Sign up for Part 107 online training to get access to a Drone Maneuvers Mastery Course – a $99 value.
See also about cool things to do with drones here.
DJI Mavic Mini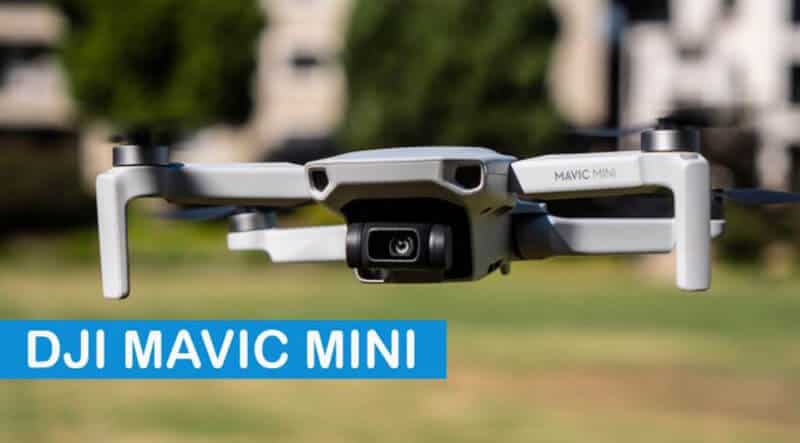 The DJI Mavic Mini drone is one of the most popular for taking selfies. When the Spark is in the air, the special Gesture mode turns on automatically. You can also define your flight path.
The Mavic camera can take clear 12MP photos and 1080p videos. Sport mode allows the pilot to reach speeds up to 31 mph. The Mavic can remain in the air for up to 16 minutes.
The Mavic also features obstacle avoidance technology that ensures a safe flight. This drone is a great gift idea for beginners.
Tello Drone (Beginner's Choice)
This drone is a great gift for children who are interested in learning to fly. They can even learn programming basics with it. The Tello can take great short videos, and it is easy to use.
The Tello can be controlled via a mobile app. It can fly for 13 mins and features an automatic takeoff-and-landing system. It also alerts you when the battery is low.
Failsafe protection ensures a safe landing, even if the connection is lost. These benefits make the Tello drone a safe and exciting gift for children.
Drone Tool Kit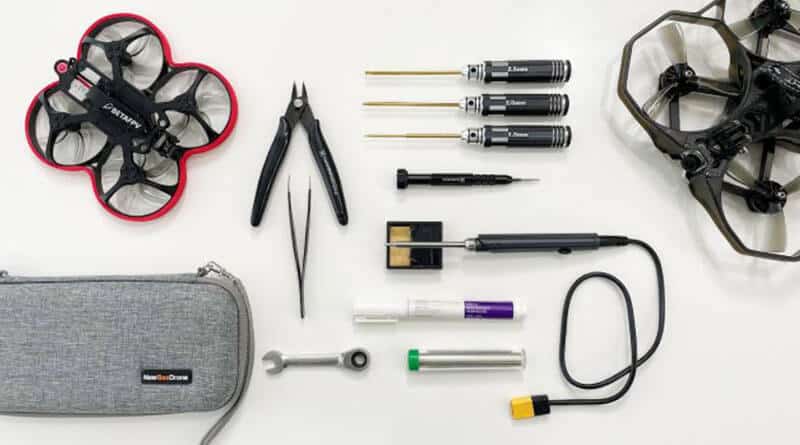 You want to be able to alter the drone you love, adjust the navigation board, and reassemble it if necessary. The Parrot AR Drone 2.0 Tool Kit includes the right tool to remove and replace the C Clip and a small screwdriver handle with one-sided bits.
These tools will last for many years. If you're someone who loves fixing things after a crash or any other mishaps, this gift is a great Christmas gift idea.
Many people have chosen the Parrot AR drone of their choice. It is priced right at the middle of the range. You can view all your flights in 3D and stream them in HD to your smartphone, tablet, or computer.
Read also: Best DIY Drone Kit 2022
Intelligent Battery to the Phantom 3
The DJI Phantom 3 Drone product range is sure to be hot this holiday season. Batteries are the best Christmas gift idea after you have purchased one.
Even though you may only have 15 minutes to fly to your favorite spot, having another battery with you will ensure that you never run out. The Intelligent Battery for Phantom 3 is simple to use. It has no wires or difficult plugs.
The battery has four LEDs to show the remaining battery capacity. Power management is done internally so that the battery doesn't require separate leads for balance or charge control.
You want your loved ones to be happy.
Lost Drone Locator
Some drones have a built-in locator. Many drones do not come with a locator. Drones can easily lose control and crash.
Sometimes a reliable tracker is essential. It is crucial to choose the right tracker.
Trackers can use GPS or mobile services to locate your drone. They charge monthly fees of up to $25 month. It is not fun to receive a gift that costs money every month.
A tracker such as the Marco Polo Ultralight Drone Finder on Amazon is better. A long-lasting lithium battery powers it. It is lightweight and small so that it can be carried on even small drones. However, it can also track a lost drone up 2 miles away. Best of all, there are no monthly fees.
It is not a great gift because it is so expensive.
Low-Noise Propellers
Propellers are the most delicate part of any drone. Propellers can sometimes break easily, so it is always a good idea to have extra propellers.
The drone's flight and feel can be affected by the quality of the propellers. Make sure you choose propellers with low noise levels.
Read also: How to make Drone Quieter
Other Drone Gifts
T-Shirts or Hats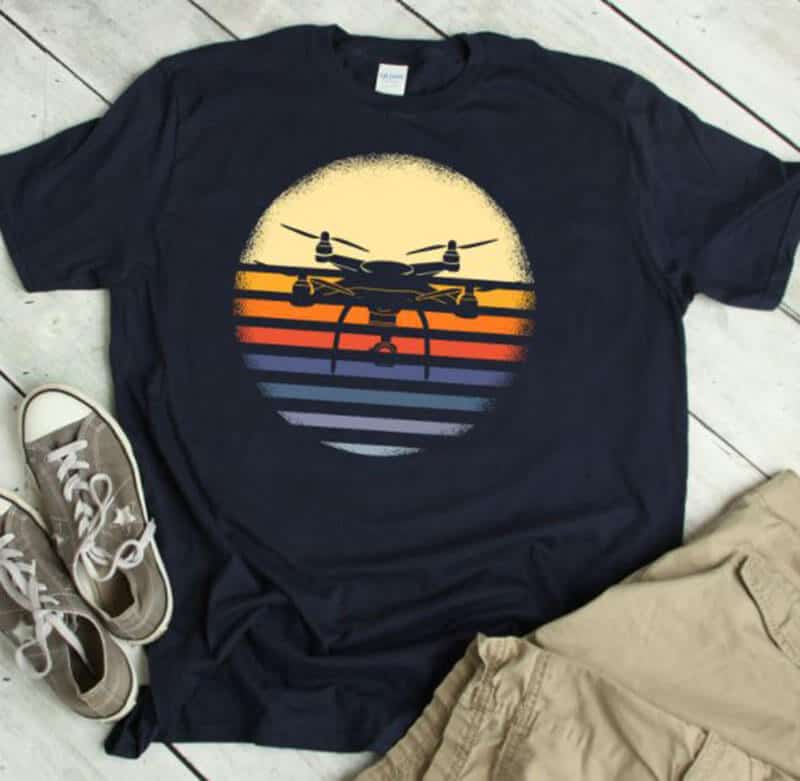 Also, don't forget about T-shirts. A cool t-shirt makes a great gift.
There are many different drone-themed shirts you can choose from. You can also have a custom-made shirt made, even if the shirts aren't your style.
You can also find many different drone-themed caps on the market.
Cookie cutters in the shape of drones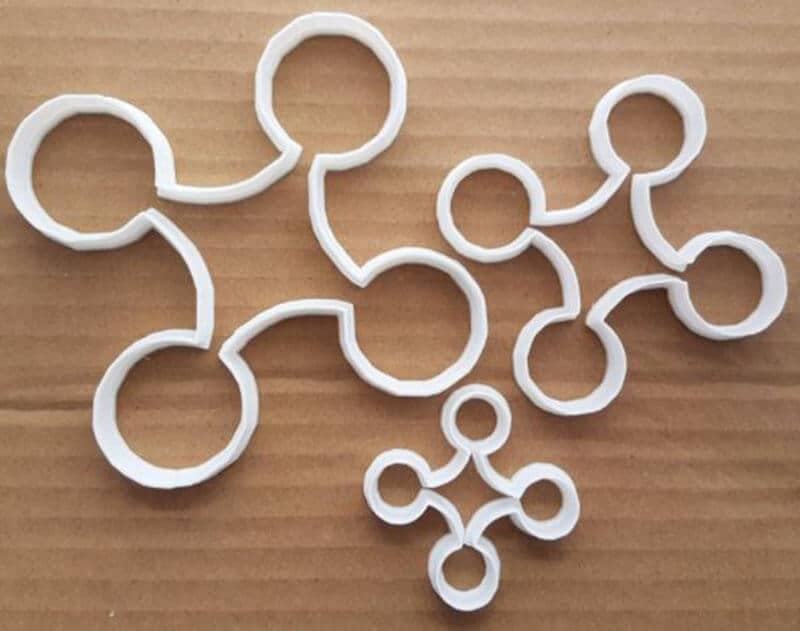 Although it may seem silly to give a drone-shaped cookie-cutter, who doesn't love cookies! This adorable 3D-printed cookie cutter by YNGLLC looks amazing. It comes with a mold that looks like a quadcopter and a stamp to emboss your cookies with familiar propellers.
This gift is 3D printed and therefore extremely affordable. It is plastic, so it should be remembered that it is not food-safe. It should be safe for food, but it shouldn't be heated above 60 degrees Celsius. It is also not dishwasher safe.
Although this gift is simple, it'd be nice to make some cookies and give them. This should be a pleasant experience for drone pilots.
Drone Pilot Mug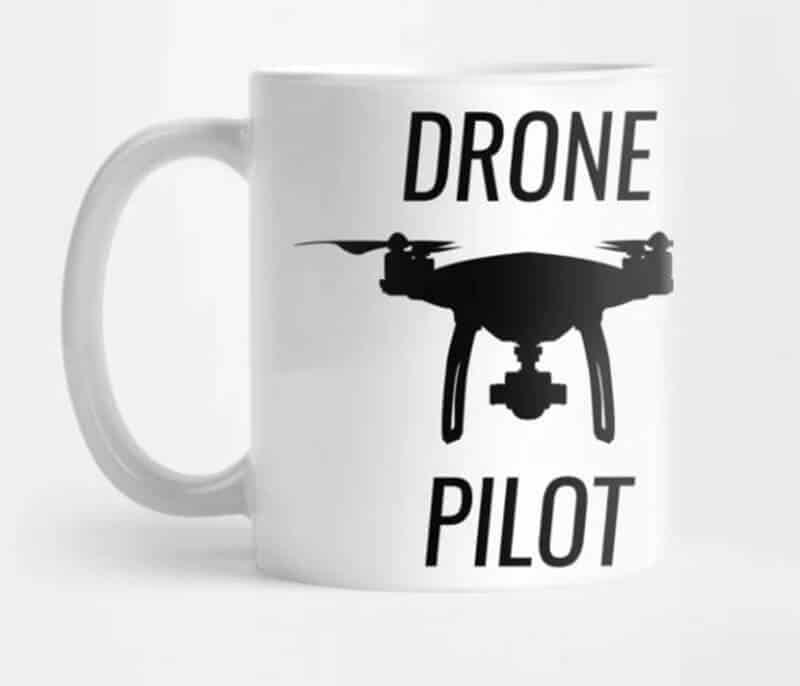 This mug is unique and a great gift idea for anyone who cannot imagine life without drones. It features a humorous and colorful print that reads: "I don't always play with drones…oh wait, yes, I do." This will make any pilot laugh.
This ceramic mug is perfect for morning tea or coffee. This mug can be a great way to cheer up someone before a long day at work. It can also be used in the microwave or dishwasher. This mug makes a great gift and can be used to make a lasting impression.
Conclusion
These are gifts ideas for drone enthusiasts. If you have any other ideas, please let us know in the comment below. It's endearing to think of someone looking for gifts for drone enthusiasts in your life. We are sure they will appreciate the gift you choose. We appreciate you taking the time to visit staaker.com.
Video: