There are critical differences between the DJI OM 3 vs 4. The OM Mobile 3 is slightly lighter and more compact than the OM Mobile 4. It also has a built-in battery, which the OM Mobile 4 does not have. The OM Mobile 4 does have a few more shooting modes than the OM Mobile 3.
So, which one is the better option? Here is a comparison of the two gimbals to help you make a decision.
Differences In Hardware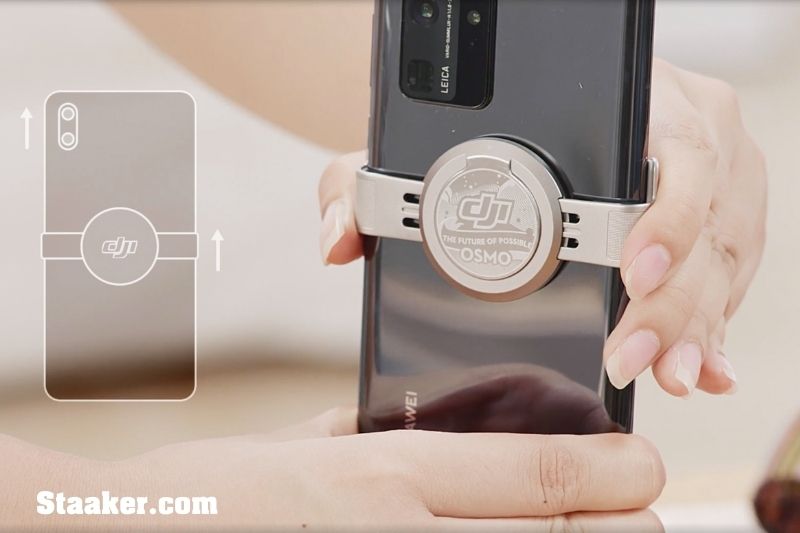 While both handheld smartphone gimbals have slim, foldable designs that are lightweight and simple to use, the Osmo Mobile 3 and the Osmo Mobile 4 have a few design changes.
The DJI OM 4 features several improvements over the OM 3, including the ability to carry heavier phones and new magnetic mounts. The following are the most significant hardware differences:
In The Box
When comparing the Osmo Mobile 3 with Osmo Mobile 4, the difference in what accessories come in the package when you order it is most apparent. The OM 3 is available as a single unit or a combo, but the OM 4 has only one SKU. This eliminates the pricing difference between single and combination units and ensures that all consumers who purchase the OM 4 receive the same hardware.
The hardware that comes with the Osmo Mobile 3 single unit is as follows:
There is only one OM 3 gimbal.
a single power cord
a single storage bag
One wristband
There are four anti-slip pads.
COMBO OSMO MOBILE 3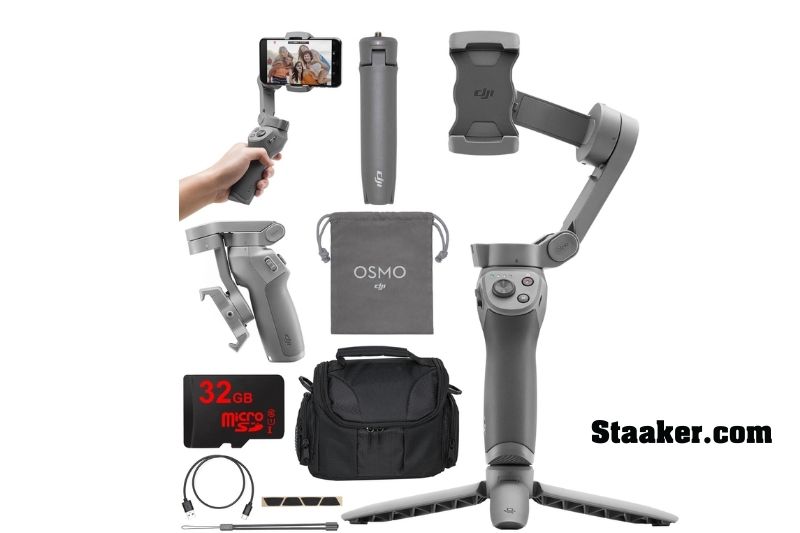 The Osmo Mobile 3 bundle also comes with the following extras:
Osmo Grip Tripod (one)
Carrying Case for Osmo
On the other hand, the Osmo Mobile 4 includes:
There is only one OM 4 gimbal.
a USB Type-C cable
One wristband
There is one magnetic clamp.
One magnetic ring holder
One template for a magnetic ring holder
One-handed tripod
One soft-sided carry case
DJI OM 4 KIT
When comparing the two, the OM 4 offers the same hardware as the Osmo Mobile 3 combo, except for the OM 3's carrying case, which is replaced by a soft carrying case. Both models have a tripod for even more excellent stability and a wrist strap and anti-slip pads to keep your smartphone secure.
DJI OM 4 vs Osmo Mobile 3: Specs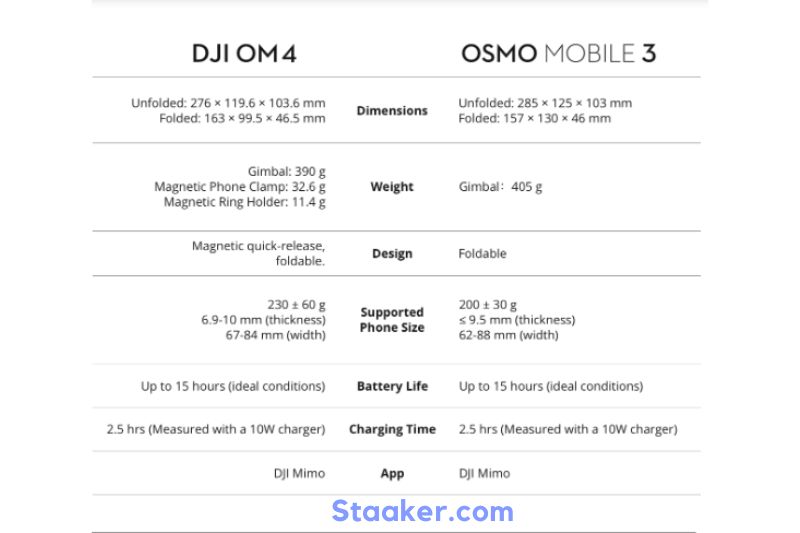 Osmo Mobile 3 vs DJI OM 4: Design
The DJI Osmo Mobile 3 smartphone stabilizer wowed customers with its foldable and portable design when it was first released. This makes it convenient to carry around and use as a DJI phone gimbal to film everyday life moments.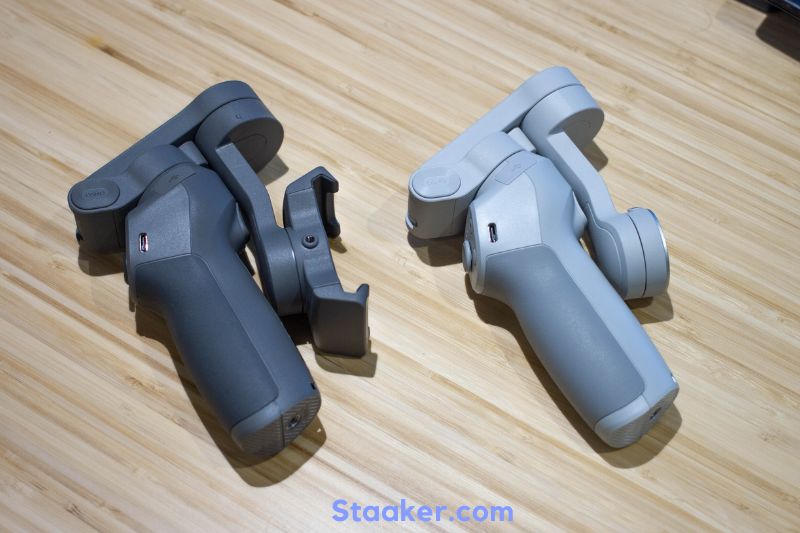 DJI OM 4: Foldable + Magnetic Design
The enhanced magnetic quick-release feature of the OM 4 streamlines your overall shooting experience. When designing a phone gimbal for everyday usage, DJI engineers focused on increasing the speed with which the gimbal can make a video. The new DJI gimbal is a more comfortable video stabilizer for consumers who shoot for long periods.
Gimbals, in general, necessitate leveling, and a certain amount of time is spent setting up the gadget—every second counts when it comes to shooting daily. When DJI added a magnetic quick-release mechanism to the new OM4, it was with this in mind. But what does this new magnetic configuration look like, and how does a Gimbal work Let's have a look at it quickly.
DJI OM 4: How Does the Magnetic Design Work?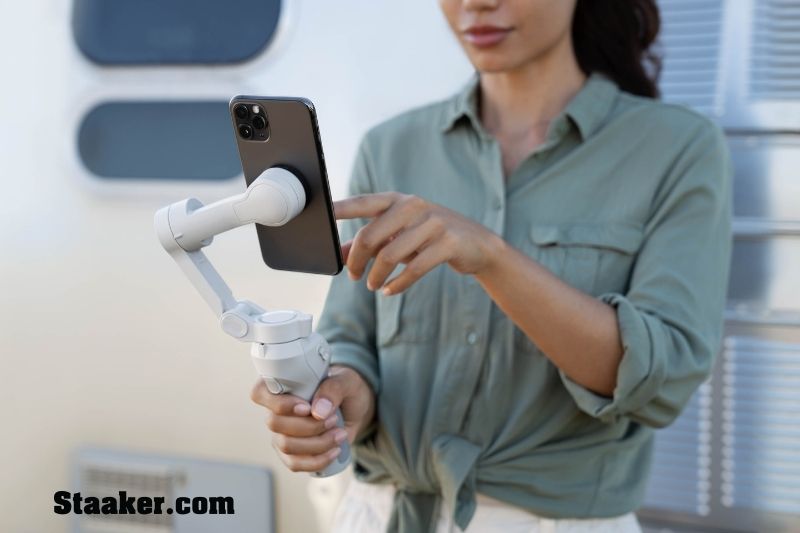 A lightweight magnetic phone clip is at the heart of the new OM 4, which latches to your phone and keeps it firmly in place. The Magnetic Ring Holder, which attaches to the back of your phone and links directly to the phone gimbal using — you guessed it — a magnetic attraction is the second new feature. This innovative design almost eliminates the need for leveling, allowing you to take off whenever possible!
The Magnetic Ring Holder can also be used as a stand for your phone. That's all there is to it. With this clever new design, you can capture smooth gimbal footage anytime inspiration strikes.
DJI OM 4: Heavier Phone Support
The OM 4 has a stronger motor that generates more torque than the Osmo Mobile 3. What is the point of this? Compared dji Osmo 4 vs 3, you can now mount heavier phones to the DJI OM 4. Support for larger phones means more options and a better gimbal shooting experience.
DJI OM 4 vs Osmo Mobile 3: Stabilization
Let's move on to the second DJI gimbal comparison: stability, which is about a better shooting experience. After all, this is one of the most crucial considerations before purchasing a phone gimbal.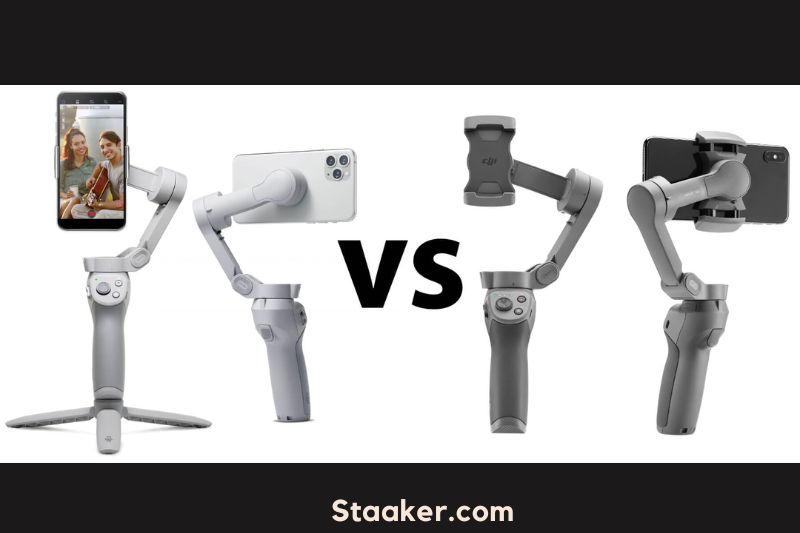 DJI OM 4: 3-Axis Gimbal Stabilization
The new DJI OM 4 gimbal has the same three-axis as the DJI Osmo Mobile 3, allowing for super-smooth gimbal video. The 3-axis refers to the gimbal's ability to steady movement in three directions: forward-backward, left-right, and side-to-side. This means that the gimbal will stabilize any motions you make in those axes, resulting in a shake-free gimbal video.
Whether you're sprinting in the park or filming a new dance routine, your gimbal video will always be smooth. The OM 4 does all the heavy lifting for you, so you don't have to be concerned about the gadget moving while you're filming. This is a significant benefit for customers who want to photograph on the go.
DJI OM 4 vs Osmo Mobile 3: Features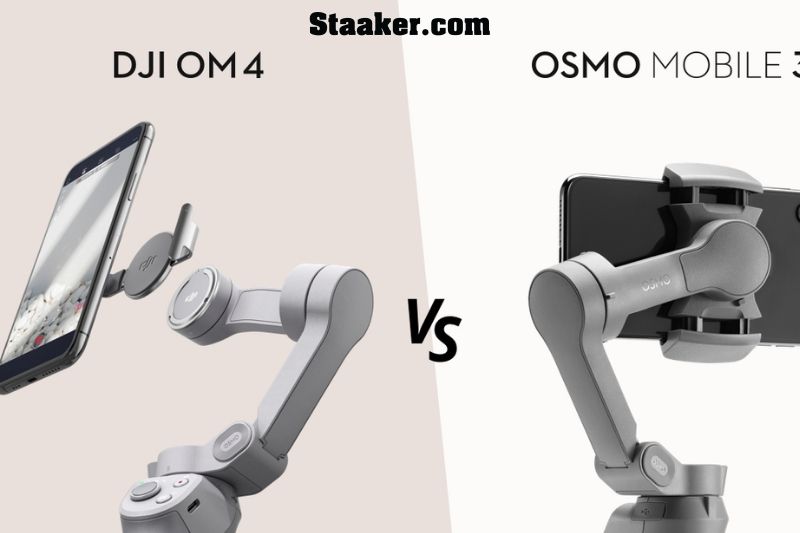 When it comes to clever features, the dji Osmo mobile 3 vs 4 has a slew of options for quick and easy shooting.
ActiveTrack 3.0
ActiveTrack 3.0 allows you to track your topic with high-precision tracking and sophisticated recognition. You never have to worry about missing out on the fun, whether walking in the park or taking things up a notch.
DynamicZoom
You've probably seen the Hitchcock effect in some of your favorite movies and flicks. A creative product creates a particular Hollywood warping effect. DynamicZoom is now supported by the DJI OM 4, allowing you to make this spectacular shot without needing to do any complicated editing. You can transform regular phone footage into breathtaking images with a single press.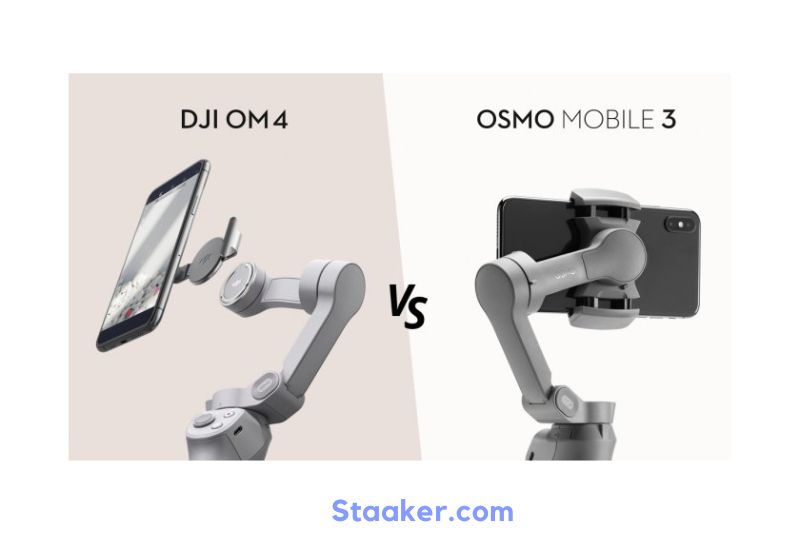 CloneMe Pano
Next, we'll look at another DJI Osmo function that arrived with the DJI OM 4. CloneMe Pano, as you might expect, is a smart option that positions you in many locations throughout your shot. This ingenious function provides an enormous panorama shot that pauses between shots to allow you to strike a different position.
What's the result? This is a very imaginative shot that you can show off to everyone! The most excellent part about this new function is that the OM 4 performs practically all of the work for you – you still have to strike a pose, after all!
Gesture Control
The best phone gimbals on the market come with various innovative features and intuitive modes that help you get the most out of your phone's camera. Motion Control allows you to capture a photograph or video with a simple gesture, whether you're shooting a selfie or one of those group photos that always seem to take forever!
No more waiting and taking turns trying to keep the camera steady; smile and let the DJI OM 4 snap the most pleasing photos you've ever taken on your phone!
Timelapse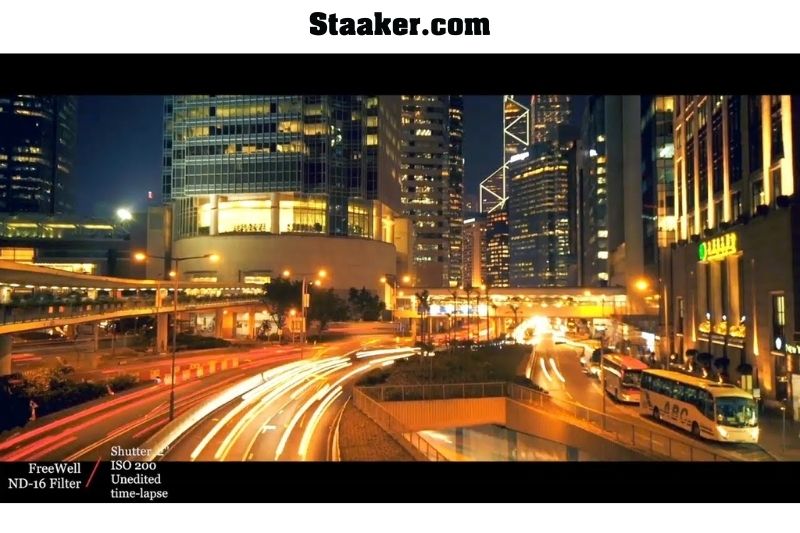 With Timelapse, Motionlapse, and Hyperlapse, the DJI OM 4 makes every second count. What's the difference, though? Timelapse creates a high-speed video from a long period of still photography, which is ideal for catching a sunset. Motionlapse quickens the pace of the photo and allows you to include camera movement, which is perfect for capturing a bustling city from above.
Last, there's Hypelapse, which records a timelapse while rotating the gimbal and camera. Consider hiking trails, adventures, and montages for your vlogs to see how versatile these modes are.
3×3 Pano
Finally, the DJI OM 4 features a 33 Pano mode, which combines nine photos to create a super-wide-angle shot. There is no need for post-processing. Select the mode, shoot, and go about your business.
Pano 240°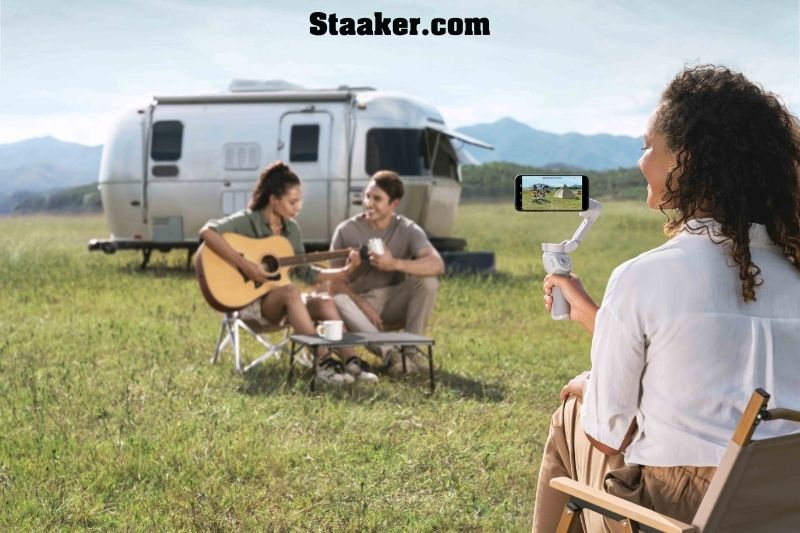 In addition, the OM 4 gimbal creates a breathtaking 240° panorama image that captures a wide-angle view of your subject. Give 240° Pano a try while photographing mountains, the sea, or anything else!
Mode SpinShot
There's more, though. SpinShot is a clever feature that rotates your phone while you record a video, resulting in a unique and entertaining shot. This may be used while walking, playing sports, or any other activity you can think of!
Slow Motion Video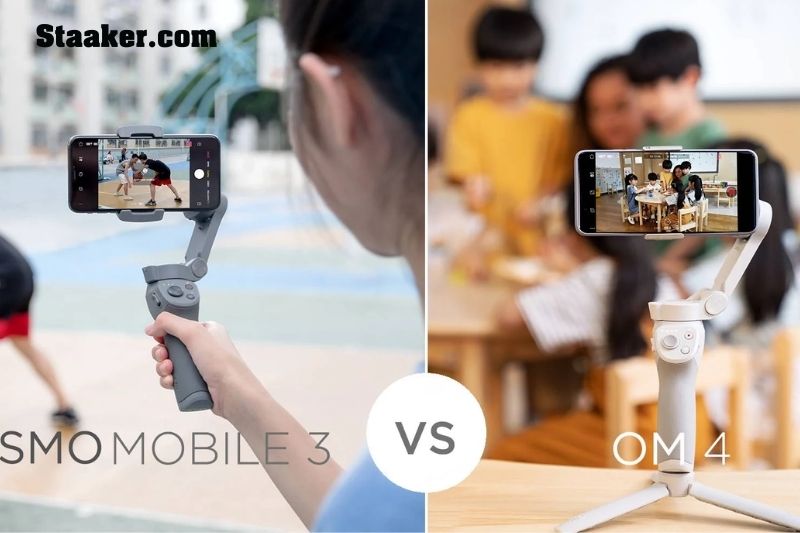 It's sometimes necessary to slow down to appreciate the finer points of life. The Slow Motion option on the DJI OM 4 allows you to record details you've never seen before. You may capture wonderfully clean information from your smartphone, from a bird's fluttering wings to a chef cooking your favorite cuisine.
DJI OM 4 vs Osmo Mobile 3: Ease of Use
Because of the quick-release magnetic design, the DJI OM 4 offers an improved experience when it comes to gimbal simplicity of use. Thanks to the magnetic gimbal design, you can set up and shoot in seconds.
The single-handed operation makes a difference between a DJI gimbal you use and a gimbal you leave home. Both DJI gimbals are pretty simple to operate. To quickly spin your phone for vertical videos, use the M button.
This makes developing original social media material a breeze for all you Instagram and social media specialists. Most of the DJI Osmo gimbal's capabilities and camera modes may be accessed with just one hand.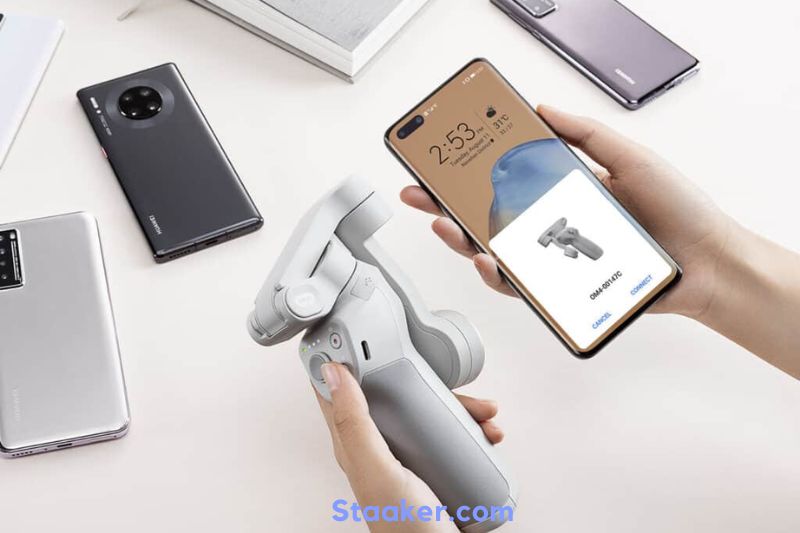 DJI OM 4 vs Osmo Mobile 3: Price
With the Osmo Mobile 4, DJI breaks its practice of discounting its own devices.
The Osmo Mobile 3 started at about $100 for the standard version,  you could purchase it with the Osmo Grip Tripod and carrying base.
The regular, accessory-free version of the Osmo Mobile 4 isn't available if you want to get one. Instead, the gimbal, a carrying bag, magnetic ring holder, magnetic smartphone clamp, wrist strap, and tripod base will set you back at a good price.
The tripod base, it turns out, gives the Osmo Mobile 4 a fresh lease on life. The enhanced motors make it the ideal platform for watching mobile movies and TV shows.
We had the enormous Samsung Galaxy Note 20 Ultra in ours for hours – it was an excellent lockdown multimedia powerhouse. Unlike the Osmo Mobile 3, which got extremely hot, the Osmo Mobile 4 was a fantastic smartphone stand when it wasn't used as an all-action smartphone stabilizer.
Video
FAQs
Are DJI gimbals reliable?
DJI has some of the greatest gimbals on the market, whether you're searching for an iPhone stabilizer or an Android gimbal.
Is the DJI OM 4 compatible with a phone case?
I also have the Osmo Mobile 3, which I utilized with the S20. Both are excellent gimbals, but the OM4 will not disappoint! A: It will function with an iPhone 12 Pro Max, but only if a case does not protect it. Some ultra-thin cases may work.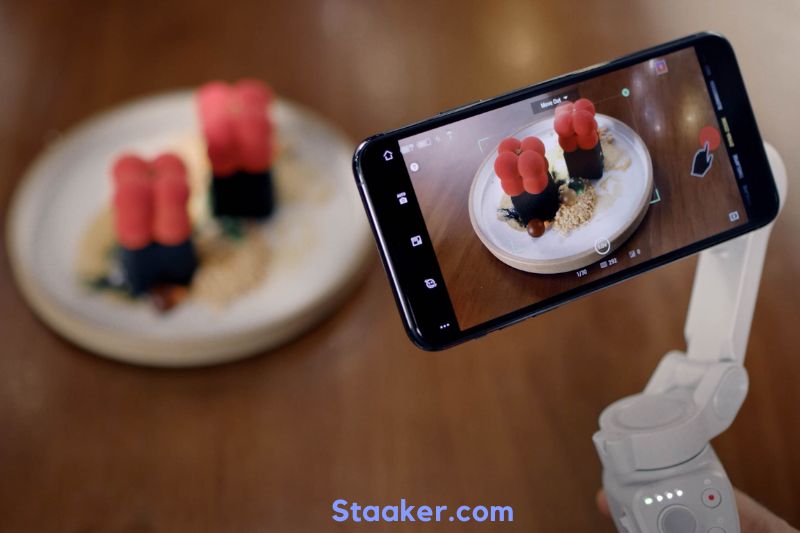 What is the procedure for turning off Osmo mobile 3?
To turn on the power, press and hold the button. To enter or exit standby mode, press and hold the power button until you hear a beep. To turn off, press and hold until you hear two beeps. When the device is turned off, press the button once to check the battery level.
How can I use Osmo Mobile 3 without having to download an app?
Is it possible to use Osmo Mobile 3 without installing an app? The joystick can be used to control the gimbal without the app. The rear trigger can be used to lock the angle and set the home setting.
If you want to learn more about the professional photos, don't miss this guide: Way To Get Into Photography
Conclusion
Overall, the DJI OM Mobile 4 Gimbal is a more advanced and feature-rich gimbal than the DJI OM Mobile 3. If you are looking for a high-quality gimbal with many shooting modes and features, the DJI OM Mobile 4 is the right choice.
Staaker.com hopes this article was helpful.