Where can I fly my Drone in San Francisco? Can I fly a drone legally in San Francisco? Keep reading to get more information. You should be familiar with all the requirements for using a drone in San Francisco. We will be describing the rules that apply to pilots of copters in SF. This guide will give you a general overview of the San Francisco drone laws for 2022 and the best places to fly drones in SF. Let's dive in!
Recreational vs Commercial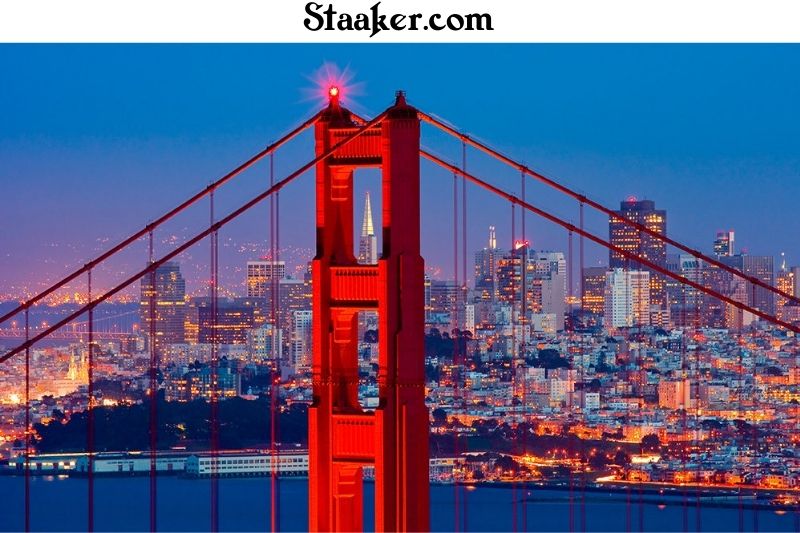 First, understand that drone flying on San Francisco or any other city is a recreational activity.
The FAA's Recreational Flyer Rules apply to recreational drone pilots. These rules are available here. The FAA requires that you register your drones and complete the Recreational UAS Safety Test.
Part 107 regulations apply to commercial drone pilots. They require that you pass a multi-choice test to become an FAA-certified drone pilot. You can find more information about drone certification here.
When flying within five miles from an airport, drone operators no longer need to contact air traffic control. Both commercial and recreational flyers can now use the automated LAANC system for an airspace authorization. This allows them to fly in controlled airspace above and around many airports. You will need airspace authorization if you operate in Class C, D, or E-controlled airspace. This can be done through FAADroneZone or LAANC in those areas that LAANC is not possible. We'll let you know if they are in controlled or uncontrolled airspace when we list them below. Use tools such as Airmap, Kittyhawk, or B4UFLY to get the most current information about airspace, including temporary restrictions. These are the federal regulations. What about drone laws in San Francisco? This guide is for California drones laws. You should consult this guide to determine if there are drones ordinances in San Francisco. If in doubt, use your judgment and refer to the FAA's guidelines. Please note: This page is intended to be used as an informational resource only. It is not intended to replace legal counsel. Read also:Best Drones For Long Battery Life
Best Places To Fly Drone in San Francisco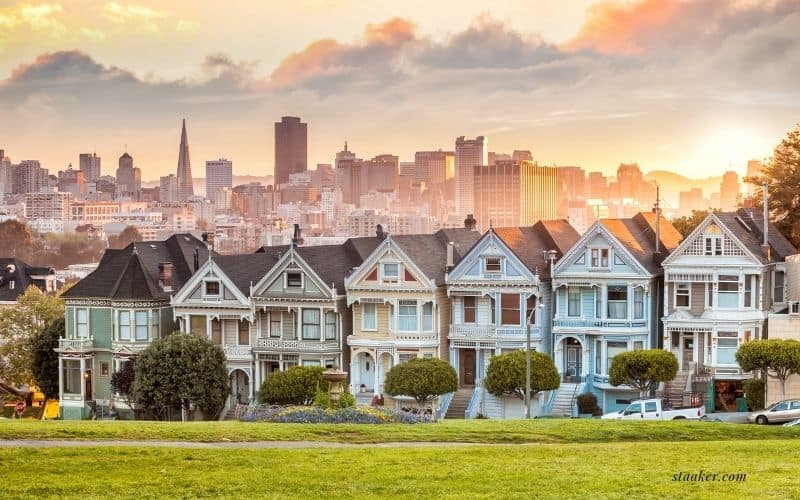 Embarcadero & The Bay The San Francisco Bay has been a favorite place to fly drones. Drones can be flown from Pier 33 on Embarcadero to get an aerial view. You can fly your drones from this point out over the bay and towards the Bay Bridge. Fly your drone from Crissy Field on the San Francisco Bay's northern shore to get a better view of the Golden Gate Bridge.
Golden Gate Bridge
One of the most sought-after drones photography spots in America is flying a drones above the Golden Gate Bridge. It is one of the most photographed structures in the world, and it is no surprise why. The Golden Gate Bridge is breathtaking from an aerial perspective.
Alamo Square Park
A drone can be flown from Alamo Square Park to get a unique view of San Francisco. Alamo Square Park is located on top of a hill overlooking the entire city.
Twin Peaks
Twin Peaks offers 360-degree views of the city. Drone pilots love to fly their drones from the high point at the center of the city.
Coit Tower
Coit Tower is located atop Telegraph Hill. This location is a favorite for drone pilots who want to fly their drones. This tower gives you a 360-degree panoramic view of the city. It's not as well-known as other San Francisco drone photography spots, but it is still a great place to fly a drones. Read also:
FAQs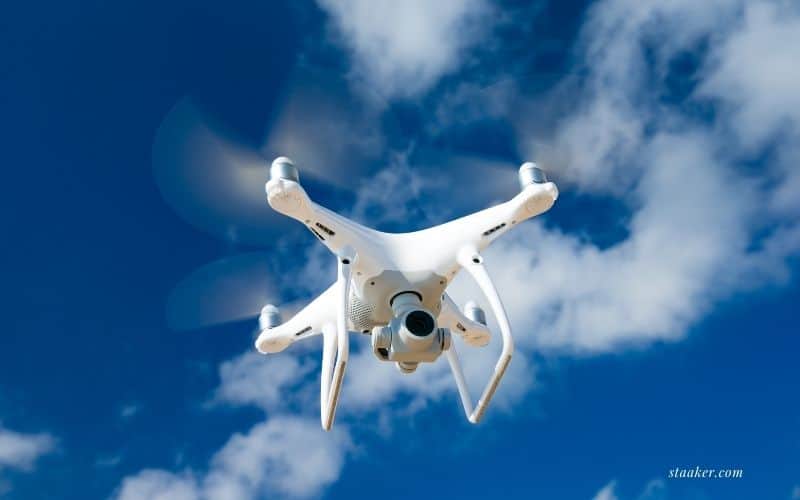 Can I fly a drone around SF?
It's almost impossible to legally obtain the footage you want from a drone flying in San Francisco due to Federal Aviation Administration regulations and city regulations. You cannot fly over the majority of the city's beaches. Drones are not allowed in many San Francisco parks. Source: https://www.thedronegirl.com/2021/04/08/drone-video-in-san-francisco/
Can my drone be flown at the Golden Gate Bridge?
Transportation District, Golden Gate Bridge, Highway, and Transportation District manages the bridge. They also prohibit drones on the Golden Gate Bridge and any other district property (the Golden Gate Bridge Welcome Center, as an example). Source: https://www.parksconservancy.org/park-e-ventures-article/no-fly-zone-drones-prohibited-golden-gate-national-parks
Where can you not fly drones in San Francisco?
The city ordinance prohibits drone operations within city parks unless they are in an area specifically designated for such purposes. The National Park Service also prohibits drones within all Golden Gate National Parks located in the San Francisco Bay Area. Source: https://uavcoach.com/drone-laws-california/
Conclusion
You can fly drones in San Francisco if you read the drone laws and refer to this guide. We appreciate you choosing Staaker.com to be your source of information. We are grateful for your support. Video: https://www.youtube.com/watch?v=pQP8lmjGnp4