Omegle is a great way to video chat with friends and strangers, but sometimes you may want to flip your camera view so that the other person can see you instead of your surroundings.
You've come to the right place if you want to know how to flip camera on Omegle. In this article, Staaker.com will show you how to do it in just a few simple steps.
What Exactly Is Omegle?
Omegle is a service that allows anyone to communicate with random people at any time without having to divulge their identity. The website is designed for online conversing with strangers.
If you're bored at home and don't feel like doing anything, go to this site to talk to strangers.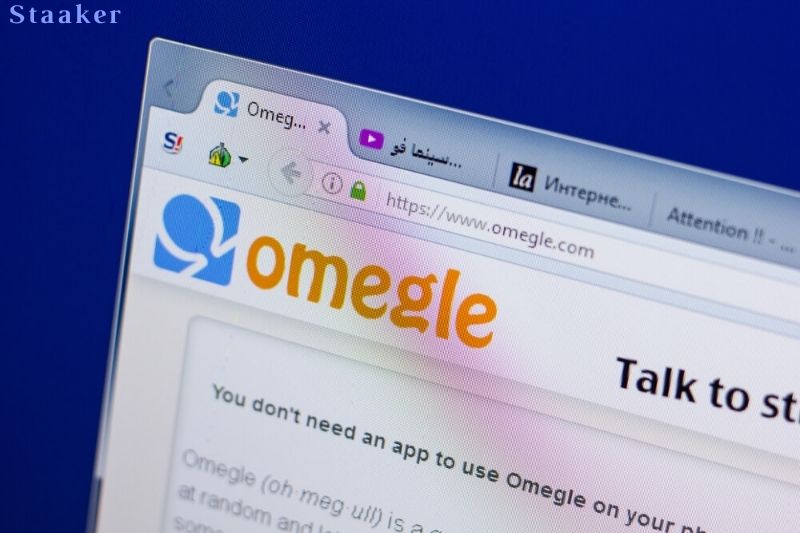 Omegle allows you to choose between text and video chatting. Even strangers with similar hobbies can be found by adding your interests, such as TikTok, Drawing, Chatting, Painting, etc.
Omegle will introduce you to strangers who have expressed an interest in the same topic as you. This is how you'll both have an easy time breaking the ice by conversing about similar interests on that site.
How to Flip Camera on Omegle on Android and iPhone?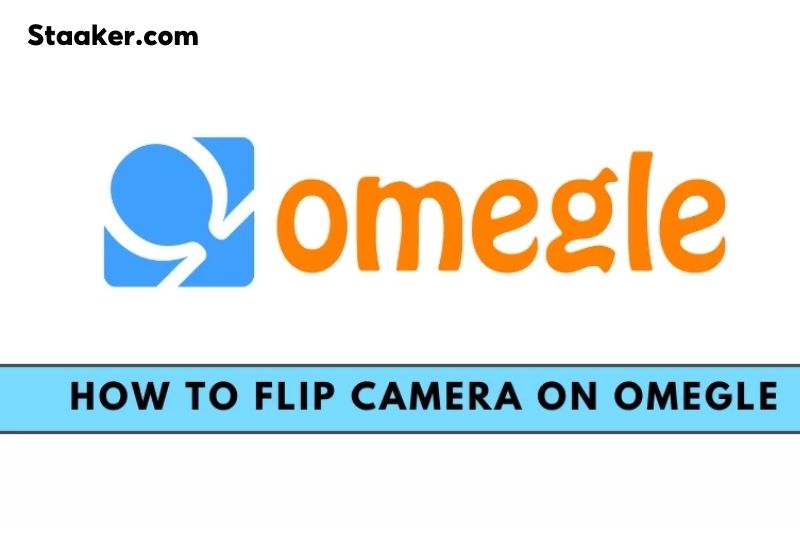 If you want to use the back camera of your phone to show something in your background when video chatting on Omegle, you won't be able to do so. Yes, I understand you had the same issue. That is why you are looking for a reliable option.
Because Omegle is a service that can only be accessed through their website, they haven't released an official app yet.
You won't be able to see any options to flip the camera on Omegle or use the back camera after connecting with a stranger on a video chat on a mobile browser.
That is the problem. I'm hoping Omegle will fix this problem shortly. However, till then, we can use the approach described below to flip the camera on Omegle.
Step 1: Get the Opera Browser
Most of us use Chrome as our default browser on our Android or iPhones. However, you will not be able to flip cameras if you use the Chrome browser to visit Omegle and video chat.
The nice part is that our old friend Opera Browser is still doing excellent. When there was no 4G or high-speed mobile internet and phones weren't as high-end, Opera was the browser of choice.
Along with camera and microphone authorization, the Opera browser will also prompt you to pick between front and back cameras when you connect to a stranger for a video chat.
So go ahead and install the Opera browser on your phone. This browser will make your job much easier in this regard.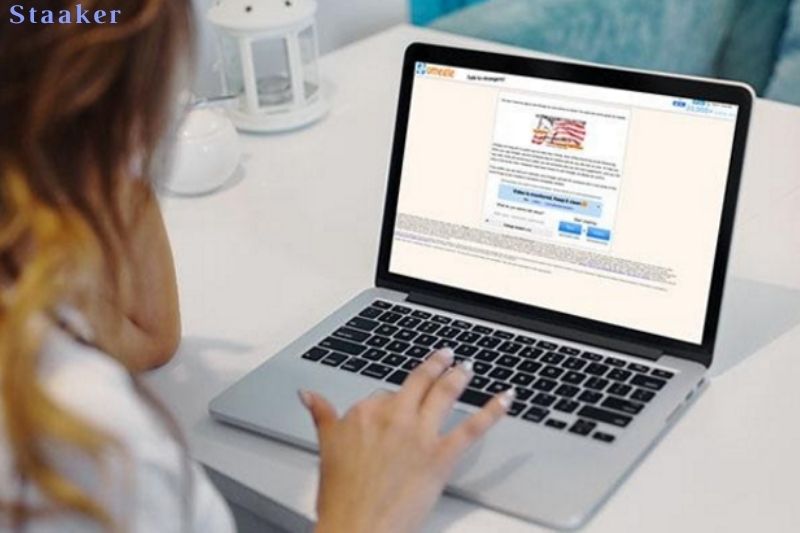 Step 2: On Omegle, set up the back camera.
Follow these steps to flip the camera on Omegle once you've installed the Opera browser on your phone (Android or iPhone).
1. Launch the Opera browser and navigate to omegle.com.
2. Select Video (add your interests if you want below on the box).
3. Check the terms and conditions boxes in these two boxes, then touch Confirm & Proceed.
4. Opera will now display a pop-up window asking you to grant it access to your phone's camera and microphone. To continue, tap Allow.
5. Next tap Allow Opera to take photographs and film movies. (You can also select Only this time for further security information.) This is merely a test setup. You don't have to repeat these steps every time you visit Omegle for video chat.
6. Allow Opera to record audio from your phone one more time by tapping Allow.
7. Opera will now ask you to select the device you want to use on this page on the next screen (omegle.com). To switch between the front and back cameras, tap the Tiny Triangle Sign.
8. Select the camera that you want to use. If you're going to use the back camera, select Back camera.
9. Finally, press Done to return to the video chatting interface and wait for a stranger to connect with you.
If you have a wired headset connected to your phone or if your phone is connected to a Bluetooth device, Opera will allow you to switch between your wired headset, phone, or Bluetooth device.
The microphone choice will appear in this situation.
1. Tap on the Tiny Triangle Sign to select your favorite option.
2. After that, select your favorite alternative. For this presentation, I used the Wired headset.
3. Now, you'll see all of your options, such as the camera (which I've set to back camera) and the audio (which I've set to wired headset).
If everything you've configured appears to be in order, hit Done to proceed.
On the next screen, you'll be able to interact with a stranger using your rear camera as a video source and your wired headset or whichever audio device you choose as an audio source.
That concludes the discussion. You just completed the task. And that's how you use Omegle's back camera for video chatting.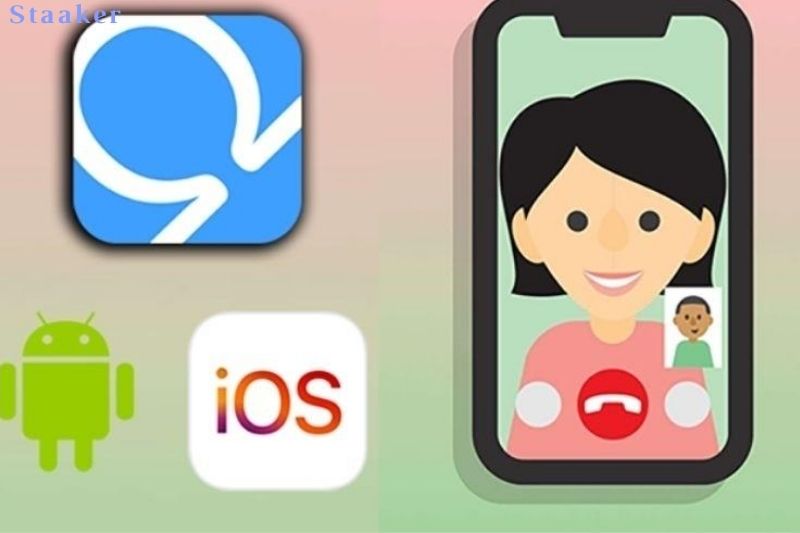 By utilizing the Opera browser, you can effortlessly Flip the camera on Omegle.
Other popular browsers, such as Chrome, Edge, and Firefox, do not currently support this.
Most notably, the Opera browser has a plethora of unique features. You will not miss out on any of the charms that a fantastic browser offers if you use this browser as your primary browser.
How Do I Turn My Camera Around?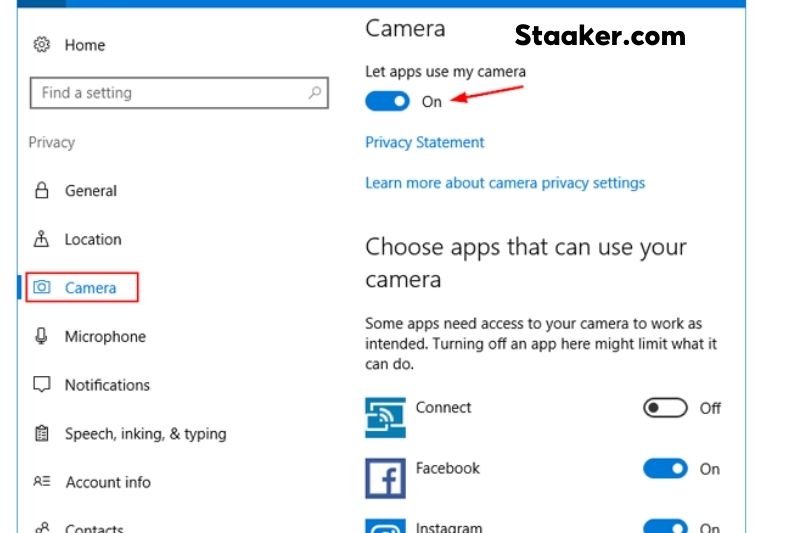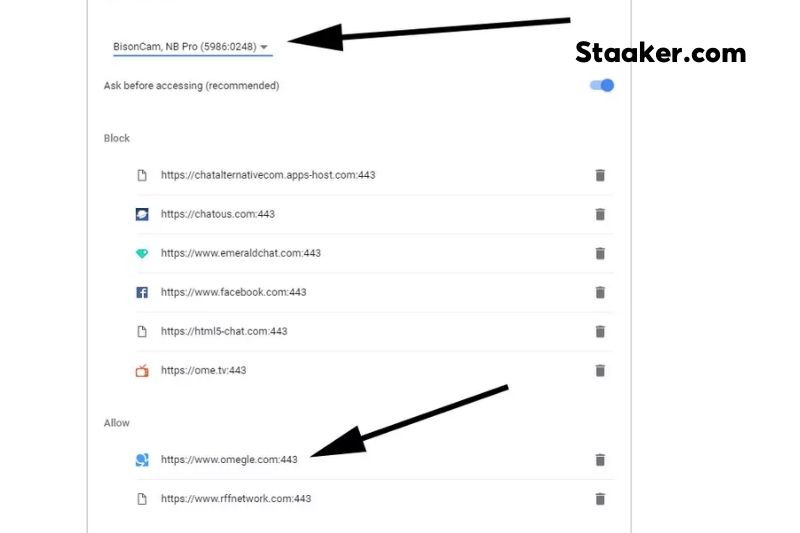 Instead of flipping your camera, you might have to rotate it. Your camera could be upside down because you messed up your chat settings.
To correct this:
Select the Video option (in the column in the left-hand corner)
Hover over the preview of your camera.
Choose the 90-degree rotation option (right-hand corner)
Continue to rotate the camera until it is in the desired position.
Also, check out our solution to discord issues.
Is Omegle Dangerous?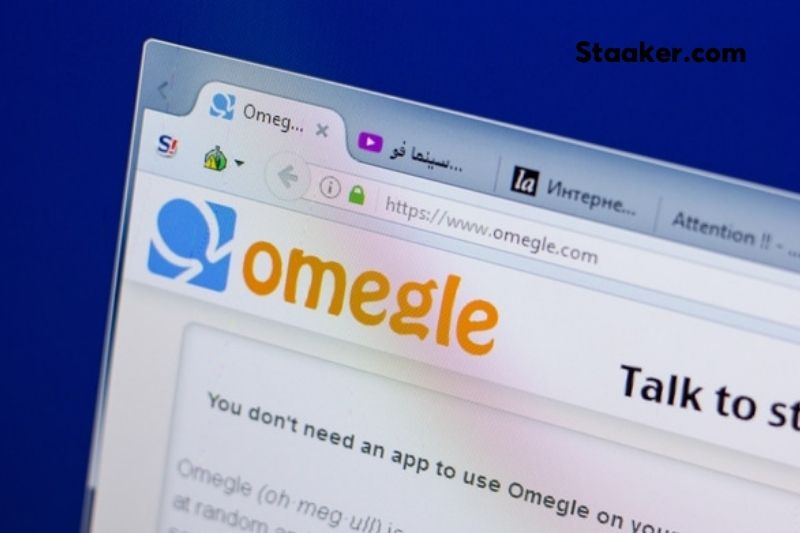 Omegle is a risky app to use. After all, you're communicating with strangers via the internet. If you are under 18, you should be extremely cautious. However, the majority of users use the chatting service to make new friends. As a result, many persons on the platform are usually reliable.
Send the username of anyone who sent you improper messages to Omegle's team. You can have their account deactivated.
Can Omegle Conversations Be Recorded?
Yes and no are the answers.
Allow me to explain:
Omegle is a popular talking app. They don't have any built-in capabilities that allow people to record you so that you may rest easy.
They will not be able to prevent people from recording others using third-party gadgets. You will not be aware that you are being recorded unless the person you are conversing with does so accidentally.
Can You Connect Two Webcams at the Same Time?
Yes, two webcams can be set up. You can also use your webcam as a video camera if you want.
Connect the second camera to the USB port on your desktop to use it.
Can Using ManyCam Get You Banned?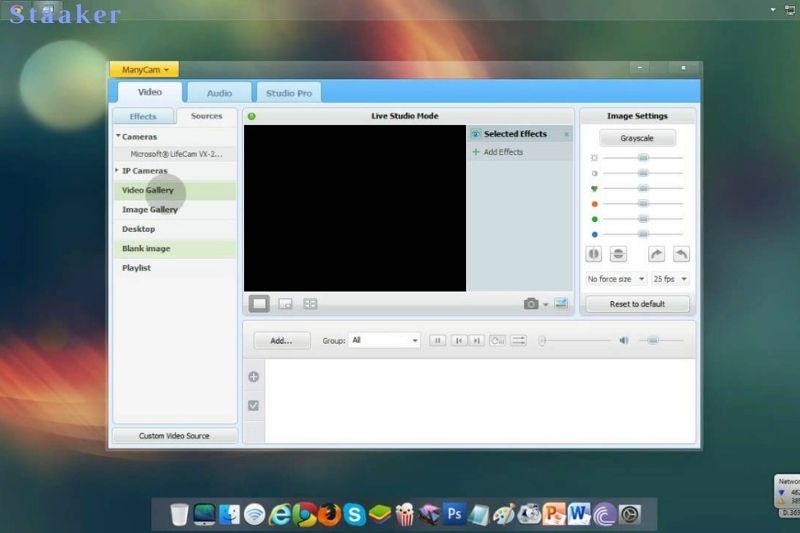 ManyCam will not result in an Omegle ban. If you misuse it, though, you will be banned.
You can use the program to apply overlays and effects to your videos. The majority of individuals use it for decorative purposes. If you want to add offensive overlays to videos, it's simple to use, but this will get you into problems.
How Do I Turn ManyCam On For Omegle On My Desktop?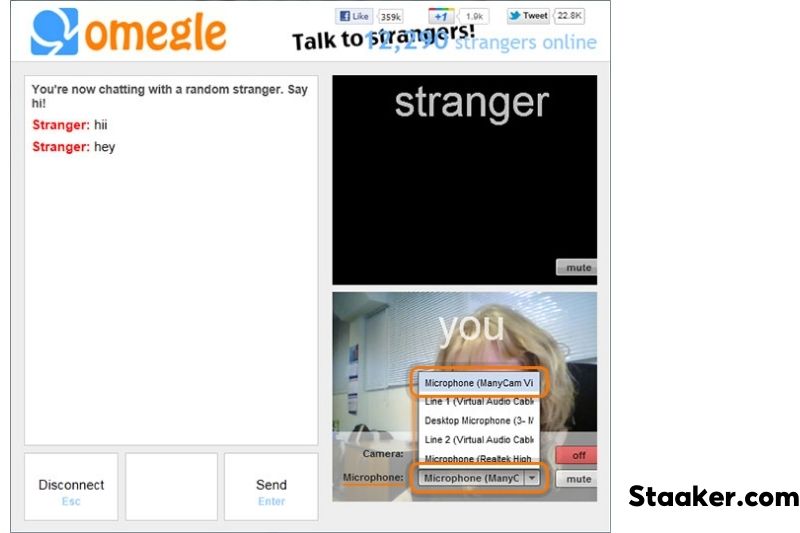 Many newcomers are confused about how to switch on ManyCam after being installed. It's something I've wrestled with myself.
All you have to do now is:
Navigate to the Adobe Flash Player Preferences panel.
Allow is selected.
A Camera drop-down menu will appear (in the video panel)
Choose either the ManyCam Video Source or the ManyCam Virtual Webcam options.
Tap the symbol on the video display to turn your camera on or off.
How Do You Unblock Your Computer's Camera?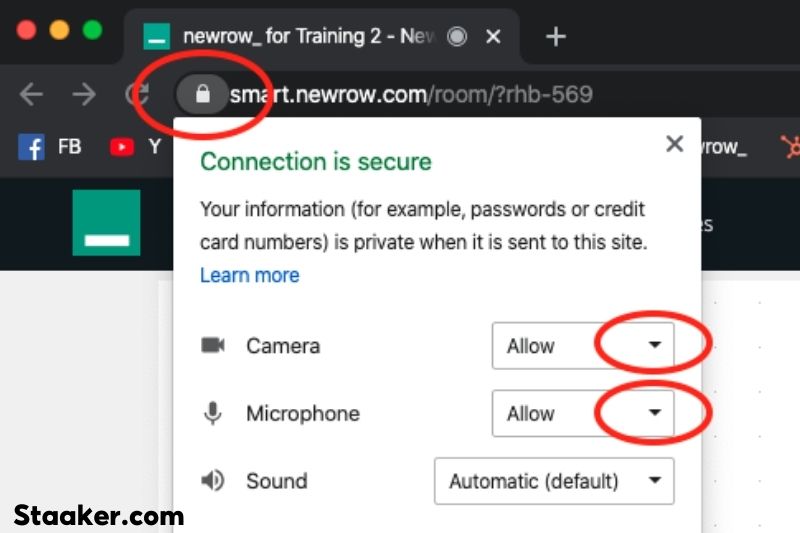 When I purchased a new computer a few years back, I couldn't use Omegle. My computer eventually disabled my webcam.
This is how you repair it:
Start by pressing the Start button (it is the Windows icon on the bottom of your desktop screen)
Select Settings.
Choose Privacy.
Find the camera by scrolling down (click it)
Change the Allow Device to Access Camera setting (make sure it's turned on).
If you are looking way to use a camera on Snapchat, read our article: How To Allow Camera Access On Snapchat
FAQs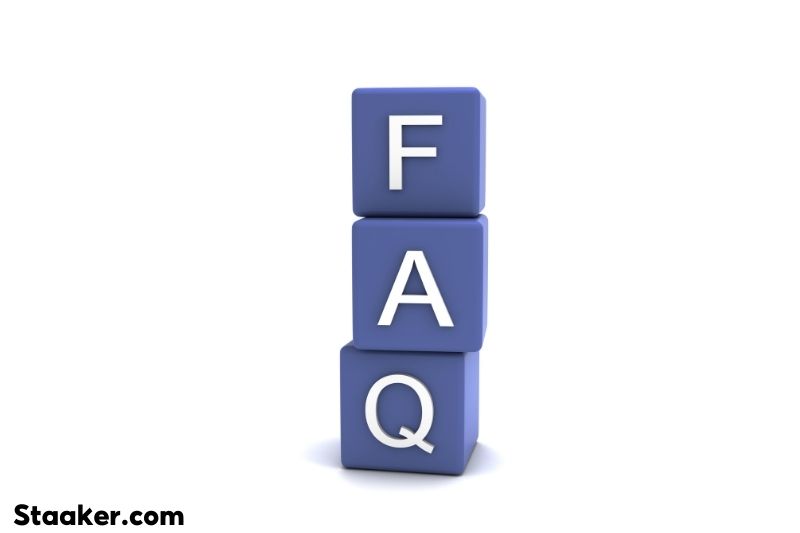 On an Omegle HP laptop, how do you flip the camera?
If you don't have a mirror image button, go to settings and search for two boxes labeled flip horizontal and flip vertical. Reverse the image by unchecking and checking the boxes.
Does anyone notice that I'm inverted?
People perceive the polar opposite of what you see in the mirror in real life. This is because the images that the mirror reflects are reversed. In whatever image that it reflects, a mirror switches left and right. When you glance in the mirror, you'll notice that your left and right sides are reversed.
What exactly does inverted camera imply?
Tilting up on the analog stick inverts the controls, moving the camera – or whatever that stick controls – down instead of up. Because it simulates plane controls, it's the most common in-flight simulator like Microsoft Flight Simulator.
In a photo booth, how do you flip the camera?
Choose the images you want to flip from the string of photos at the bottom of the Photo Booth window and go to Edit -> Flip Photo. The other-side-of-the-mirror quality of the selected photographs will be lost. Select Edit -> Auto Flip New Photos to save this step for future photos.
Does Omegle file a police report?
Omegle does not file a police report. Omegle is a website that allows users to talk with strangers anonymously.
Is Omegle suitable for children aged 11?
Omegle is suitable for children aged 11 and up. It's a website that lets users speak with strangers and has filters to keep users from seeing inappropriate material. When speaking with strangers online, however, prudence is always advised.
What is the iPhone app Spotliter?
Spotliter is a smartphone software that turns photographs into spotlights. It's a fun software for making original photos.
How do I use Omegle to mirror my iPhone?
The process for mirroring your iPhone on Omegle will differ based on the precise type of iPhone you are using. Therefore there is no one-size-fits-all answer to this query. You'll need to enable AirPlay on your iPhone and then connect it to the same network as your Omegle-enabled PC or device.
Is the Omegle app prohibited in India?
In India, the Omegle app is prohibited. Due to concerns about kid safety, the restriction was implemented in late 2016.
On an Omegle HP laptop, how do you flip the camera?
There are several options for doing so. The function keys on the keyboard or the buttons on the screen's side can be used.
Does anyone notice that I'm inverted?
In the eyes of others, your look is inverted. You, on the other hand, regard yourself as ordinary. This is because your brain interprets visual information differently from most people's.
On Omegle Chrome, how do you flip the camera?
Open the Omegle website first to turn the camera on Omegle Chrome. Next, go to the upper left corner of the screen and select Chrome. Then click the webcam icon in the lower right corner of the screen. Finally, choose Flip Camera from the drop-down menu.
In case you don't want to turn on the camera when joining zoom, see this guide: How To Turn Off Camera On Zoom
Conclusion
Flipping your camera on Omegle is a great way to ensure that other people can see you. If you're ever stuck or need help getting started, check out our guide for tips and tricks. Thank you for reading!