Are you currently looking to buy a nice 4K camera that you can use to film your adventures or maybe your daily routine? If so then you have come to the right place. In the past year the market for 4K cameras has gotten bigger and bigger, and currently, you can choose from a wide range of models. No matter your budget, you can easily find what you're looking for, but before you can find that you need to know that you're looking for.
Prior to getting a camera, you need to, first of all, think about what you'll need it for. Secondly, you need to come up with a budget and thirdly, you need to have a good idea of the best models in the price range you're comfortable with.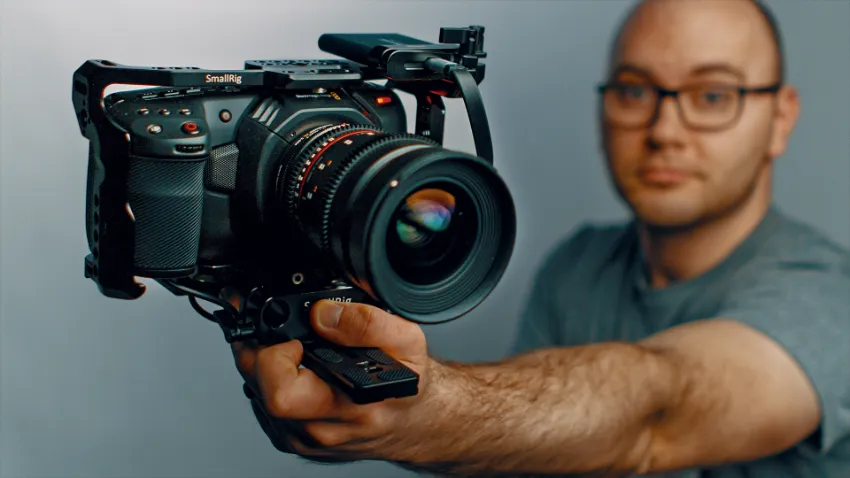 Best 4K Action Cameras in 2023
Today we've done all of that for you and have come up with a list of the top ten best 4K cameras on the market. Let's check them out and see which one fits your needs best!
Campark ACT74 Action Cam 16MP 4K
If you need a 4K action cam, then you may want to consider the Campark ACT74. This is the company's newest model and what sets it apart is the fact that it actually uses a Sony sensor. The camera is very easy to use, it's portable, and has an impressive one hundred and seventy-degree wide angle fish eye lens that allows you to capture amazing footage. It can capture moving images with great detail and quality, and given the fact that it comes with a waterproof case, it's perfect for outdoor usage. In terms of battery life, you can expect about 4h of usage out of it.
Pros
Waterproof case allows you to use it at depths of up to 30 meters or 100 feet.
Excellent quality pictures and video.
Long battery life of up to four hours.
Cons
People who used this camera said that it outputs 720p video quality at best when using a class ten memory card.
Those who are into 4K video and want to get their hands on a very affordable camera should certainly consider the Campark ACT74. It's cheap, easy to use, and has excellent image quality!
WIMIUS 4K Wi-Fi Action Camera Ultra HD 16MP
The WIMIUS 4K camera is capable of shooting 4K video at thirty frames per second, Full HD video at sixty frames per second and it's perfect for filming just about anything. The camera features an improved sixteen MP sensor with a one hundred and seventy-degree wide angle lenses. It also has Wi-Fi which means that you can use this function with various apps. The WIMIUS 4K camera also comes with a waterproof case, and you can use it at depths of up to forty meters. Loop recording is also available. Battery life is great, and you can get up to 3h of use out of it. Comes with a wide range of accessories, including the handlebar mount, helmet mount, and more!
Pros
Up to three hours of battery life.
Can shoot video in full HD for up to ninety minutes.
Can shoot at depths of up to forty meters.
Cons
The video quality on this camera needs some improvement.
Whether you want to shoot your daily adventures with this cam or anything else, you'll absolutely love it. It's easy to use, has great battery life and it's also affordable!
Sports Camera, SOOCOO 4K Action Camera 20MP
The SOOCOO 4K cam features a two-inch LCD screen that makes shooting that much easier, regardless if you're a newbie or a pro. It can shoot 4K video at twenty-four FPS, 3K video at thirty FPS, and a full HD video at sixty FPS. Unlike other cameras, it comes with a waterproof case that allows you to use it at depths of up to thirty meters. It's also designed to withstand harsh weather conditions, so it's great for outdoor use. Battery life is good, and you can use the camera for up to seventy minutes per charge. Wi-Fi is available (you need to download an app), and the camera supports SD cards of up to 128 GB.
Pros
Two-inch screen is versatile and easy to use.
Waterproof to a depth of up to thirty meters.
24h customer support is great at addressing your concerns.
Cons
The camera, according to some people, just doesn't come with enough instructions to make the most of it.
The SOOCOO 4K cam is a pretty good camera for novices. It has decent battery life, good performance, and the customer service is great at addressing your concerns. Highly recommended!
Campark ACT73R
The Campark ACT73R is a great action camera that can shoot 4K video at 25 frames per second, Full HD video at sixty FPS and 720p video at one hundred and twenty FPS. With a 170-degree wide-angle lens and two-inch TFT screen, taking photos and video is easier and more fun than you think. The Campark ACT73R also supports SDHC cards of up to 32 GB. Given the fact that it's waterproof up to three meters and comes with a nice set of accessories (three straps, four zip ties, a helmet mount kit, and more) makes it one of the top choices on the market today. Battery life is also good, and you get about 90 minutes of use per charge.
Pros
90 minutes of battery life per charge.
Can shoot 720p content at 120 FPS which is great if you're into slow-motion videos.
RF remote control with a transmission range of fifteen meters.
Cons
Charging the battery on this model takes just too much time, and the battery life is not that great compared to other cameras out there
People who are looking for a camera that delivers in terms of performance, features, and price, should certainly look into the Campark ACT73R. You'll be glad you did!
Nexgadget EXPLORER5
The Nexgadget EXPLORER5 is a professional 4K camera that can shoot 4K video at twenty-five FPS and Full HD video at sixty frames per second. The camera also comes with remote control (wireless) that has a range of up to fifteen meters. Since the Nexgadget EXPLORER5 is waterproof, you can use it in various weather conditions. Even more, the housing on this model is waterproof and can be used safely in dusty and humid environments. It's waterproof up to thirty meters, it is IP68 certified, and it also comes with built-in Wi-Fi. Thanks to the long battery life, you can use this long enough on a single charge without having to worry about recharging it.
Pros
Professional 4K video quality.
IP68 certified and waterproof to depths of up to thirty meters.
Comes with accessories for helmet/bike mounting.
Cons
The only bad thing to say about this camera is that you may get a lemon from time to time, which means you have to go through the hassle of returning it.
Those who love outdoor adventures should certainly get their hands on the Nexgadget EXPLORER5. This is an amazing camera that's not only well built but also comes with a wide range of amazing features.
AKASO EK7000
Sale
As a professional 4K camera, the AKASO EK7000 can shoot 4K video at twenty-five FPS, 2.7K video at thirty frames per second, and take really nice still shots that look amazing. It also comes with an RF control that allows you to use most of the camera's functions a lot easier. Battery life is great, and each battery (it has two of them) can record up to ninety minutes of video. The AKASO EK7000 comes with built in HDMI and Wi-Fi ports, it's IP68 waterproof to depths of up to one hundred feet, and it comes with a wide range of free accessories. As such, it's an excellent choice for outdoor sports lovers!
Pros
It comes with a large variety of accessories.
Excellent IP68 waterproof case allows you to use the camera to depths of up to one hundred feet.
Battery life is about 180 minutes.
Cons
One user who has this camera said that the left side of the AKASO EK7000 captures a part of the waterproof casing.
At a little over $80, the Akaso EK7000 is an impressive camera for the price. Not only can you use it at depths of up to 100 feet, but it's also packed with features, has a great battery life, and comes with a wide range of accessories as well. You just can't go wrong with it!
TecTecTec XPRO2+
The XPRO2+ is a mini 4K camera that is perfect for filming all your adventures regardless of where you decide to experience them. This camera is capable of shooting high-quality video, and if you're into full HD video, then you're going to be happy to know that it can shoot at 60 FPS. This is a very versatile camera that comes with a large variety of accessories that makes it a breeze to attach it to surfboards, bikes, and also helmets. If you want to control the camera via Wi-Fi, you can easily do that by using your tablet or smartphone. To include some of the shooting models the XPRO2+ features, they are Self Timer Photo Mood, Loop Recording, but also Time Lapse, and Slow-motion mode.
Pros
Comes with accessories to attach it to your surfboard, helmet, and bike.
Features many shooting modes depending on what you're trying to film with it.
Technical support is available seven days a week, which is a big plus.
Cons
May not accept some SD cards, so be sure to keep that in mind before you get it.
If you're the type who wants to get his hands on a high-quality camera without breaking the bank, then the XPRO2+ may just be it. Affordable, easy to use, and an overall great performer, you'll be delighted with its performance.
ICONNTECHS IT Ultra HD 4K Sport Action Camera
The ICONNTECHS IT is a top-quality 4K camera that shoots 4K video at 24 FPS, full HD content at 60 FPS, and since it features a Sony CMOS sensor, you can rest assured that the content (be it video or stills) will look amazing. Better yet, it also comes with waterproof housing, which means that you can use it at depths of up to thirty meters. Better yet, it also comes with a red filter which effectively compensates for the lack of red light when using it underwater.
Pros
Sony CMOS sensors account for excellent quality stills and videos.
Can be used at depths of up to one hundred feet thanks to the waterproof housing.
Features Sony's IMX078 with improved noise reduction and 2x the sensitivity to light compared to other sensors on the market.
Cons
A few of those that got the camera said that it's too sensitive.
If you're aiming for the best, then you may want to check out the ICONNTECHS IT 4K camera. Since it features a Sony sensor and it's waterproof, you can bet that anything you shoot with it will look very sharp!
YI 4K Action Camera
If you want to record 4K quality video at thirty FPS or full HD quality video at 60 FPS, then the YI 4K Action Camera sounds like the kind of camera you need. This model features a two-point nineteen-inch touch screen with a resolution of 640 by 360 pixels, and it also comes with a Gorilla Glass Retina screen which effectively withstands the stress of daily use. The YI 4K cam also features seven layers of glass lenses, the IMX377 Sony sensor for amazing image quality and the Ambarella A9SE75 chip. Even more, you also get Bluetooth connectivity and Wi-Fi connectivity with it. For the best compatibility, be sure to use the recommended SD cards with it. In terms of battery life, it's up to 120 minutes.
Pros
Comes with the Sony IMX377 sensors for excellent image quality.
2h of battery life.
Gorilla Glass Retina improves camera durability and lifespan.
Cons
The Bluetooth and wireless functionality can be quite iffy at times.
If you're into cameras that can output incredible image quality, then look no further. The YI 4K Action Camera is everything you need and more! Highly recommended!
GoPro HERO8 Black – Waterproof Action Camera with Touch Screen 4K Ultra HD Video 12MP Photos
The GoPro Hero 6 is loaded with enhanced features that make it a must-have for people who need a dependable action camera for their travel and outdoor adventures. This nifty device boasts of smooth footage at all times, thanks to its advanced video stabilization function. So, you can record professional-quality videos whether you have the camera set up to your gear or simply held in your hand. If you want to take it in the water for those amazing underwater shots, then you may do so because this camera is waterproof up to 10 meters or 33 feet without the housing. With a 2-inch clear display and an improved UI, changing the settings or framing your shots has never been so quick and easy.
Pros
Comes with the GP1, an all-new chip that is optimized for the GoPro capture for exceptional image quality.
Twice the performance in comparison to the Hero5, as the Hero 6 features the 1080p240 and 4K60 video.
The 5GHz Wifi feature offers a lightning fast copying of videos and photos to your phone.
Cons
Battery life is a little short at less than 1 hour at times.
The audio quality is not so good as there is a muffled sound to it.
The camera tends to freeze during certain conditions, and this requires you to take the battery out once this happens to restart.
Overall, the GoPro Hero 6 is a worthwhile handy device for photography and adventure enthusiasts out there. Even with some limitations, it is still worth a try because of all the upgrades and capabilities it offers in such a nifty and sturdy package.
Buying a 4K action cam is a very important decision, especially if you plan on using it to shoot top quality footage that you can then monetize. Now that you're fully aware of the top models on the market, all you have to do is check your pockets and see which one you can afford to get based on what you want to use it for. Good luck with it and enjoy your camera!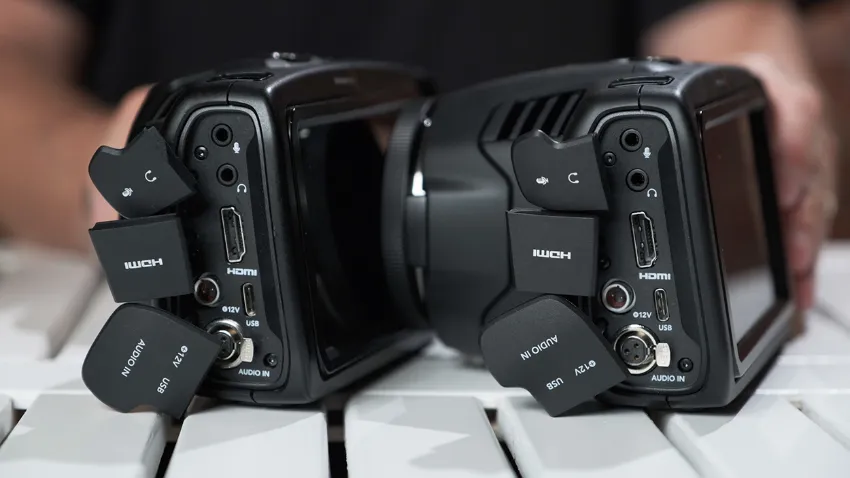 4K Action Cameras- Buyer's Guide
Whether you're an adrenaline junkie, a sports enthusiast, or just someone who likes to take amazing photos and videos while out on your trip, a 4K action camera is a must-have for your adventure. You can rely on this nifty little gadget when you want to bring home some cool memories of your travel that will never disappoint.
But here's the thing – not all 4K action cameras are made equal. Some are clearly much better and more dependable than others. This is why we've come up with this practical buyer's guide on how to snag the best 4K action camera that's worth every dollar you pay.
Check for the video quality: Why buy a cheap action camera that barely offers a decent picture and video quality? Resolution is crucial when weaving through hundreds of models and brands of cameras out there. If you want something that will leave you satisfied and pleased with your purchase, at least go for one that's more than 720p and 1080p. Your best bet is a 4K resolution that makes every footage appear crisp, clear, and sharp.
Dimensions: Action cameras come in a wide range of shapes and sizes. You may find box-shaped ones, which are perfect when mounting them on the chest. But if you want to wear it over your helmet, a bullet-shaped camera works better to give you awesome shots while you are on the move. Then of course, you would want to stick to lightweight cameras, yet built like a tank. Sturdy, light, and just the right size for your needs – these are essential features you need to consider when buying a good quality action camera.
Water Resistance: Planning on using your camera underwater, in the rain, or basically in an environment where the weather is too fickle? Then you should check the label and look for "weatherproof", "water-resistant", or "waterproof" in it. Be sure to read the features and make sure it's built for the purpose you want to use it for.
Other Features: There are a few other essential features that you may or may not do without in your action camera, and these include a wider field of view, connectivity features, large memory, and long battery life. If you could find an action camera that does not run out of battery juice for at least a good 3 hours, then you're good to go.
Make it a point to look for these crucial features before you bring home that 4K action camera you've been eyeing for quite a while. Check the specifications and consider your own needs to make sure you end up buying a camera that you can use for years and years to come.