Computer vision and flight software have made drone piloting easier than ever. However, there are still some complicated laws that must be followed when using your drone. If you want to fly a drone in Oregon, you will need to know the Oregon Drone Laws.
Here is a guide to help you understand Oregon's drone laws. Let's get going!
Oregon Drone Laws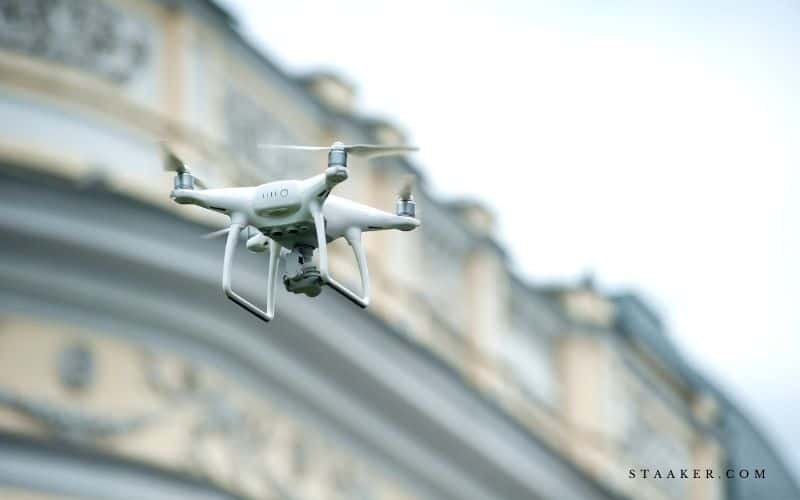 Oregon is subject to four state laws (HB 3047, HB 4066, SB 5702, and HB 2710). These laws comply with the Oregon Legislative Assembly and the Department of Transportation.
Oregon Statute Definition of Unmanned Aerial System (UAS)
Unmanned aircraft systems (UAS), as defined by Oregon law, are any unmanned flying machine or drone with all its components. These include all components and critical communication links that allow the craft to be controlled remotely or autonomously.
House Bill HB3047 (2017)
This law prohibits drones from being weaponized. This law specifically gives the UAV the power to fire projectiles or bullets, making it a "dangerous weapon."
A pilot cannot knowingly fly drones above private property for reckless harassment or injury to the owner or occupants. HB 3047 allows law enforcement to use drones for the reconstruction of crime scenes and accidents.
House Bill HB4066 (2016)
The law makes it a class A misdemeanor for Oregon to use unmanned aircraft systems (UAS) as a weapon. This law regulates drone operations by public agencies, including how law enforcement stores, accesses, and uses collected data. The law also prohibits UAS and drone operations near Oregon's critical infrastructures.
Senate Bill SB5702 (2016)
This document outlines the legal requirements and approved fees for public agency Unmanned Aircraft System. The fees are divided into UAVs less than or greater than 55 lbs.
House Bill HB2710 (2013)
This bill covers several regulations and relates to drones. This bill allows law enforcement agencies to use drones in line of duty, with a warrant, training purposes, and other enumerated exceptions. Every drone that is operated by a public entity must be registered with Oregon's Department of Aviation. The DOA has the responsibility of maintaining a registry of all drones owned by public entities.
For those who use unmanned aerial systems (UAS) to weaponize them, the law provides new civil penalties and felonies. It also prohibits illegal access and interference to public drones. Landowners can take legal action against anyone who flies drones or other UAVs within 400ft of their property, subject to certain conditions.
Read also: Do you Have to Register a Drone?
Oregon's Local Drones Laws
The local drone laws of Oregon state govern UAV operations within specific cities, counties, or regions. These laws are made by various Oregon state authorities and do not conflict with federal laws or regulations.
Oregon currently has two drone laws.
Municipal Law (2007)
The Director has prohibited drone and UAV pilots from flying in or above any city parks, except those designated for recreational flying.
Park Rules (2016)
The 2016 park ordinance prohibits drone use within the boundaries of Oregon Metro Parks, except in officially designated areas. These restrictions prohibit drones less than 400ft from the airspace above parklands and water.
Related Posts:
FAQs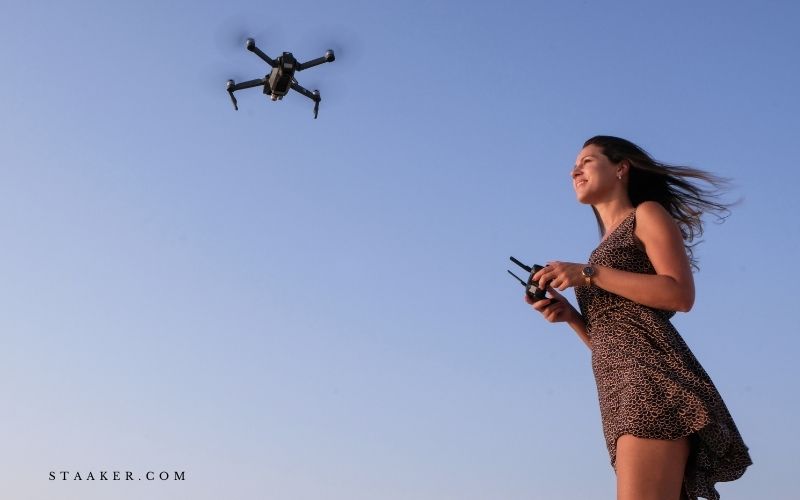 Is flying drones over private property illegal?
Oregon law prohibits anyone from flying drones over another person's property more than once. The drone must be flown at least once, and the property owner must notify the drone operator that they do not wish the drone to fly over their property.
Source: https://www.911security.com/learn/airspace-security/drone-laws-rules-and-regulations/oregon
is it permitted to fly drones in Oregon state parks?
The Oregon Parks and Recreation Department can't adopt drone rules unless granted by the state legislature. This permission would only be granted in 2022. Then there would be an open public discussion on the rules.
Source: https://stateparks.oregon.gov/index.cfm?do=v.page&id=97
Can I fly drones at the Oregon beach?
Oregon is authorized to create rules that regulate where pilots can land and take off with drones on ocean beaches, headlands, and other state parks.
Source: https://www.seattletimes.com/seattle-news/northwest/new-rules-in-works-to-stop-drones-from-harassing-birds/
How high can you fly drones in Oregon?
400 ft Permits landowners and those who legally occupy land to bring legal action against public bodies for operating drones below 400ft around their property.
Source: https://www.hovrtek.com/drone-operations/2019-oregon-drone-laws/
Where can you not fly drones in Oregon?
Local Drone Laws Oregon: This ordinance prohibits the use of drones within or over any city park. The park ordinance forbids drone use within the limits of any Oregon Metro Park.
Source: https://uavcoach.com/drone-laws-oregon/
Conclusion
Now you have all the information that you need to fly your drones safely in Oregon. Would you please share this information with anyone you think might be interested?
We are grateful that you have visited staaker.com. Our website is updated frequently with the most recent reviews and information about drones.
Video: