If you are wondering to choose between Photolemur Vs Luminar, then this is exactly where you need to come. In this article, Staaker will show you the advantages and disadvantages of the two image software above and analyze the differences between them. These are said to be the two software with the most outstanding features and ease of use; let's explore them in this article.
What is a Photolemur?
Photolemur, an automated photo enhancement program based on AI, is a picture-enhancing software. It can analyze and automatically edit a photo to enhance lighting and colors, correct faces, and restore missing details.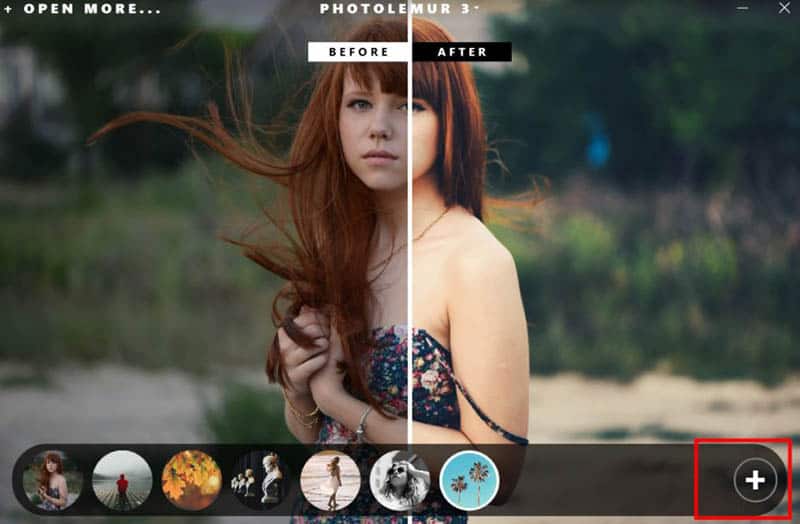 Photolemur uses 12 smart technologies to accomplish this feat. It can scan all things, from sky and horizons to colors or objects.
Photolemur is not recommended for professional use. Its capabilities are limited in terms of customizing picture adjustments. Photolemur is a great photo editing program for beginners, especially for those who want to upload photos to social media or improve their picture quality.
Pros:
Automated picture perfection. It seems to be able to determine what needs to be done to improve a shot. The program can analyze and adjust different elements of a picture to achieve a perfect result. Photolemur is the fastest at photo retouching – thanks to its fully automated system.
Considers the time of day. The program will adjust the contrast, exposure, saturation, and color if it spots daylight. It uses Denoise technology to eliminate noise (brightness or chromatic) caused by incorrectly set ISO.
JPEG Fix is used to detect and correct imperfections, sharpness and neutralize noise simultaneously. Photolemur also allows you to adjust the color temperature automatically.
Bulk photo enhancement. Photolemur allows users to save time by using the batch photo editing function. You can edit multiple shots and then process the RAW files quickly to get a quick result.
An intuitive interface. A Red Dot Award-winning developer designed Photolemur's revolutionary interface. It supports drag-and-drop. The program handles all manipulations once you have uploaded a photo. The program does all the work for you.
It can be used as a Photoshop plugin. It is possible to download the paid Photolemur version for Photoshop as a plugin. Launch the program and click the main button. Next, select Install Plugs from the drop-down menu. It is expected to detect Ps on your device. It also works with Lightroom.
Cloud-Based Processing Photolemur 3 features a cloud-based batch editing function. If your computer's speed is slow, don't worry. Skylum cloud servers will process all images.
Cons:
The cost of the program is payable. Photolemur is not free, even though it was designed for beginners. Consider whether you are prepared to spend money on a program with many free alternatives.
It would help if you had control over the results. Users complain about the inability to control the result, particularly when batch photo post-processing is involved. The program may not have the ability to correct areas that were incorrectly edited.
Read More: 
Best Drone Apps 2021: Top Brands Reviewed
Best FPV Drone Simulator 2021: Top Brands Reviewed
Best Drone Video Editing Software 2021: Top Brands Reviewed
What is Luminar?
Luminar can be used for image post-production, managing photo folders, and converting raw files. You can use the software as an individual program or as a Lightroom and Photoshop plugin.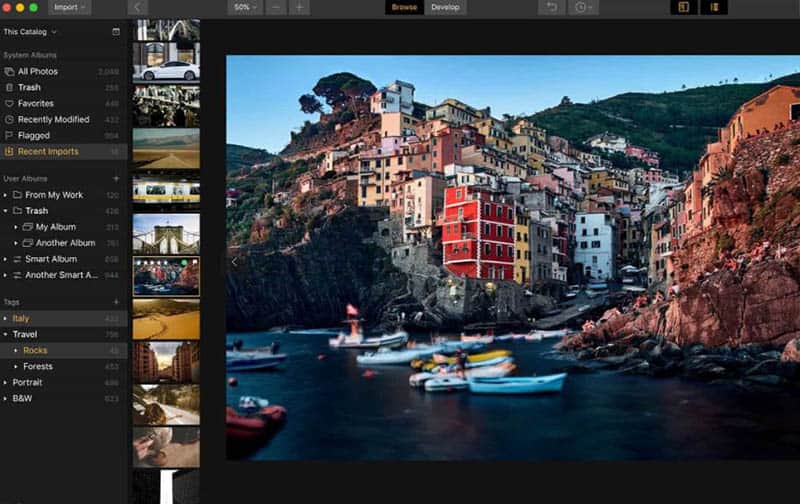 Luminar is very user-friendly. It has a simple UI and various tools in different modules. Users can modify each detail. Many photo editors and photographers choose Luminar because it is easy to use and resembles Lightroom or Photoshop.
No matter your specialization lifestyle, food, or subject photography Luminar can help you achieve picture editing of the highest quality and in the shortest time possible.
Pros:
There are many adjustments available for professional photo editing. Luminar 4 offers blending modes, masking (brightness and color masks), a wide selection of layers, filters, and even LUT displays for professionals.
Automatic saving when you edit. Luminar will save your progress while you edit the image. This will allow you to focus on the work process.
Browse through the thumbnails generated by the program easily. The library of the program combines a file browser with a database. You can add folders to your library. Luminar will inspect it and create thumbnails for browsing.
Adaptive User Interface. New design features include a photo library, which allows you to find and add photos quickly. You can also choose a size and location for the gallery.
The new Quick & Awesome Workspace includes all the tools needed to edit pictures quickly and allows users to create professional-looking images.
Smart Accent filter. This filter instantly improves the colors, tones, and details of your shots. The program now has Looks presets that include an integrated smart accent filter. This allows you to perform corrections in one click.
You won't find these unique adjustments in any other image editor. Smart Tone filters allow you to adjust exposure without changing colors or brightness.
Sun Rays filters add voluminous lighting to the shot and create natural sunrays. The Matte Look filter creates a unique atmosphere by using flat colors and high contrast.
Professional RAW file post-processing. Luminar's RAW Develop Engine is very fast and precise. It can also work with digital negatives (DNG) files and raw images from all major brands' cameras.
The perfect solution for all ages. Skylum is committed to making its software available to everyone. Its product is extremely beneficial. You can install each license on five devices of the same person or family. Anyone in your home can use Luminar's benefits.
Cons:
Windows has issues with speed and reliability. Many users complain about system failures. The program can also slow down a bit, especially when you are working with layers.
There is no asset management system. For organizing and viewing photos, users must rely on the existing photo libraries in Lightroom or Adobe Bridge, Apple Photos, or any other utility. This feature will be added to future versions of Lightroom, Adobe Bridge, Apple Photos, or other utilities by the company.
Expensive. I mentioned previously that Luminar could be used as a Lightroom plug-in.
Video: 
Photolemur Vs Luminar
Conclusion
You have just seen all details of Photolemur and Luminar; we think you have decided which you should choose. Photolemur is the tools for the beginner, or the people love to take the photo. Luminar attracts users with its advanced capabilities, which photographers of different skill levels can use, and at low prices. For convenient photo editing, Luminar provides filters and effects along with masks and layers. Besides, the program helps you to manage RAW files directly.