There are a lot of different GoPro cameras on the market, and it can be hard to decide which one is right for your family. GoPro cameras are known for their versatility, durability, and easy-to-use design. They're excellent for kids and adults who want to document their lives and adventures. 
In this article, we'll introduce you to the best GoPro cameras for kids, so you can decide which one is right for your family.
Best GoPro For Kids In 2022
GoPro HERO9 Black
The HERO9 from GoPro is the most advanced GoPro camera to date, boasting an all-new user interface in addition to powerful video stabilization and the most immersive audio experience GoPro has ever offered. You are able to capture some of the most precious moments of your toddler's development in either breathtaking 5K/30 video or 20MP photographs with 30 frames per second.
This incredible new feature in TimeWarp Video stabilizes 4x slow motion and delivers it in 1080p60. This enables you to produce cinematic videos without the need for a gimbal. Then, you can instantly share your favorite images with the built-in Wi-Fi and Bluetooth technology – there is no need to use your phone for this.
The camera's straightforward controls and settings may be easily navigated thanks to an intuitive touch display that is easy to use. Voice Control is a feature that provides an additional level of convenience by allowing you to turn on the camera and begin shooting video or capturing Time Lapse images with straightforward voice commands such as "GoPro shoot burst."
With the GoPro HERO Session Bundle with Head Strap + Chesty Mount and Car Suction Cup Mounts, you can record breathtaking movies, shoot bursts, and do much more for your child's life.
Treasure the precious moments you don't want to miss with your child by recording them in ultra-smooth and stabilized footage, even when your hands can't keep up with the action! The GoPro Hero is an ultra-compact and wearable camera that is ready for action everywhere and is equipped with a waterproof design that is best vlogging camera for kids.
You are able to change the camera angle in any way that you see fit, thanks to the supplied head strap mount, chest harness mount, and car suction cup mounts that are included with the purchase of the camera. The GoPro HERO allows you to record in high-definition the sights and sounds of your children engaging in their favorite hobbies.
Pros
Great video resolution (5K)
Excellent picture quality overall (20MP)
Great timelapse function
Cons
Related issues with the audio and the freezing of the screen
The short life of the battery
GoPro HERO8 Black
The GoPro HERO8 Black is the most powerful GoPro camera ever created because it can record video in 4K60 and 1080p240 resolutions, as well as 960 frames per second super slow motion, and takes 12-megapixel photographs at up to 30 frames per second.
You only need to press one button on its straightforward control panel in order to start recording footage of a professional standard. You can also expect image quality and performance that has never been seen before in a GoPro, thanks to a processor that is twice as powerful as its predecessor.
Your camera will be able to produce gimbal-like smoothness and amazing precision thanks to the HyperSmooth stabilization feature, even when taking extremely immersive wide-angle pictures. It will provide you with the smoothest GoPro footage of your child that you have ever seen.
Your child will have no trouble following along with your travels because of the HERO's incredibly smooth video capture and built-in waterproofing that is good up to 33 feet without the need for housing. You only need to click the record button to start capturing life as it unfolds so that you can later share those priceless moments with your loved ones and relive them together.
This GoPro is the ideal accessory for any activity that a teenager might participate in, whether it be snorkeling, riding a bike, surfing, skiing, snowboarding, or skating. You will be able to record everything on your GoPro thanks to its ultra-compact design, which weighs less than a baseball cap. In addition to this, it is waterproof GoPro cameras up to 10 meters (33 feet) without the need for housing.
Pros
Great video resolution (4K)
Excellent picture quality (12MP)
A microphone that filters out the sound of the wind
Cons
The short life of the battery
Read more: Best GoPro Gimbal
GoPro HERO7 Black
With its 4K60 video recording capability, 8x SuperSlow-Mo, and Hypersmooth Stabilization, the GoPro HERO7 Black takes your experiences to the next level. Record the activities that your child participates in a resolution that is higher than ever before, up to 4K60 in a broad field of view or 1080p240 in a narrow field of view. You may also take images with a resolution of 12 megapixels at up to 30 frames per second.
You can see what you're filming, even if it's behind the camera, on the display that's 2 inches in size. All of this is encased in a design that is extremely durable, waterproof and ready for any kind of adventure you can throw at it.
Use the up to 30 fps Burst Mode to take 12-megapixel photos at a rate of up to 30 frames per second. The Time-Lapse Video function enables the recording of more than 20 frames per second. Your children will have the opportunity to enjoy Zero Interval Timelapses if you have the Continuous Photo Unlimited time-lapse video Blackout feature installed on their devices.
Because built-in GPS captures your location as well as your speed, you will always have a record of where your child went even if the camera they were using breaks. With Quik Stories, you can annotate your movies with a variety of statistics, including the speed you were traveling at, your heart rate, and even more information.
With the Hypersmooth Stabilization function, your footage will have the appearance of being as smooth as butter, regardless of whether it was shot handheld or mounted to your preferred gear. It is the finest GoPro for kids on a budget, and it ensures that you will capture one-of-a-kind footage of all of your exciting excursions.
With the most reasonably priced waterproof camera that GoPro has ever produced, you can record stunning footage even when there is water all around you. Has a straightforward control that only consists of a single button, making it as easy as the push of a button to record film.
This tough small camera is waterproof up to 10 meters and comes with a dive housing that may be used in the water, on the slopes, or in the surf.
In addition to being able to record photographs both underwater and on land during extreme activities, this best gopro type camera also comes equipped with built-in Bluetooth and Wi-Fi, allowing you to link your camera to the GoPro app using either an iOS or Android device.
You can preview what is being recorded in real-time with this, control it remotely from a distance, playback images and movies without removing the SD card, and gain access to new capabilities that are continuously being provided through firmware upgrades with this.
Pros
Great video resolution (4K)
Excellent picture quality (10MP)
Includes two batteries in the package (at an affordable price)
Cons
Issues with overheating occurred during the recording in 4K.
The short life of the battery
DJI Osmo Action
The brand-new Osmo Action camera from DJI is the perfect device for filming all of your children's exciting exploits. The instant you take it up, you'll feel how effortless it is to capture every moment with only the touch of a button, and this sensation will last the entire time you use it.
Because it has two displays, the camera brings everything into view and makes it simple to frame photographs without requiring the user to take their eyes off the subject they are photographing. The Osmo Action's vivid front screen and crystal-clear, hyper-responsive display on the rear make it possible to record precise, captivating film in any environment, regardless of the time of day or the lighting conditions.
Because it is waterproof up to 30 feet without the need for a case, your child will be able to record smooth videos when swimming in the water. Even when things get wild and unpredictable, the footage you capture with the Osmo Action will remain steady and sharp because of the electronic image stabilization (EIS) that is incorporated right into the device.
A lens with an extremely high aperture will let you record 1080p HD video at 60 frames per second, as well as slow-motion footage at 240 frames per second. The fact that this camera comes with DJI GEO, which provides you with fast access to maps of your surroundings so that you can plan every adventure shoot, is without a doubt the best feature of this camera.
In addition to this, the Osmo Action comes with a variety of clever shooting settings. This includes the program Motionlapse, which takes a picture every two seconds while you're moving around, as well as Hyperlapse, which allows you to create silky smooth time-lapse videos without having to manually move the camera.
Thanks to an HDR picture processor, you can watch videos in 1080p at 60 frames per second with colors that are bright and vibrant. The DJI GO app or the DJI Assistant can be used to remotely adjust the camera settings thanks to the built-in Bluetooth and Wi-Fi connectivity.
Night Sky Black and Onyx Black, both of which have silver accents, are the two color schemes that can be selected for the Osmo Action. in order for you to pick the one that complements your sense of style the most.
An additional battery, a USB-C cable that is waterproof so that it may be used to charge the device underwater, a lens cover cap to protect the lens, and an adapter that converts USB-C to USB are all included in the standard protective pack for the camera.
Read more: Dji Action 2 Vs Dji Osmo Action
AKASO Brave 7 LE
The AKASO Brave 7 is a 4K Action Camera that features a touch screen of 2 inches, a wide-angle lens measuring 170 degrees, and waterproofing that extends to a depth of 131 feet. If you have your youngster use the waterproof housing that comes with the action camera, you won't have to worry about the camera getting damaged when they plunge into the water.
The architecture of the dual-color screens makes it simple to switch between the rear and the front perspectives for framing and monitoring purposes.
You will have a fantastic time shooting videos or taking photographs while engaging in outdoor sports such as surfing, skiing, climbing, or riding, thanks to the hyper-quality recording of 4K 30fps video and 20MP photos in single-shot mode. EIS 2.0 stabilization is also included in this mode.
Additionally, AKASO Brave enables wireless remote control of live video on your smartphone through Wi-Fi (both iOS and Android).
Because the camera is compatible with GoPro attachments, it is simple to attach AKASO Brave to any accessory for the purpose of capturing even more impressive images. If you already have some attachments that you typically use with your GoPro camera, you will be able to make use of this capability.
The rechargeable battery that is included in the camera has a capacity of 2000 mAh, which allows it to take about 5000 images or record up to 100 minutes of video on a single charge. In the event that this is not sufficient for the requirements of your child, AKASo has included two more batteries with a capacity of 3000mah in the package.
This is an excellent action camera that is perfect for your child since it can easily capture breathtaking films and take photographs of high quality, and its affordability makes it available to a wide variety of people.
GoPro MAX 360
This GoPro option that is not a part of the HERO line of goods is an amazingly reliable alternative that comes with a number of pretty cool features that are unique to the device.
The video recording is capable of going up to 5.6K quality (at up to 30 frames per second), and it also gives you the ability to shoot some 360-degree immersive footage. As a result of this camera's ability to capture 270-degree panoramas without requiring the user to first scan the horizon, it is without a doubt one of the most flexible GoPro cameras now available.
The TimeWarp feature is another fantastic aspect of this application; it dynamically alters speed in response to changes in motion and illumination. This function also gives you the ability to slow down the effect in certain parts of the film, allowing you to relish particular moments in real-time before returning to the timelapse pace.
The camera, despite being packed with a ton of extremely elegant features, suffers from short battery life and comes at a price that is far more than that of comparable models.
Pros
Great video resolution (5.6k30fps)
Excellent picture quality overall (15.6MP)
Enables you to record video in a full 360 degrees.
Enables you to snap photographs in a panoramic format.
Cons
The short life of the battery
A bit costly
Read more: GoPro Max Vs Hero 9 Vs Hero 8
Best Cheap GoPro Alternatives for Kids
Kids are quite fond of action cams. Kids will have a lot of fun using them to record all of the activities they participate in, such as snowboarding, biking, and so on.
The following is a list of various inexpensive alternatives to GoPro models that offer all of these features and benefits but cost far less than comparable GoPro cameras. I will only talk about ones that are not too expensive, it is great Gopro for new parents!
PROGRACE Children Kids Camera
Because it is both compact and lightweight, the PROGRACE Children Kids Camera may be carried around with relative ease. It records up to 90 minutes of continuous video at a high definition resolution of 1080p at a frame rate of 30 frames per second and also has a photo resolution of 5 megapixels.
In addition to the camera itself, you will receive a wrist and neck strap, a USB cable, a diving-specific waterproof case, and a helmet mount. You won't have any trouble installing or removing it. There is no need for you to be concerned about the well-being of your child because you will be provided with a mount for kids that has been developed specifically for children in age groups ranging from one-year-old up to fifteen years old.
An LCD screen makes it simple to access all of the user options, such as resolution and white balance, among other things. Additionally, it gives you the ability to take photographs while concurrently recording videos.
When the rechargeable lithium-ion batteries that are contained within the camera are completely charged, it is possible to enable around 90 minutes of continuous recording time. This camera is capable of receiving a rapid charge from any USB connection or a portable battery pack.
Because the lens captures a wide field of view and is waterproof (IP68) to a depth of 30 meters, it enables you to record underwater for an extended period of time without the risk of any harm to the device or data loss. If you wish to capture your underwater exploits, such as swimming with dolphins, you can use it as an action camera for diving, and it will allow you to do so.
The PROGRACE Children Kids Camera is without a doubt one of the greatest action cameras available today for children since it captures both video and still images of exceptional quality for its users.
Because it is composed of high-quality ABS plastic, which serves as a barrier against dirt, dust, and other contaminants, it possesses an excellent design and excellent construction quality.
Vemont Action Camera
The Vemont Action Camera is a sports camera that records in high definition. Because of its waterproof case, it can record true water sports moments up to a depth of 30 meters (98 feet). The mount that comes with the camera makes it possible to attach it to a variety of surfaces, including bicycles, surfboards, vehicles, and helmets, among other things.
You may capture the outdoor activities that you and your family enjoy together with this action camera, as well as your own extreme sports activities, such as skiing, snowboarding, surfing, and more!
The LCD screen on the camera is 2 inches, allowing you to keep an eye on what's being recorded at all times. The incredible battery life for the device allows for continuous video recording for approximately 90 minutes (1080P).
In addition, it has modes for shooting in slow motion and time-lapse, as well as modes for taking photo bursts and looping videos, among other functions. Therefore, adaptability is not going to be an issue from this point forward!
This would make a wonderful present for children who enjoy spending time in the great outdoors. It offers a reasonable price point in addition to excellent video quality (1080p at 60 frames per second) and the option to slow down footage.
The action camera is also capable of taking high-quality photographs. That means you can also use GoPro to record your own personal recollections. It enables children to capture high-definition films of themselves engaging in activities outside, which can then be viewed at a later time or shared on various social networking platforms.
Dragon Touch 4K Action Camera
The Dragon Touch 4K Action Camera is a high-quality action camera that features built-in Wi-Fi connectivity. It is capable of recording video at resolutions up to 4K at 30 frames per second, 2.7K at the same frame rate, 1080P at 60 frames per second, and 16 megapixels for still images. Those are some rather slick eyewear!
The zoom range is from 1.0X to 4.0X, and the remote control may be utilized to take images or shoot from a distance of up to 10 meters away (33 feet).
When you are filming or taking images, the screen of the camera shows what is being recorded in real-time and also functions as a viewfinder so that you can see what you are getting in the shot. You have the option of shooting still images or videos using the camera.
Because it is a smart camera, it already has a Wi-Fi connection built in, and it allows you to take pictures from a distance by downloading an app called Dragon Touch onto your iOS or Android device. You won't have any trouble taking enviable self-portraits!
There is a watertight housing case provided for you. This enables you to shoot underwater at depths of up to 30 meters. There is no longer a requirement for you to carry a separate case for your camera whenever you go on one of your many travels.
It contains an LCD screen that can be rotated in any direction, allowing you to view the display even when you don't have your hands on the camera. On a single charge, the battery can last for up to 90 minutes, but more batteries are available for purchase in case you run out.
Even if you don't have any children of your own, you should still consider purchasing this action camera because of its high-quality design and low price. It is an excellent choice for youngsters.
How much more awesome would it be if it were in your hands? You may shoot photographs and films of your pets or use them for underwater photography. You can also use it for both. You can also record yourself when you are participating in a sport or activity that you really enjoy doing.
Because of its diminutive size and low weight, this action camera is incredibly convenient to take along whether traveling or when driving a car. Recording things that are difficult to video or photograph by hand, such as animals or sporting events, is a wonderful use for this device.
Even if you prefer to spend your time outside, you won't have to sacrifice quality when you bring this camera inside. Let's say there's a birthday celebration or some type of get-together at someone's house with their family and friends.
If this is the case, the Dragon Touch action camera will ensure that all of the precious moments are recorded flawlessly in images and movies of the highest possible quality so that you can reflect on them at a later time.
You may also use this device to monitor your home by using it as a security camera. You won't have any trouble seeing what's going on, even in situations where there is little to no light, because it is equipped with a night vision mode.
Ourlife Kids Waterproof Camera
Because it is waterproof and can take images in both 1080P HD and 2K resolution, this camera is the perfect option for your children. In addition to that, it is an excellent toy for kids to play with when they are swimming, skiing, hiking, biking, or skateboarding.
They may take pictures of themselves or their pals while diving into the water without having to worry about getting the device wet because it is a waterproof camera. The anti-fall design will ensure that there is no need for concern in the event that it is dropped from a great height. It can withstand water pressure from a depth of up to 100 feet.
It is made of a one-of-a-kind soft plastic material that is non-toxic and safe to use. The camera may be easily installed and removed from its mount. It also has a clip and a lanyard so that it can be attached to things like backpacks, belts, or even trees.
When completely charged, the battery has an approximate running time of one hundred minutes. But that is contingent on how frequently you utilize it. The time required to fully charge the battery is less than one hour and ninety minutes.
Because the gadget is only splash-proof on its own, it is not recommended that you use it underwater unless it is enclosed in a waterproof case.
On the other hand, this camera is extremely small and lightweight. So that even your younger children won't have any trouble transporting it, this item appears to be a child's plaything due to its small size. You can choose between black, yellow, or pink since it comes in three different colors!
The Ourlife Kids Waterproof Camera is an excellent option as a toy for young children. No matter what kinds of outdoor pursuits you partake in, the Ourlife Kids Waterproof Camera will be there with you to film every bit of the fun.
In addition to this, you can put it to use as a surveillance system for your house or business because it has a 1.77-inch IPS screen, 1080P HD and 2K resolution, 7G high-strength glass lens, USB Cable, and mounting clip.
In addition to that, an 8GB micro SD card is included for your use with this kid-friendly underwater camera set. A time-lapse photo function is included in addition to the toddler camera's other features, which include seven different colorful filter effects and six amusing picture frames. The time has come to start having fun!
AKASO EK7000
A professional sports camera, the AKASO EK7000 4K Ultra HD Action Camera can record footage in 4K resolution. It is capable of recording 2.7K Ultra-HD video at 30 frames per second and taking 16 megapixel still images at up to 30 frames per second, allowing you to capture every precious moment of your child's life as they develop.
In addition to this, it comes equipped with an HDMI port, which makes it simple to connect it to a monitor or television set.
It is an action camera that has a small form factor and is simple to transport from place to place. You are free to take pleasure in your fantastic photo voyage whenever you like, wherever you are, and without any concern. Because it has Wi-Fi built right in, the camera can be effortlessly controlled using your mobile device.
For extreme sports or other activities that take place outside, it is possible to attach the camera to a variety of objects, such as helmets, bicycles, motorbikes, and more, because it is fully compatible with all GoPro mounts. The camcorder's waterproof housing casing ensures that the device may withstand depths of up to 30 meters in water without suffering any damage.
There is a large-capacity battery that, on a single charge, is capable of recording up to ninety minutes of video. If you are going to be gone for a lengthy amount of time, you do not need to be concerned about the power supply.
You are able to capture every moment thanks to the G-sensor that is embedded right into the camera. This works even if your hand or other objects are shaking.
A user-friendly application that allows for remote control and video preview in real-time can be downloaded to your smartphone or tablet absolutely free of charge. You are able to capture videos even at night without the need for any additional lighting equipment, thanks to the exceptional night vision. Because of this, you won't again have to worry about missing another important moment in the dark again!
You might consider purchasing this action camera if you want to capture your child's every move in minute detail. You and your friends or family can go on an exciting journey together and take pictures of all the great moments along the way.
What Can a Kid Do With a GoPro?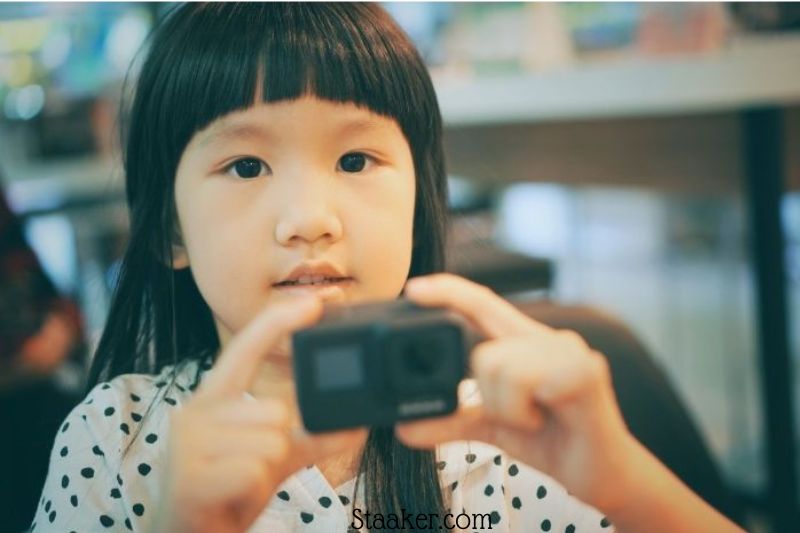 With a camera like this, students have literally hundreds of different ways in which they can amuse themselves and have some fun. For example:
Take a video or still photographs of your buddies having a pool party.
Make reservations for snowboarding excursions with the family.
Make some cool footage of a journey you took on your bike (using the proper helmet mounts)
Take photographs underwater
Make a vlog
Produce a quick movie. (you never know, you might actually be holding the next Tarantino in your hands…)
How Old Should You Be to Have a GoPro?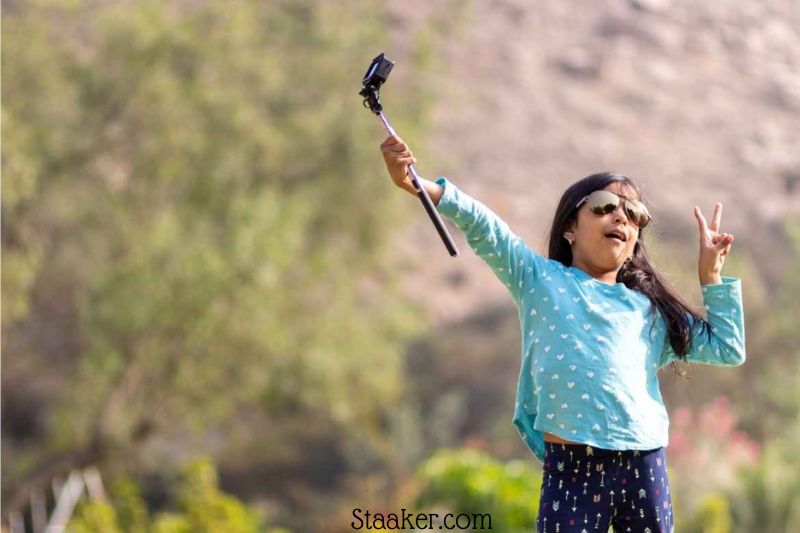 Between the ages of five and seven is generally considered to be the window of opportunity for a child to begin learning how to operate a camera of this size.
Before deciding whether or not it is the appropriate moment for the child to receive a present such as this, it is essential for you to make a brief observation regarding the manner in which the child interacts with other technological items (such as mobile phones or personal computers, for example).
FAQs: What Is The Best GoPro Camera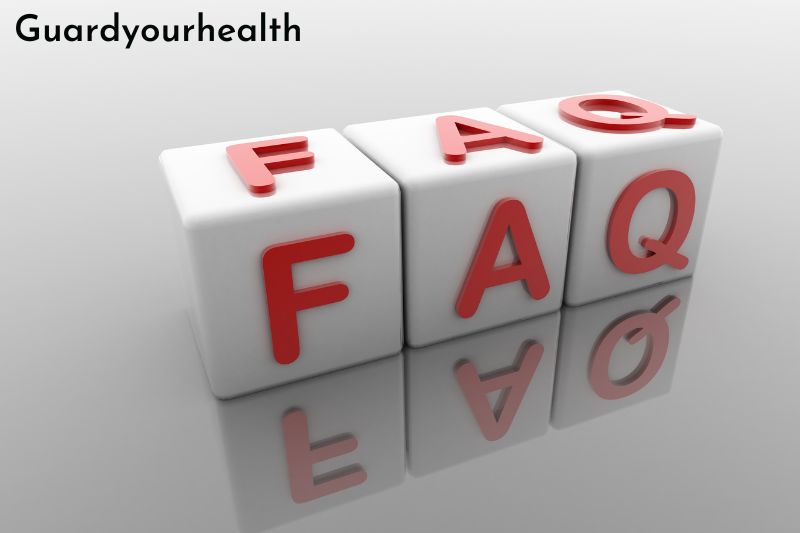 Can a child operate a GoPro camera?
Indeed, they are able to. A GoPro is a rugged camera that was made for usage in a wide variety of environments, not simply those that are particularly harsh. However, there are several add-ons that you should think about purchasing in conjunction with the first action sports camera for your child. These include the following:
Extra battery
Wristlet strap that floats.
Lens cap
Which GoPro model is the most intuitive to operate?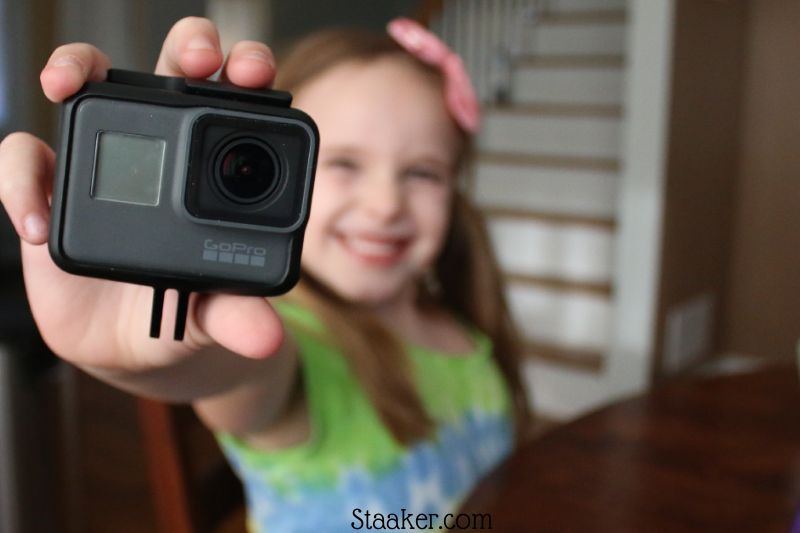 The GoPro HERO7 Black is the model that is the most intuitive to operate. The long battery life, the fact that it is adventure-friendly, and the fact that it is waterproof have all contributed to this product's popularity among children.
The handbook that is included with the product is where the majority of the information that is important to know may be found. Your child will be able to make expert use of this product if they pay attention while reading the instructions in the manual.
Which of the GoPro cameras can be submerged in water?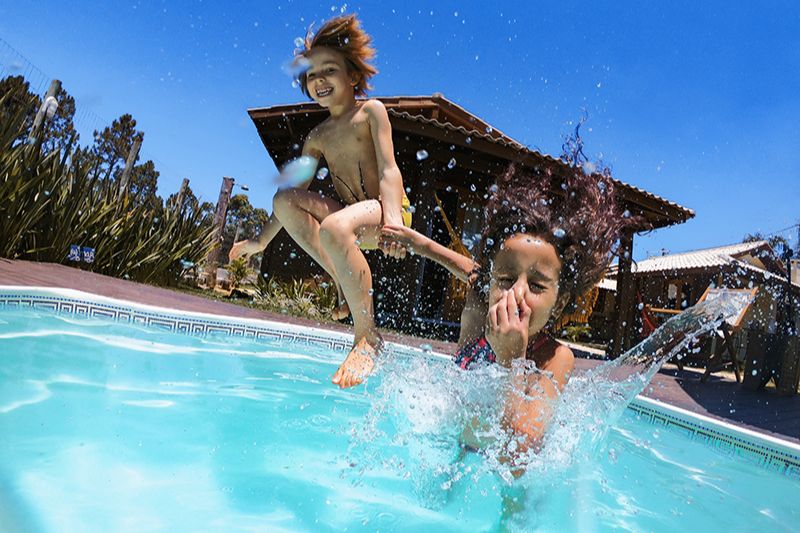 Although each and every GoPro camera is waterproof, different models offer the most engaging experiences for children. The good news is that all of them may be used in water up to a certain point if an additional casing is utilized.
The Underwater Audio Waterproof Case is the most popular type available on Amazon, and it has received overwhelmingly positive feedback from parents. This case enables users to record video at depths of up to 130 feet. This case is resistant to shock and is compatible with every GoPro camera.
Is there any potential risk associated with using GoPro for children?
Not in the least bit. Unless, of course, your child suffers from photosensitivity! GoPro creates cameras that are hip and simple to operate specifically for children.
They are able to pick it up in a short amount of time and use the product to a significant extent without any supervision from an adult. Therefore, you have the option of purchasing any of the GoPros that are now on the market for your child.
Conclusion
After looking at the ten best GoPro action cameras for kids, it is up to the reader to decide which one suits their needs the best. With features like durability and waterproof design, your kids will live each moment to the fullest when they spend time with these action cams. Whenever you want to buy an action cam for your kids, make sure the camera is sturdy and robust.