You need to be familiar with German law if you plan on using a drone in Germany. We will show you the rules that apply to pilots of copters in Germany.
This guide will provide information about Germany Drone Laws, which are updated every year. It will give you an idea of what you can and cannot do when flying or traveling through Germany.
Drone Laws in Germany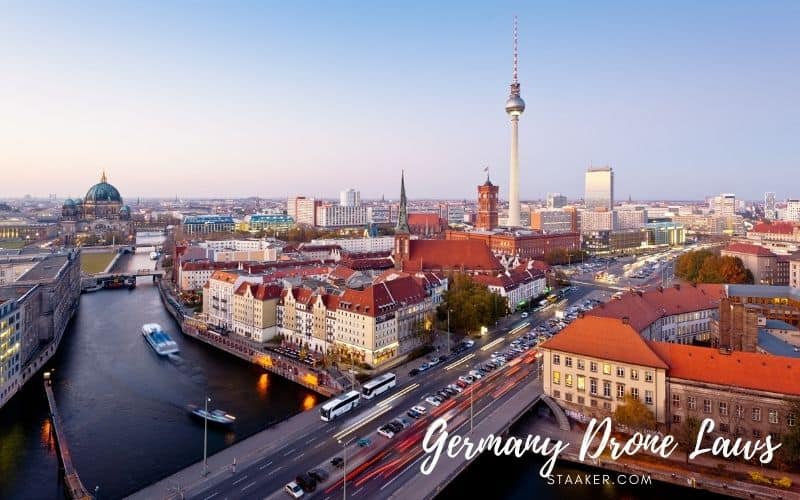 General Rules for Flying A Drone within the European Union
Germany is part of the European Union. Therefore, it must comply with the European Union Aviation Safety Agency's (EASA) drone regulations. Germany has its regulations.
These are the top rules for flying drones within the European Union, based on our research and interpretations of the laws.
The drone regulations are determined based on the intended operation and the drone's weight. There are three operating categories (this section only covers the Open Category).
A drone can be operated in the "Open "category if:
One of the following class identification labels can be found on the drone: 0, 1, 2, 3, or 4.
The drone was bought before January 20, 2023, and has no class identification label.
The drone's maximum take-off weight is less than 25kg (55 lbs).
The drone is kept safe from the people by the remote pilot.
If the drone is less than 250g (0.55 lbs) or has a class identification tag, it cannot be operated over people. To find out where your drone can fly, please refer to the subcategories A1, A2, or A3.
Remote pilots will keep a visual line-of-sight (VLOS) or be assisted by a UA observer.
Remote pilots will not fly the drone beyond 120m (400ft).
The drone won't carry dangerous goods or drop material.
What are the General Rules for Flying a Drone In Germany?
Although their website is difficult to navigate, I was able to identify the most important rules. The rules and regulations for droning in Germany are much simpler than those in the USA. As long as you keep the distance right, you can fly closer to events or people than airports. Here are some important rules to remember:
Uncontrolled airspace is limited to 100m or 328ft. This is contrary to the USA, Canada, and the UK, where you can fly up to 122m or 400ft.
A permit is required to fly drones that weigh more than 5 kg (11 lbs) at night.
If your drone weighs less than 5 kg, you don't have to register it. However, if it exceeds 2 kg, you will need a license.
Before you fly, register for drone insurance. Failure to do this will result in a penalty.
An airport cannot allow you to fly further than 1.5km or 0.93 miles.
You must label your drone with a fireproof tag that includes your name, address, and weight if it weighs more than 250g or 0.55lbs.
Drones are not allowed in sensitive areas like large crowds, prisons, police businesses, and industrial regions. This map shows the areas that ban drones.
Federal highways, waterways, and railways prohibit vertical flights of more than 100m.
As long as the Federal Nature Conservation Act protects nature conservation zones, you cannot fly above them.
If you do not have their permission, drones that emit radio, optical or acoustic signals are not permitted over residential areas.
Flying over zones controlled by aerodromes is not allowed.
If you fly a drone beyond your direct line of sight, your operation will be stopped.
Read also:
Drone Travel Tips to Germany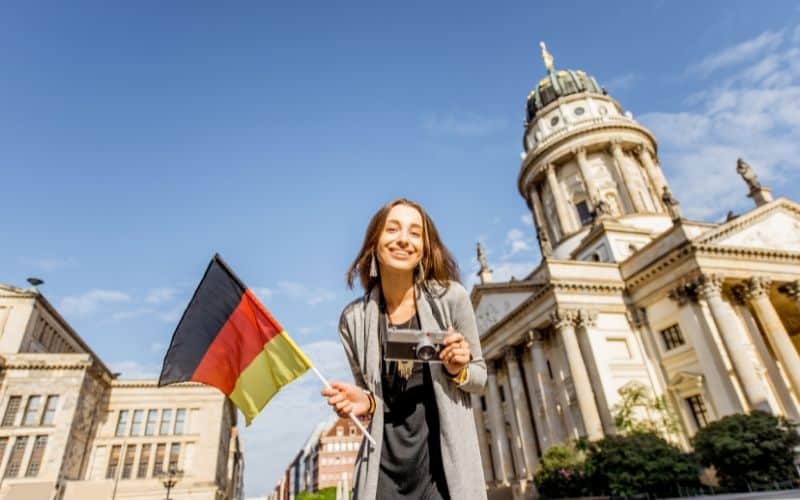 You have many options to fly to another country using your drone. To learn the most important travel tips, read our essential traveling tips. This section will cover what to do when traveling by air and sea.
Traveling by Air
You may bring your drone along with you if you are flying by air. The airlines will only pay up to $1,000 for any damage or loss to your property. This includes the drone and gear. The Montreal Convention limits the number of money airlines can pay to you for loss or damage to your property, regardless of how costly it is.
We recommend that you always bring your drone and accessories with you. The drone batteries cannot be checked in with your other luggage. They are susceptible to extreme temperatures that can cause fire hazards when exposed to temperature changes.
Some airlines may have strict policies and give you the option of checking your luggage only in exceptional circumstances. These fireproof drone battery bags will prevent this from ever happening.
Sea travel
You are generally allowed to bring your drone along with you. However, this depends on what the cruise policy is regarding drone use. Only when you're on land can you operate your drone, not while the ship is ferrying to another country.
It is not permitted to fly the drones at ports. Each cruise company has a different policy. We encourage you to review it. If you need more information, please get in touch with us.
FAQs Regarding Germany Drone Laws
Do I have to register my drone in Germany?
What documents do I need to start my flight? If your drone weighs more than 250g or 8.8 ounces, it must be labeled with your name and address to fly legally in Germany. This label must be water, fire, and crash-resistant. Dec 20, 2018.
Source: https://www.bavariannews.com/blog/2018/12/20/flying-a-recreational-drone-in-germany/
Where Can You Fly Your Drone in Germany?
What is the cost of drone insurance in Germany?
From 3.77EUR per month
Source: https://www.hellogetsafe.com/en-de/p/drone-de
What is the difference between exempted drone weights in Germany and America?
Germany allows you to fly without a permit for drones that weigh less than 5 kg. If your drone weighs less than 250g, you can fly without registration in the USA.
Are you able to fly higher than 400 feet?
Uncontrolled airspace limits you to fly up to 100m or 328ft.
Read more: What Happens if you Fly a Drone above 400 feet? Detailed Guide
Do drone laws in Germany apply to other EU countries as well?
Yes. The Federal Aviation Office of Germany adheres to the same protocols as other EU drone laws.
Can I fly at night without a permit?
Only if you only fly during daylight hours, the exemption from registration applies. A license is required for night flights.
Conclusion
You can fly drones in Germany if you read the drone laws and refer to this guide. We appreciate you choosing Staaker.com to be your source of information. We are grateful for your support.
Video: