The DJI Mini 2 is a great drone for a high-quality yet affordable option. It offers impressive features and capabilities, making it an excellent choice for both beginners and experienced drone pilots.
In this DJI Mini 2 review, we'll take a closer look at what this drone offers and see how it stacks up against its competitors.
DJI Mini 2 Reviews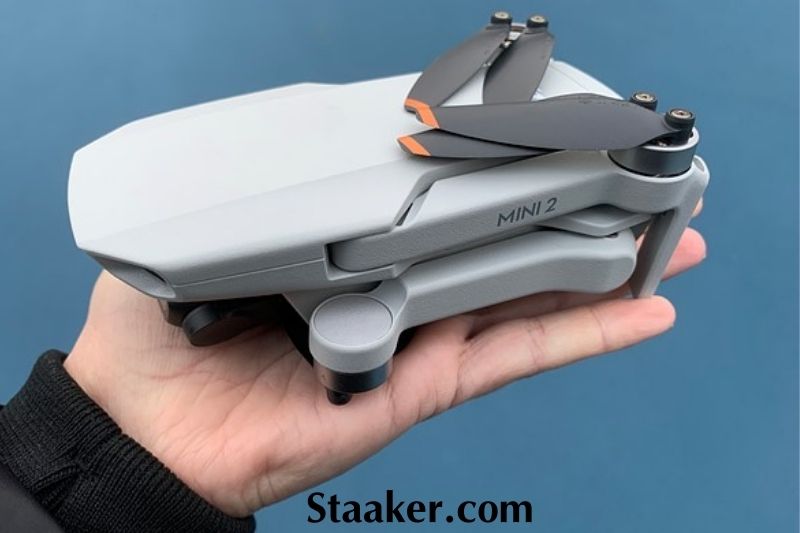 This entry-level drone is perfect for anyone looking for a low-cost, reliable drone that can be flown almost anywhere.
Pros
Shoot 4K video
Controller upgraded, stronger, and easier to use
For better communication, upgraded transmission system.
Cons
It is more expensive than the original
Night-time use not recommended
The main change in the newer model is the 1/2.3″ CMOS sensor that can support 4K video. This is a substantial improvement over the 2.7K offered earlier by the Mini. Ocusync 2.0 has been added to the transmission system.
This is a more reliable method of communication that supports both 2.4Ghz as well as 5.8Ghz. The Mini 2 has a lighter and more intuitive controller that can be used with a smartphone. The drone can reach 36 mph in sports mode thanks to the addition of more powerful motors.
This model can be flown off the hand with care and landed the same way. Prop guards are recommended for this method. The Mini 2 can be carried anywhere and flown anywhere. The Mini 2 can withstand windy conditions and maintain remarkable stability for such lightweight drones.
This is a basic model, but it has many advanced features that can be accessed easily. We recommend that you research your local area's regulations before taking it out for a flight.
However, if you only use the drone for recreational purposes, you don't need to register with the FAA. Check out our drone photography tips to help you get the best out of your new gadget.
DJI MAVIC MINI 2 SPECS
Weight: 8.8oz
Dimensions folded: 5.6×3.2×2.3inches
Dimensions folded: 6.4×8.1×2.2inches
LiPo 2S battery, maximum charging 8.7V
Charger Input: 100-240V, 50/60 Hz, 0.5A
Modes: Cine/Normal/Sports
Video transmission range: 6.25 miles (max)
Video resolution: 4K x 30fps
Frame rates: 100 Mbs
DJI MINI 2 DESIGN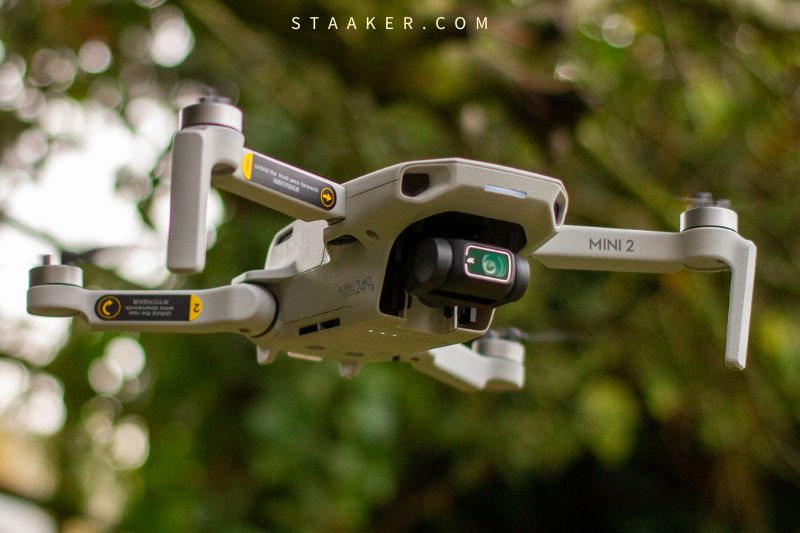 Compact, foldable, and fits easily in your hand
Standard DJI fold-out arms
Simple press buttons for a sturdy controller
The controller's change to the Mini 2 package is hard to emphasize enough. Mini's original design was a fold-out plastic model with a videogame feel. The Mini 2's new design is heavier and more robust.
The toggles are located on the front, along with the RTH/pause and three flight mode switches. There are also two small function buttons. It is clean and resembles a drone, and gives the operator confidence.
The drone is a copy of the Mavic Mini with its fold-out arms. DJI claims that this drone can last 31 minutes on a single battery.
However, in practice, the return to home function kicks in at 25% power and allows only 23 minutes of flight time per charge. Fly More Combo is an excellent option as it includes three batteries, allowing for over an hour of flight time.
The controller's 5,20000mAh battery provides enough power. However, it can take some time to charge. Another point is that the SD card is located at the rear of the drone. It is therefore easy to find. A USB-C port can also charge the drone on the hoof.
The Mini 2 does not have forward or reverse obstacle avoidance sensors, but it has a few underneath that will detect the ground when it lands.
DJI MINI 2 FEATURE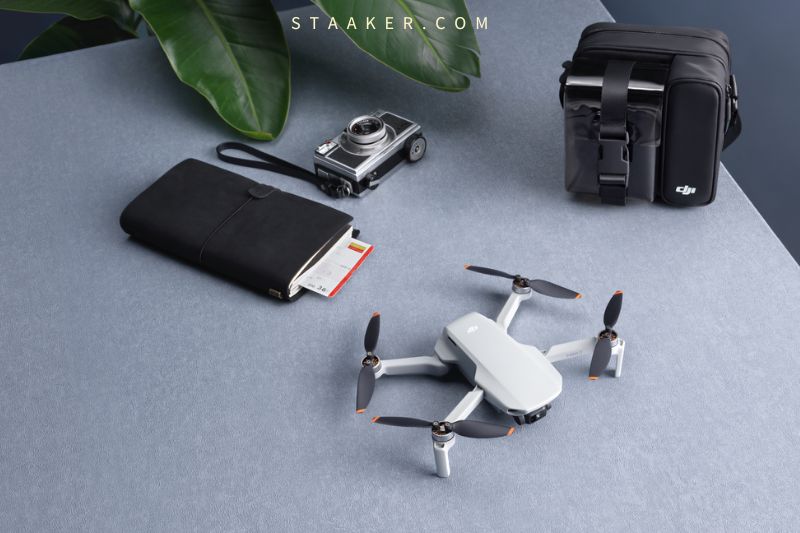 It is easy to follow the command and control parameters displayed on the control screen.
Easy to locate and use in-flight video/photography prompts
Five Quickshot modes and three Panorama options
Although the drone's 4K video system is the most appealing, many other options, such as the Panorama camera function, allow you to stitch together images in 360 and 180 degrees automatically.
The results of video shooting are very stable, even in turbulent air conditions. It can withstand Force 4 conditions without compromising the quality of its images. It can handle quite robust changes in direction and even abrupt stops.
Videography works well in overcast conditions, but the system can also be used to shoot a video if it is pointed at the sun and handles flare sensitively.
As you might expect with a small sensor, poor results will occur in overcast and dark conditions. The sensor is susceptible to underexposure, so choose sunny days for best results.
The controller is simple to use and has additional buttons that allow quick responses. Once you get used to the controls, smooth pans can be achieved even in Sports mode. The output screen is intended to assist the operator and gives sufficient information, but not too much. Additional benefits include on-screen tutorials.
DJI MINI 2 PERFORMANCE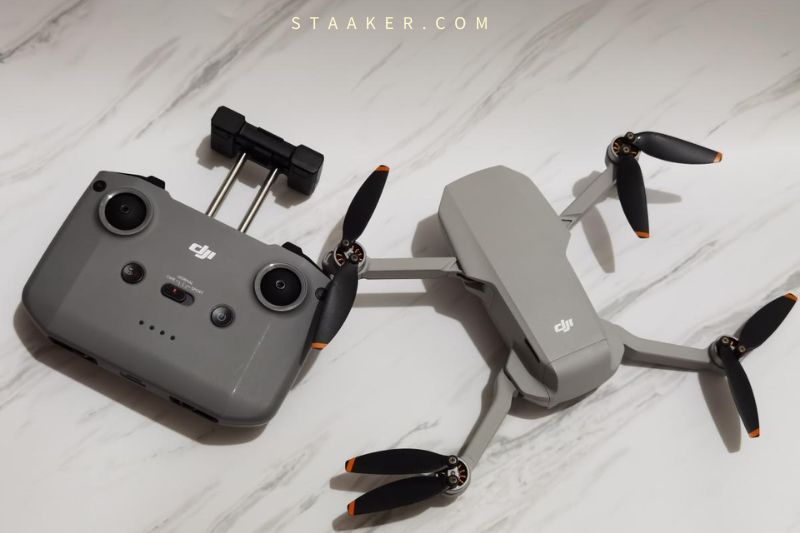 The controller can switch between Normal, Cine, and Sports modes.
The maximum flight time is 31 minutes. Realistically, it's closer to 24 minutes.
Video up to 4K, 12mp stills
The Mini 2 is easy to fly. It is easy to use right out of the box. There are simple instructions for beginners and many on-screen tutorials to assist all users. Be careful with the model. It is light and delicate because of its small weight.
A strap is included with the drone that holds the propellers in position when it's back in its case. The drone can fly in strong winds, up to force 4, once it is in the air. It performs exceptionally well in all three flight modes.
Cine mode is ideal for smooth pans, closing in and reversing shots, and allows you to get the best video results. Digital zooming is possible in 4K in good lighting conditions. It's responsive in some ways but not as responsive as the toggle controls.
The main screen is not required for new users. However, there are many places you can explore once you're comfortable with the system.
The central controller features an auto take-off and landing button, quick shutter-release control on the right and a rolling control to the left that allows for gimbal movement up and down. Once you feel comfortable with the Mavic Mini 2, it can be lifted from your hand.
If you do, you should use gloves to protect your hands. Its small size and ability to fly anywhere makes it easy to take off from any location. This is the perfect companion for your video and photography travels. You can shoot stunning videos or amazing stills wherever you are.
DJI FLY APP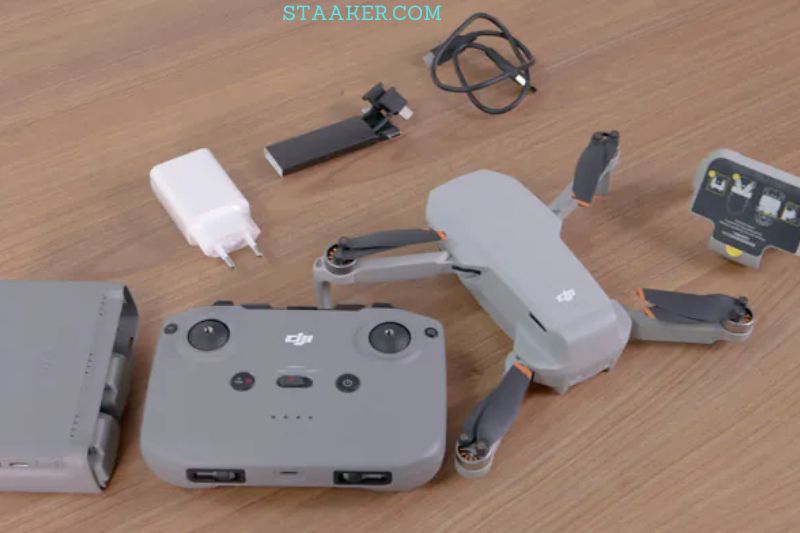 Navigation and connection are simple
App with a better controller means less reliance
QuickShots: Change mode and access QuickShots
DJI Fly is an app that's simple and powerful enough to provide depth for more experienced pilots.
The main interface is sufficient for casual drone flyers. You will find a take-off/land button on the controller, a map shortcut at the bottom and a shutter release button at the right. There is also a mode switcher, gallery shortcut, and toggle between manual and video.
Various useful information is scattered around the DJI Fly App UI. These include height, remaining record times, exposure compensation, and dji mini 2 controller battery life.
The expanded menu is where the app shines for power users. You can access it by clicking the three dots at the top right. Here you can set max altitude, distance, and your Mini 2's location.
You can tap into the front LED's RGB spectrum from the app, giving your DJI Mini 2 an almost gaming laptop feel. It is handy for flying multiple drones at once, as it allows you to identify your drones quickly. You can also switch between RGB modes breathing, rainbow, solid, and solid.
It's admirable how DJI has incorporated the most advanced features into a simple interface.
The app also allows for manual photo-taking with an optional shutter speed of up to 4 seconds for photos and 1-60 seconds for video. There is also an option for ISO up to 3200 for both modes.
DJI MINI 2 – COST
The Mini 2 is quite reasonable. The original Mavic Mini is about $300-$400, but it can't capture a 4K video. The DJI Air 2S and other newer models are more expensive, from $999 to $2000.
With the combo, you'll get the Mavic Mini 2, two additional batteries, a two-way charging hub, and a 360-degree propeller shield.
Want to know the reason DJI is always the best choice in the drone field, see this guide: Why is DJI so successful.
Should I Buy the DJI Mini 2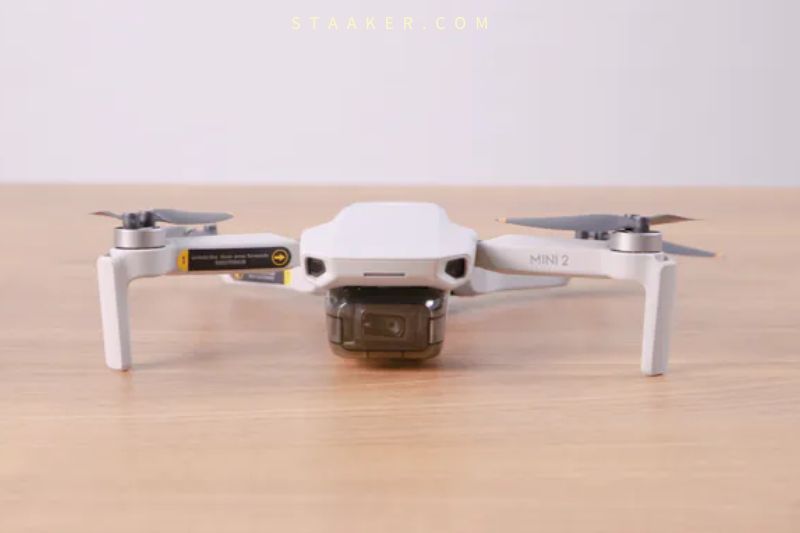 It's a good deal if you…
The best pocketable drones are what you want.
The DJI Mini 2 is the most lightweight drone on the market. It features a 4K video, improved controller, increased range, wind resistance, and a boosted range. Although the original Mavic Mini remains its main competitor, it outperforms in other areas.
You need 4K video
The 4K capture of the DJI Mini 2 ensures sharp zooms and better cropping in well-lit scenes. You won't have to compromise on quality by splicing DJI Mini 2 footage into a 4K project.
You're a novice drone user.
The DJI Mini 2 is currently not required to be registered in many countries because of its small size. Due to its intuitive control system, you'll find no better drone for hovering above the ground.
It's not worth the risk if…
You have a tight budget.
The DJI Mini 2 is an excellent starter drone if money is no object. The original Mavic Mini is a better choice if you want the best value. You can find it cheaper if you shop around. The dji mini 2 aerial camera hardware is almost identical, so the footage is comparable even though the resolution is only 2.7K.
You already have a Mavic Mini
Although the DJI Mini 2 is a better DJI Mini than the Mavic Mini, it's not a giant leap. If you are happy with 2.7K resolution footage, then upgrading to the DJI Mini 2 will benefit the most in the form of an improved controller. We recommend waiting for the DJI Mini 3 instead.
Night-time flyer
A DJI Phantom 4 Pro V2.0 is a better choice for drone pilots who plan to fly late at night. It makes up for what it lacks in portability and wallet-friendliness with its 1-inch sensor and pro-grade features.
How To Fly DJI Mini 2
To fly the DJI Mini 2, first, make sure that the drone is turned on and the remote control is connected. Then, check that the propellers are installed correctly and the battery is fully charged. To take off, simply push the throttle up and the drone will lift off the ground. To fly the drone, use the joysticks on the remote control to control the pitch, roll, and yaw of the drone. To land, simply bring the throttle down to zero and the drone will land itself.
Last but not least, Do you know where to place, please check out: Best Places To Fly A Drone And Where Are Drones Banned
To know more information, please check out this video below to learn more:
FAQs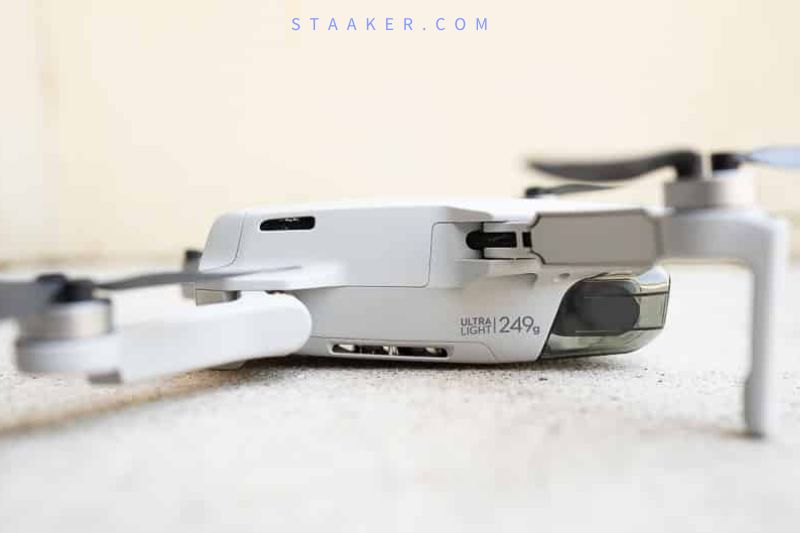 1. Can you fly a DJI Mini 2 indoors?
The Mini 2 and the Mavic Mini can hover indoors and outdoors thanks to the GPS functionality and a down vision sensor.
2. What's the difference between Mavic mini and mini 2?
This is a significant upgrade to the Mini 1 camera, which could only shoot 2.7K video. DJI Mavic mini quadcopter drone also features 4x digital zoom, which allows you to focus on specific subjects and capture every detail. The Mini 2 also has an enhanced flight range of up 10 km.
3. Is the dji mini 2 flies more combo quadcopter with remote controller worth it?
The DJI Mini 2 Flymore Combo offers the most value for money if you want to get all you need in one package. You'll get tons of accessories for a small amount of money. These include batteries, a charging hub and a bag.
Conclusion
The DJI Mini 2 is a compact drone that offers a great flying experience. It has a long flight time and is very stable in the air. The camera is suitable for taking photos and videos, and the controls are easy to use. It is an excellent drone for beginners and experienced pilots. Thank you for reading our DJI drone mini 2 review!