There are many reasons people choose to fly drones, mainly for fun but also for all sorts of other reasons. There are many amazing things that you can do with drones, and not only is it fun.
This article will show you the cool things you can do with a drone. Let's get into it.
Cool Things You Can Do With a Drone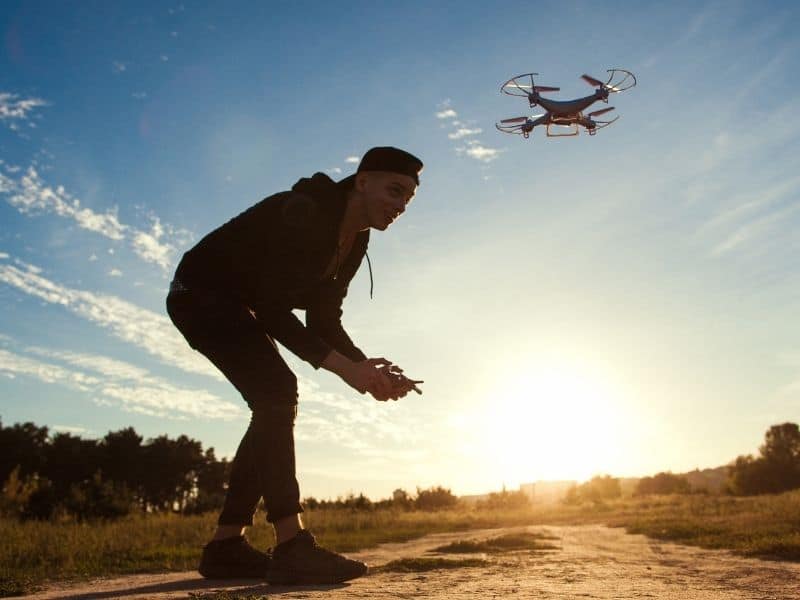 Join A Flying Club In Your Local Area
It is unlikely that you are the only one with a drone within your local area. A flying club is a great way for drone pilots to get together. Flying clubs often meet to fly drones or RC models.
For those who love to modify or build their aircraft, a flying club can be very useful. The club members may be able to offer help with DIY projects and even swap parts. A local flying club may be a good option for novice pilots. Flying tips and techniques can be learned from experienced pilots. Repairs may be available for the next crash of your drone.
Take Aerial Pictures and Videos of Your Hikes
Rogue pilots take their drones on hiking trails or to large open spaces to test flight in open areas. A hiking trail is a great place for aerial photos and videos. A few drones have a "follow me" feature that allows them to follow your GPS coordinates using a transmitter or smartphone. Your drone can follow your GPS coordinates, taking photos, or recording your hike as you go along your favorite trails.
You can take brief breaks on your hike to capture footage or photos if your drone doesn't have a "follow me". Check the laws of your local hiking trails before you release your drone in the air. Drones may be prohibited on certain trails.
Create a 3D Map of Your Property
A 3D modeling program allows you to compile images from your drone and create a 3D model. This software requires many photos from different angles to create a 3D model of your property.
Once you have installed the software, begin taking photos of your drone as it flies around your property. You may need to maintain a certain distance between the drone and the objects you wish to model. The software will take care of the rest after you have taken your photos. The software creates a 3D model, then highlights any areas that might need additional photos.
Join A Drone Racing Circuit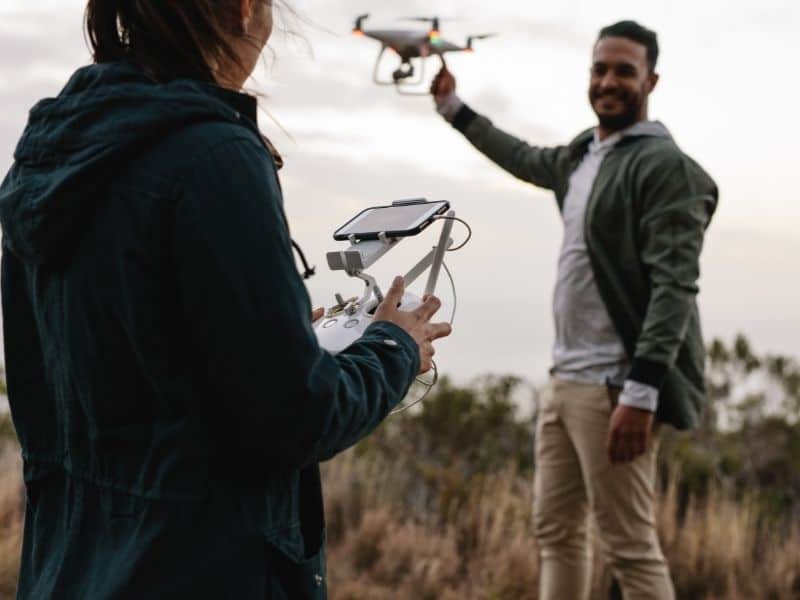 Humans tend to race any moving object that they invent. Drones are no exception. There are many drone racing leagues across the United States, with the Drone Racing League being the most prominent professional organization.
Video goggles and cat-like reflexes are used to race drones through obstacles. You can find a local racing club or, if you brave enough, you can try out for a $75,000 contract at the DRL.
Wildlife Conservation with Drones
Here's an eco-friendly organization that has teamed up with drone pilots. Wildlife conservation organizations are turning to drones to make a difference, and many are looking for volunteers.
This ongoing effort is complex and continues. There are specific regulations that the FAA has for drones being used to survey wildlife. However, not everyone lives in the same area as conservation organizations.
If you're in the right spot and have the right training, it can be a great way to help the planet and find rare animals. This is a great option if you are willing to travel as a volunteer and join a research team in one of the many exotic places on earth for a few months of drone scouting.
Connecting sick patients with places they love
This outreach is a great way to make your drones feel loved. This simple concept is very touching. There are many patients in hospice care at home or in retirement homes that cannot move for years. Drone pilots can change that.
Volunteers connect with the patients to learn about their childhood memories, such as favorite places on the beach or in the forest. The drone pilots fly to the location and then send the video feed to the screen. The drone's camera allows patients and their loved ones to see their favorite spots, but they cannot cry.
Start Your Own Drone Business
Drones are used for crop management, aerial surveying, small package delivery, crop management, commercial aerial videography, crop management, and crop management. To operate under more permissive rules, you will need to obtain a remote pilot aviation certificate (the Aircraft Owners and Pilots Association provides a checklist on how to get that). The sky is the limit once you are cleared to fly (sort of).
Help Find Lost Pets in Your Area
Depending on the laws in your area, you might use your drone to locate missing pets. Private drone pilots must keep drones under 400 feet in most areas, according to the FAA. Also, you must maintain a clear line of sight and avoid flying above people.
Also, you should check the community guidelines and restrictions. Many neighborhood associations prohibit drones from flying above private property. You can fly your drone within your community, but you should stick to residential streets and public parks to find lost cats or dogs.
Strangers can easily scare off cats and dogs. Flying your drone above the animal can help you locate it without scaring them and allowing its owner to retrieve the pet.
Take Unusual Holiday Photos or Travel Photographs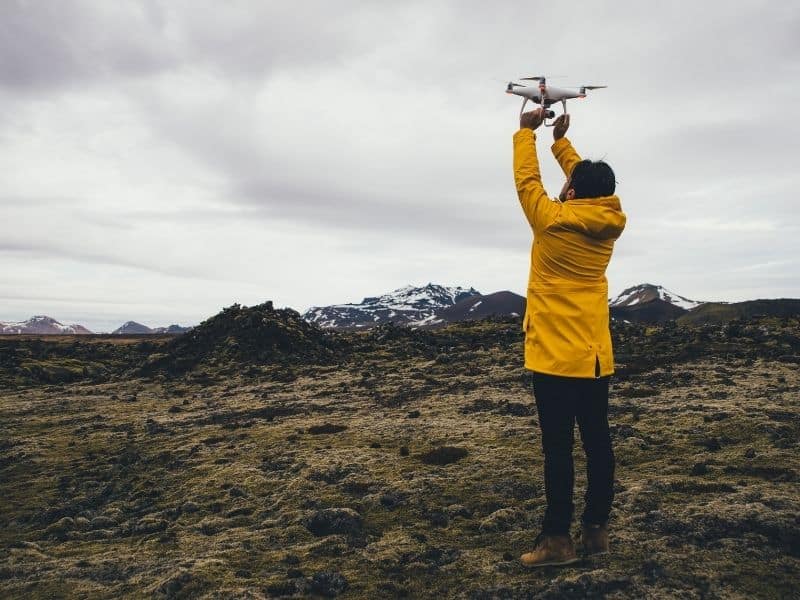 Instead of sharing your standard selfies with friends and family, you can use a drone for aerial photos. You can add a unique twist to boring holiday photos or travel photos by taking aerial photos. A drone can be used to capture a photo of the holiday light display, with family members standing above and waving at the camera.
Aerial selfies can also be taken on your next camping trip. Your drone could even be used to take a profile picture for your social media profiles. You can take a photo of yourself relaxing by the pool or standing in your driveway.
Read also: Best DIY Drone Kit
Other things you can do with drones:
LED light show: There have been static light shows as well as musical fountains using light. To create a wild light show, you could use laser lights to illuminate drones or even an entire army of drones.
Fish deep in a lake: This is for fun. Fishing in a lake is easy with a fishing rod. Perhaps the father could fish with his son?
Use in agriculture: A drone can be used in farming to obtain detailed information about large fields and spray pesticides. It can also act as a scarecrow and chase away any birds.
Mobile Wi-Fi zones can be created: Many attempts have been made to provide Internet access to rural India. Drones could be used as Wi-Fi hotspots to move from one area to the next. Facebook is working on Internet drones powered from the sun.
Spray disinfectant during Covid-19: India is also experiencing the same situation. Will drones also take over DDT spraying after the crisis passes?
Conclusion
These are just a few of the cool things you can do with drones. Do you have an even better idea? Please share it with us. Thank you for spending your time at Staaker.com. We are grateful for your support.
Video: